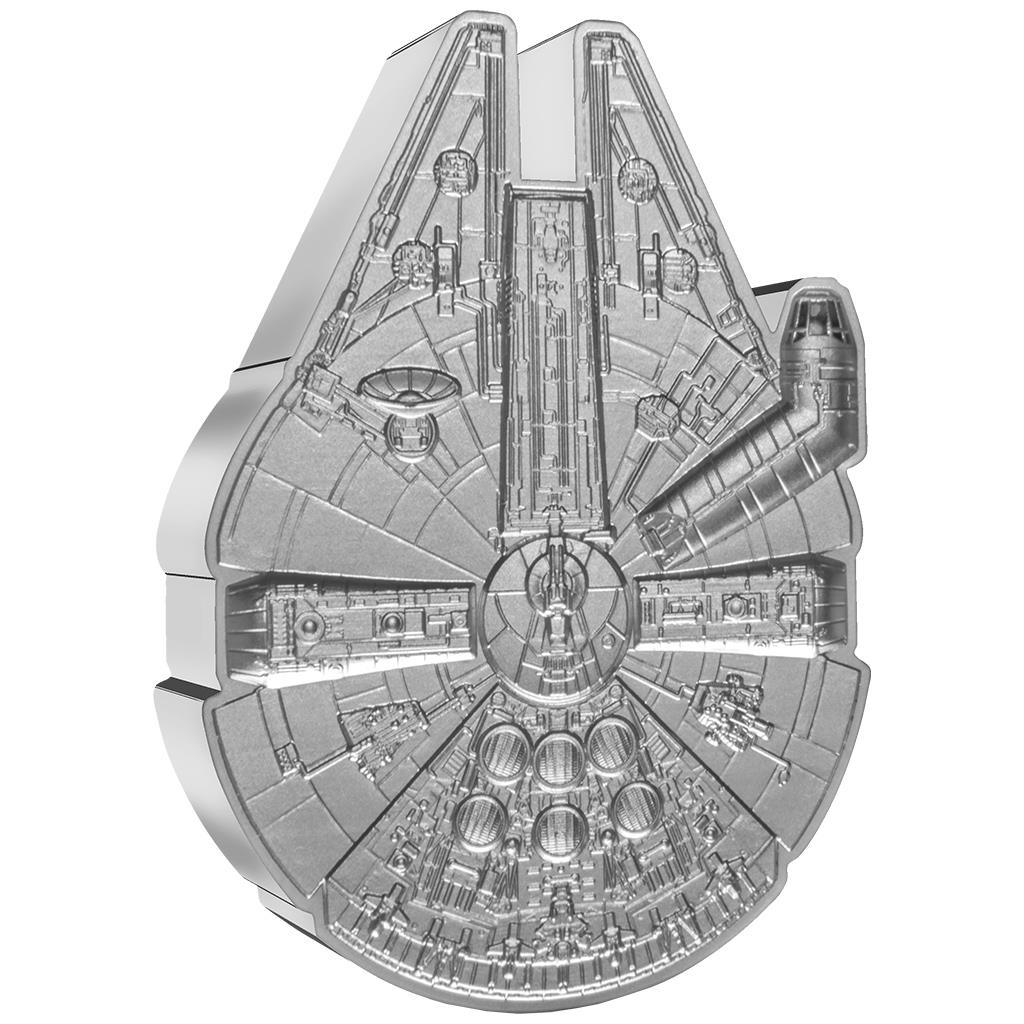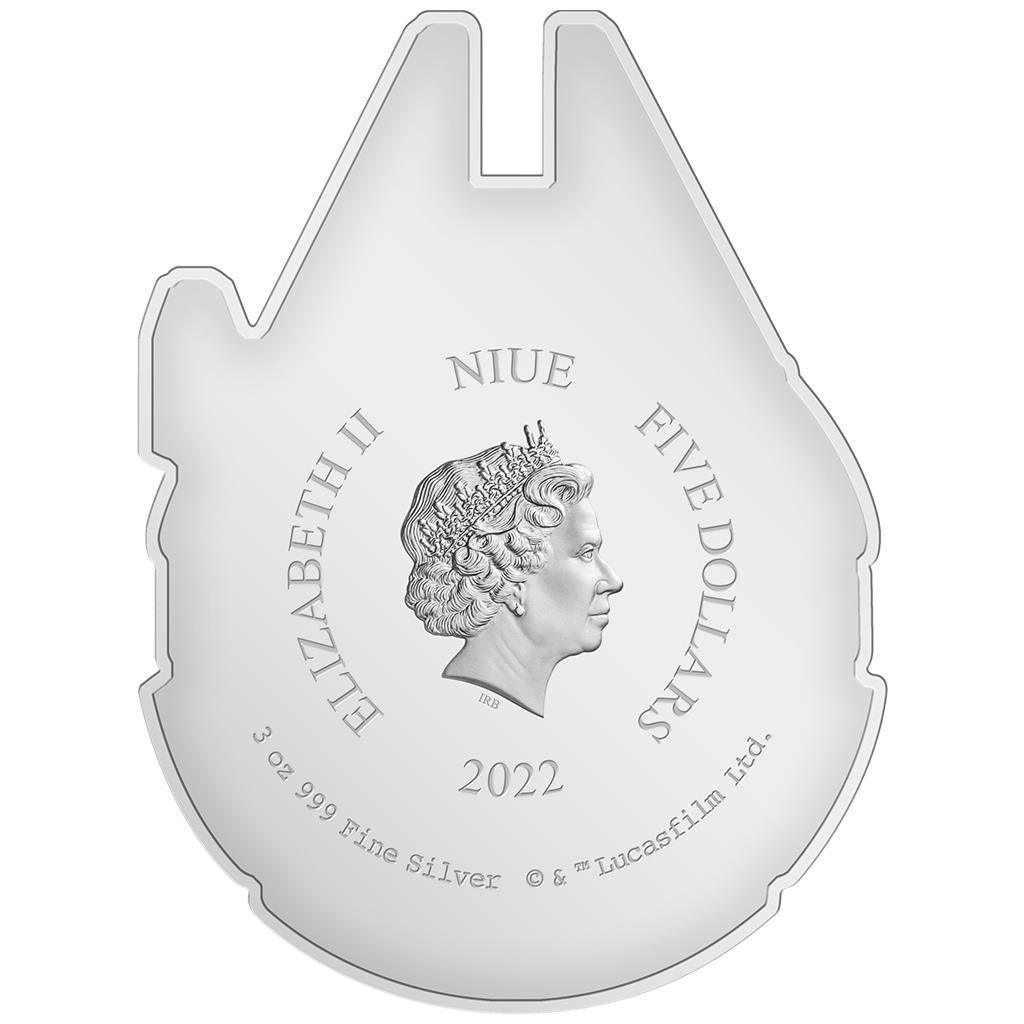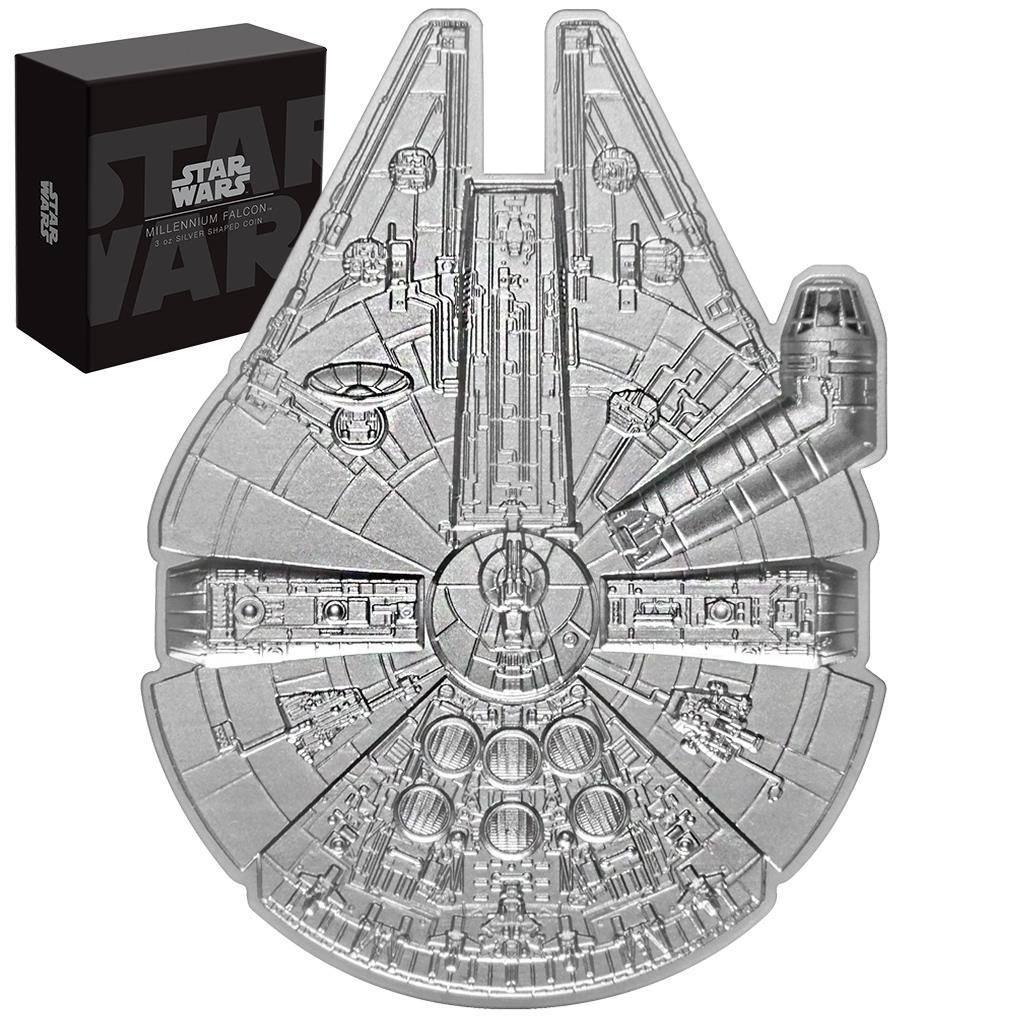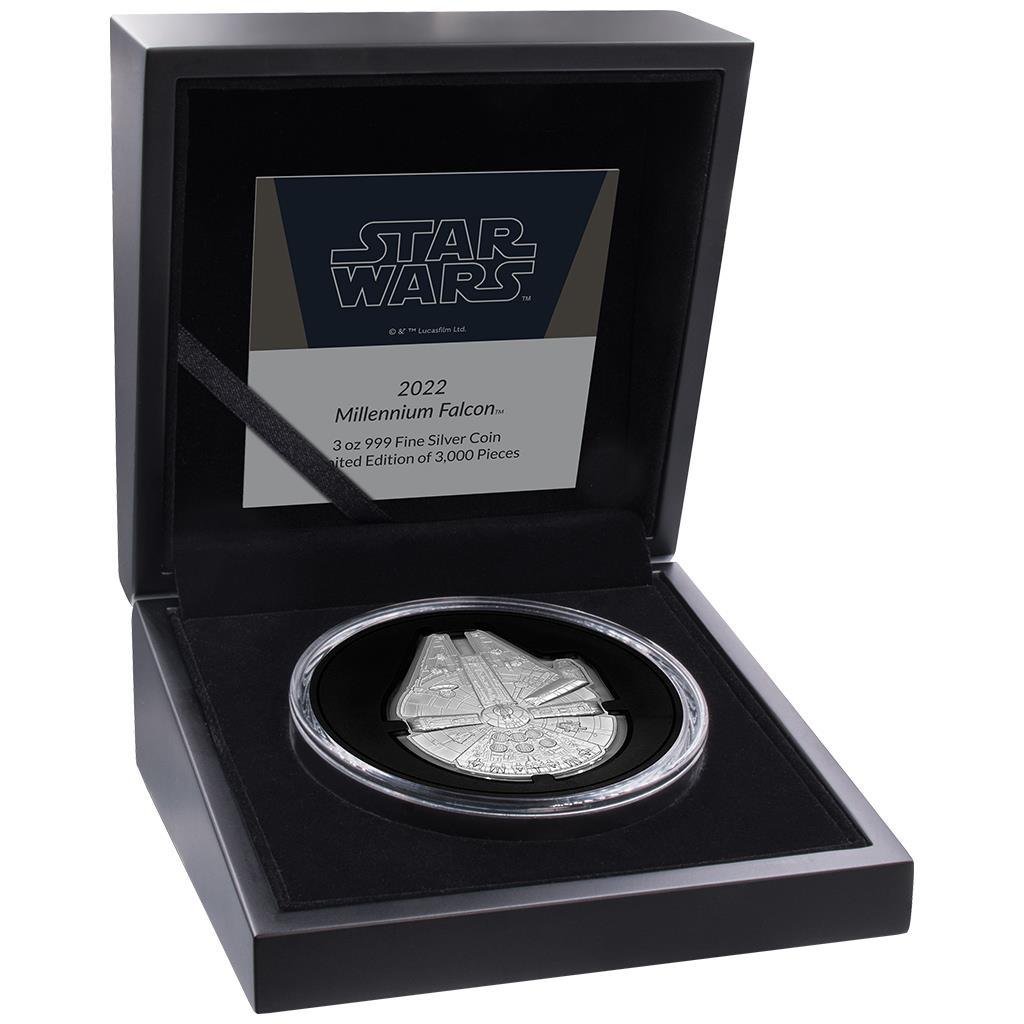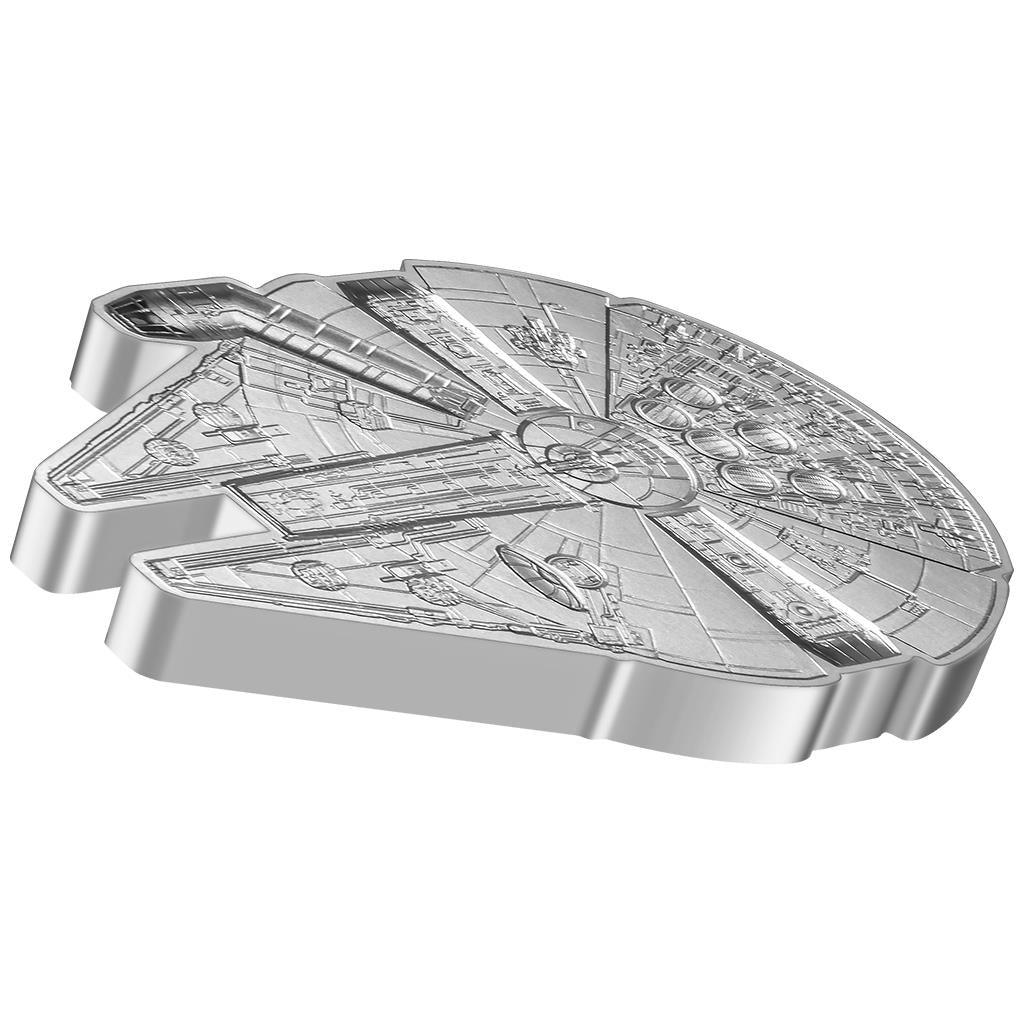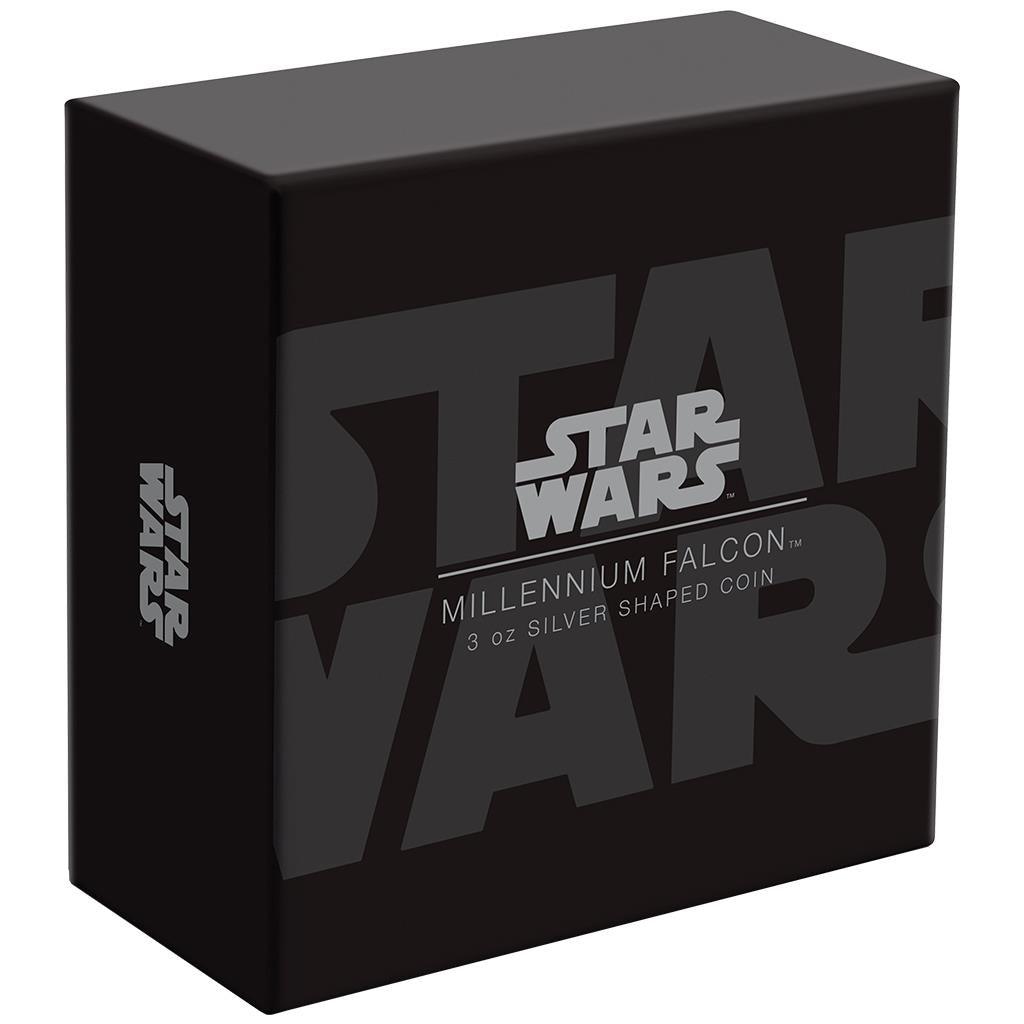 MILLENNIUM FALCON Star Wars 3 Oz Silver Coin $5 Niue 2022
This stunning 3 Oz Silver coin has the shape of the Corellian freighter, the Millennium Falcon from Star Wars and it is represented in detail. The coin is shaped, in Proof quality with impressive Reliefs. It comes in a themes case, along with the Certificate of Authenticity. Limited mintage of only 3000 pieces worldwide!
Experience the thrill of the Star Wars™ universe with the MILLENNIUM FALCON Star Wars 3 Oz Silver Coin. This exceptional collectible showcases the legendary Corellian™ freighter, the Millennium Falcon, known for its daring adventures and pivotal role in the Rebel Alliance's greatest victories.
Encased in a sleek black coin case, this 3 oz silver coin is displayed in luxurious black velvet, creating an elegant presentation. The coin case is further protected by a Star Wars-themed box, reinforcing the value and significance of the treasure within. It is a true masterpiece, destined to become a prized possession for Star Wars enthusiasts and coin collectors alike.
Utilizing specialist minting techniques, this coin features a unique shape that perfectly captures the essence of the Millennium Falcon. Detailed engraving and occasional relief work bring this iconic starship to life, showcasing its iconic design and intricate details. Every aspect of this coin has been carefully crafted to ensure its authenticity and visual appeal.
With a limited worldwide mintage of only 3,000 coins, acquiring this unique piece is a race against time. Don't miss your chance to add the MILLENNIUM FALCON Star Wars 3 Oz Silver Coin to your collection and embark on an intergalactic journey filled with adventure, nostalgia, and the timeless magic of Star Wars. May the Force be with you as you secure this extraordinary keepsake for yourself.