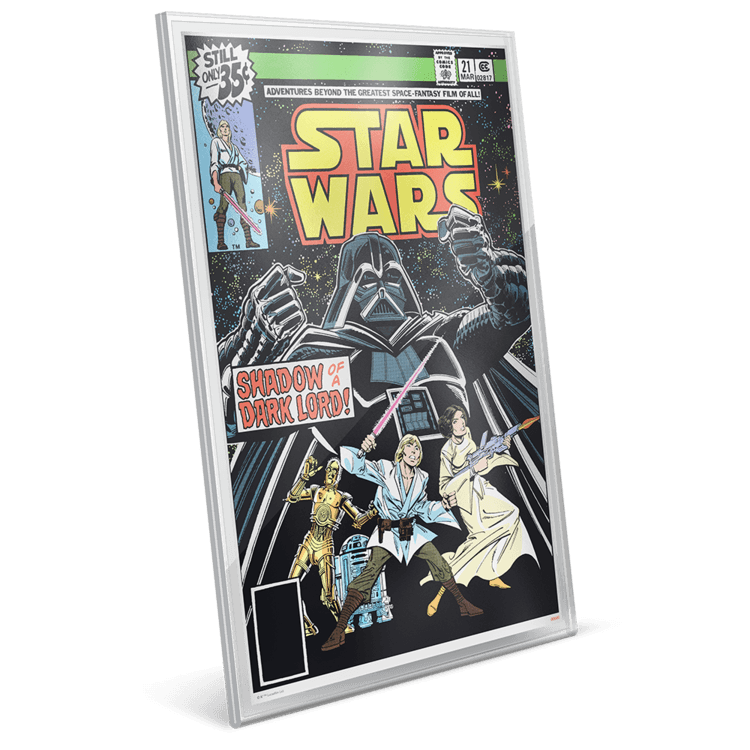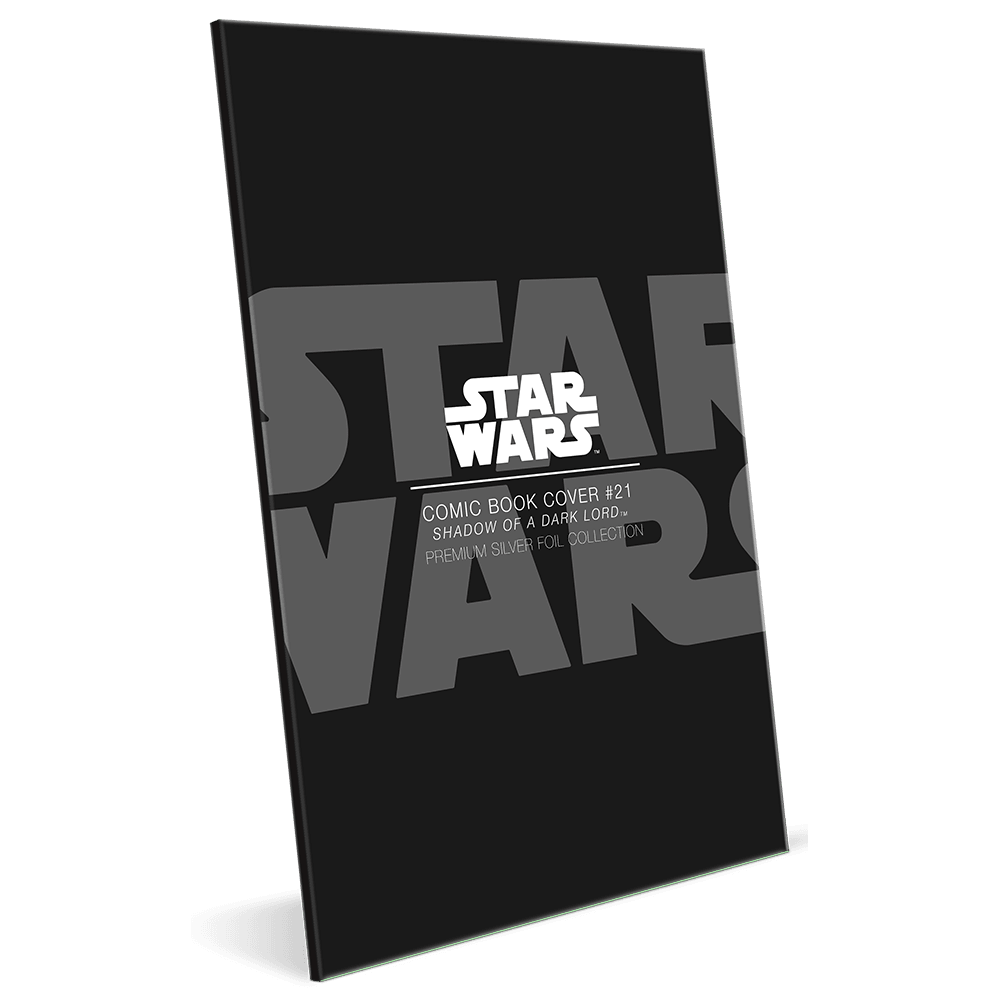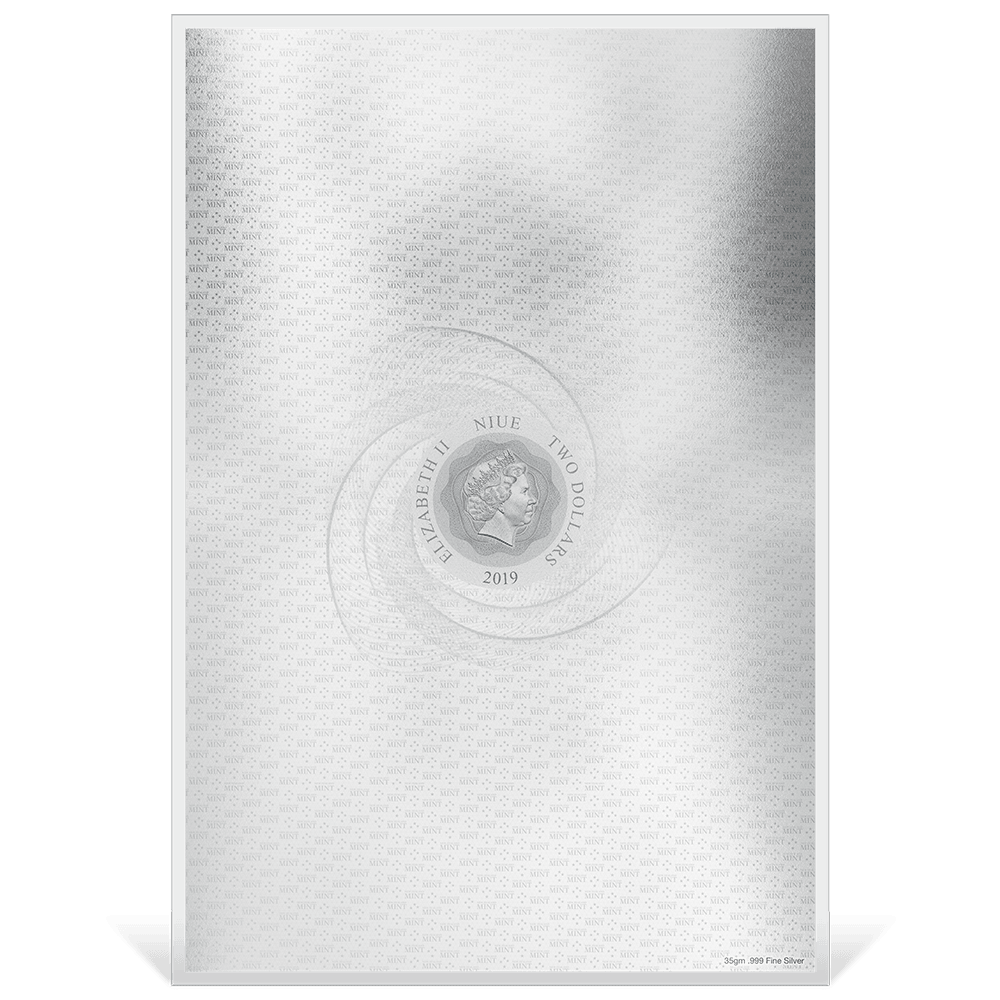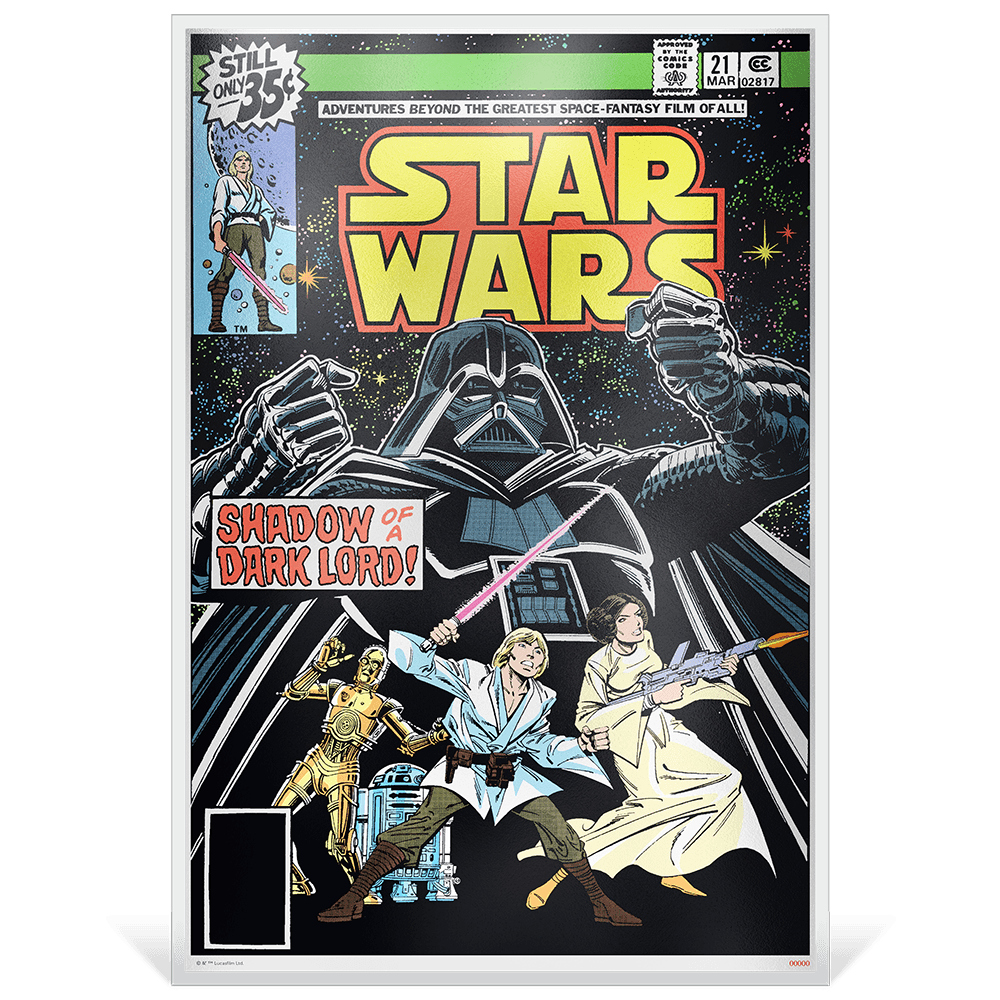 STAR WARS COMICS #21 Premium Silver Foil $2 Niue 2019
This beautiful Silver note commemorates first appearance of Darth Vader in the comic series since the adaptation of Star Wars: A New Hope.. The note has a beautiful foil shape and comes in a Star Trek collectors sleeve, along with the Certificate of Authenticity.
Experience the nostalgia and adventure of the Star Wars universe with the STAR WARS COMICS #21 Premium Silver Foil. This remarkable silver foil replica captures the essence of the iconic Star Wars #21 cover from March 1979, featuring the beloved characters Luke Skywalker™, Princess Leia™, C-3PO™, R2-D2™, and the formidable Sith Lord, Darth Vader™.
Based on the timeless artwork of Carmine Infantino and Terry Austin, this 35g premium silver foil seamlessly blends color and engraving to recreate the dynamic and captivating cover. It is a testament to the enduring popularity of the Star Wars series and a must-have for any fan or collector.
The foil is carefully housed in a clever acrylic holder, designed to showcase its brilliance and allow for effortless display. Packaged inside a complementary Star Wars themed carrier, it becomes a fantastic gift or cherished keepsake for enthusiasts of the Star Wars franchise and pop culture aficionados.
With a strict worldwide mintage of only 10,000 foils, this precious metal replica is a limited edition collectible that adds exclusivity and value to your Star Wars collection. Don't miss the opportunity to own this innovative and meticulously crafted piece of Star Wars history.
Star Wars #21, originally released in March 1979, holds significant importance within the Star Wars comic book series. It marked the return of Darth Vader™ to the pages of the comic since the adaptation of Star Wars: A New Hope. The issue foreshadowed the complex and telepathic connection between Luke Skywalker™ and Darth Vader, a theme that would be further explored in the iconic film, Star Wars: The Empire Strikes Back.
Immerse yourself in the rich narrative and captivating artwork of Star Wars #21 with this premium silver foil. Relive the excitement and intrigue of the Star Wars universe as you marvel at the attention to detail and artistic mastery. Whether you're a dedicated Star Wars fan or a collector of unique memorabilia, this silver foil replica is a timeless piece that celebrates the enduring legacy of the beloved franchise.