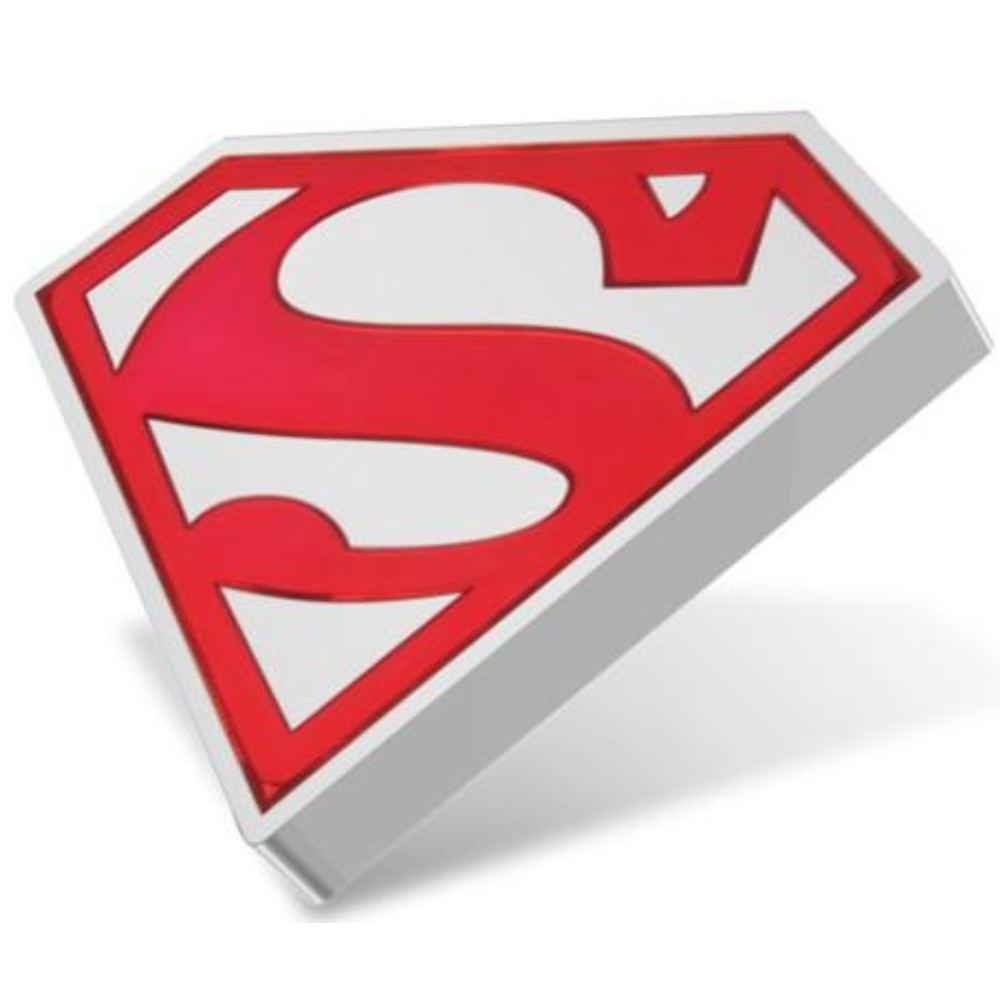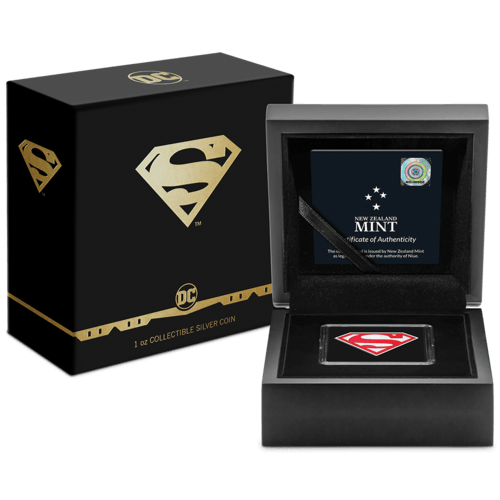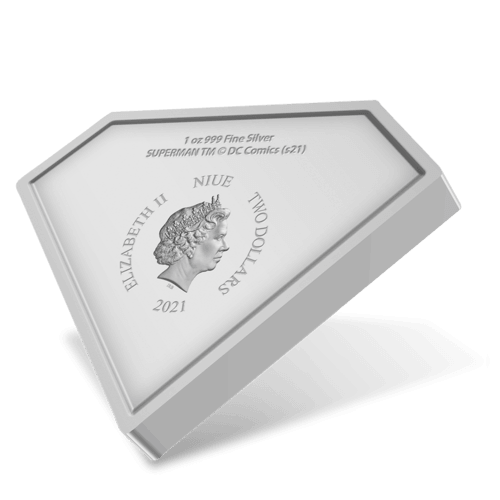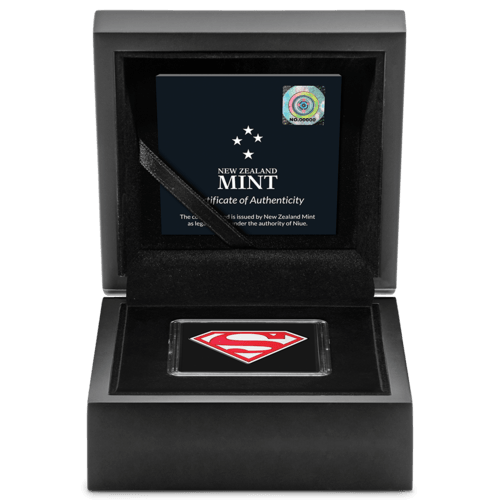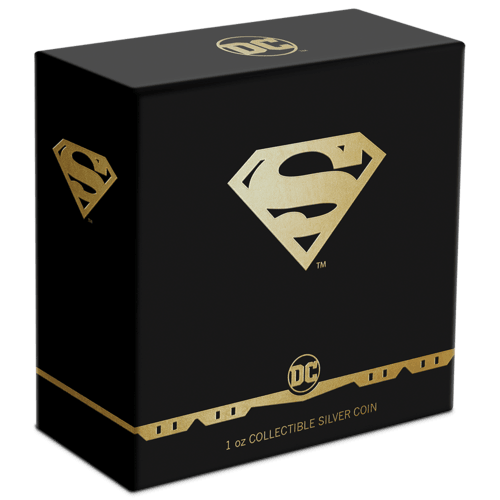 SUPERMAN™ Logo 1 Oz Silver Proof Coin $2 Niue 2021
This beautiful 1 Oz Silver coin is dedicated to one of the most famous DC comics character and hero: SUPERMAN and its iconic logo. The coin has a beautiful coloration and design, has a Proof quality and comes in a case with a themed case, along with its Certificate of Authenticity. Limited mintage to 5000 pieces worldwide!
Embrace the power and symbol of hope with the SUPERMAN™ Logo 1 Oz Silver Proof Coin. Crafted with meticulous attention to detail, this coin captures the essence of the Man of Steel's iconic shield, instantly recognizable to fans around the world. The shield is meticulously shaped, with the legendary "S" symbol defined by a vibrant pop of red enamel. The mirror-like finish of the silver coin allows it to catch the light and shine, adding a touch of brilliance to the design.
On the obverse side of the coin, you'll find the Ian Rank-Broadley effigy of Her Majesty Queen Elizabeth II, confirming its status as a legal tender coin. This ensures its authenticity and adds to its collectible value.
The symbol on the coin holds great significance in the world of SUPERMAN. Its origins trace back to the character's debut in Action Comics #1, created by Jerry Siegel and Joe Shuster. While the symbol was initially just an initial for "SUPERMAN," it has evolved over time to represent the emblem of the House of El, the family of SUPERMAN. It now carries a deeper meaning, symbolizing hope for all.
This precious collectible is elegantly presented in a high-quality black coin case, keeping it protected and ensuring its pristine condition. The case is then enclosed in a dramatic matching box, adorned with further images of the iconic "S" shield in stunning gold.
With a limited mintage of just 5,000 coins worldwide, this pure silver keepsake is a truly unique and sought-after treasure for any SUPERMAN fan. Don't miss out on the opportunity to own this symbol of hope. Place your order now and let your love for the Man of Steel soar to new heights!