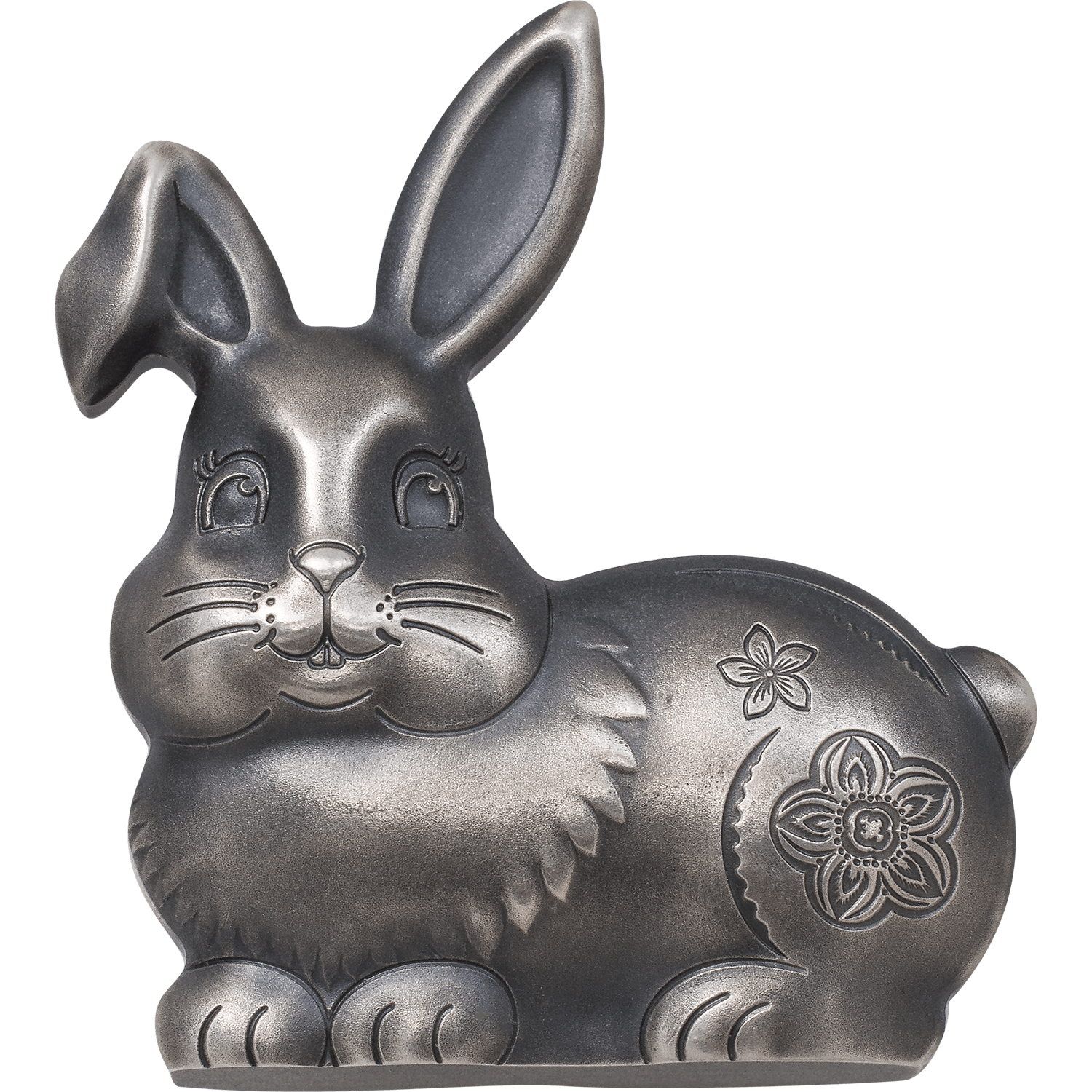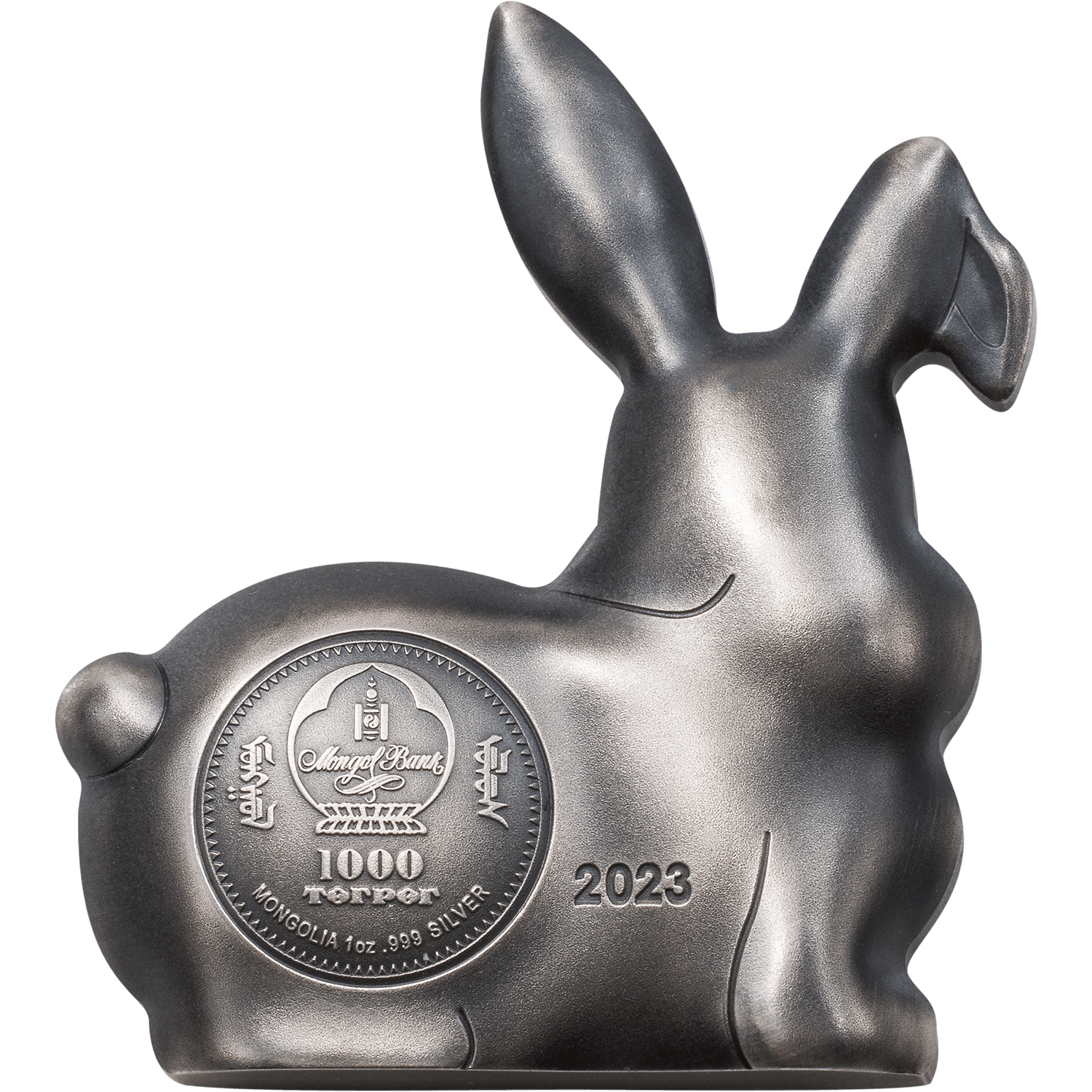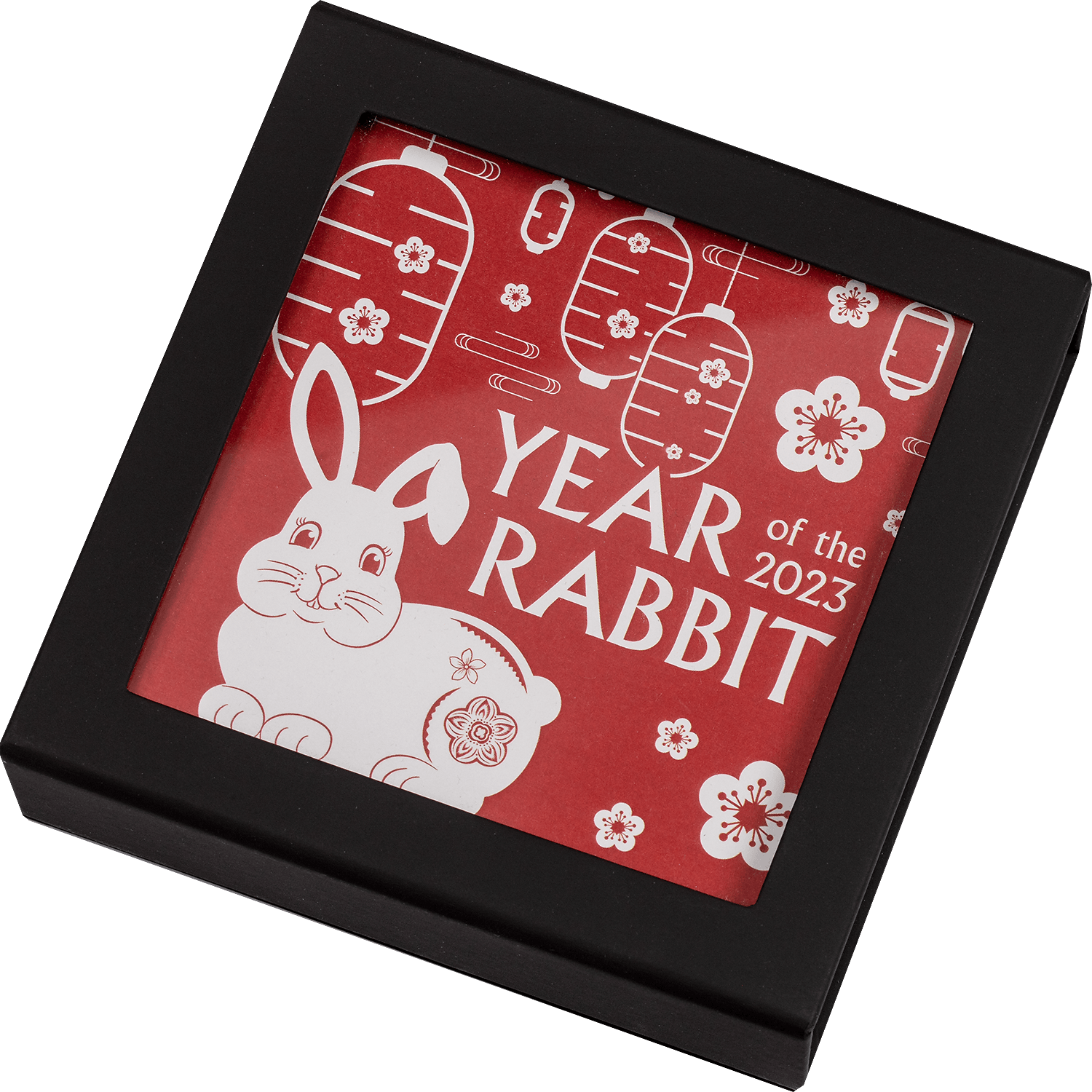 SWEET RABBIT Lunar Collection 1 Oz Silver Coin 1000 Togrog Mongolia 2023
This beautiful 1 Oz Silver coin is a part of Lunar Collection series and features the sweetest animal in the world: the Rabbit. The coin features the Smartminting technology, has a beautiful Ultra High Relief and an Antique Finish quality. It comes in a case, along with the Certificate of Authenticity. Limited mintage to 999 pieces worldwide!
In stock
Enter the enchanting world of the Lunar Year celebrations with the SWEET RABBIT Lunar Collection 1 Oz Silver Coin. Each year, lunar-themed releases capture the hearts of collectors, and CIT's offerings for Mongolia have become highly anticipated favorites. The 2023 edition marks the 7th anniversary of this beloved series, and it presents three distinct and highly collectible releases to commemorate the "Year of the Rabbit": a one-ounce silver coin in the shape of a Rabbit, a five-gram silver banknote, and a half-gram gold proof.
The centerpiece of this collection is the one-ounce silver coin, meticulously struck in fine silver. Its intricate design portrays the sweet silver rabbit as a three-dimensional numismatic sculpture. With its adorable face and floppy ears, this endearing creature is sure to bring a smile to your face. The coin is minted in a way that allows it to stand freely, making it an ideal display piece and a delightful conversation starter. It comes presented in an elegant collector's box and is limited to only 999 pieces, ensuring its exclusivity and desirability among collectors.
Embrace the Lunar Year celebrations with the SWEET RABBIT Lunar Collection 1 Oz Silver Coin. Crafted with exceptional attention to detail and utilizing the innovative smartminting® technology for ultra-high relief, these coins encapsulate the essence of the "Year of the Rabbit." Limited in mintage and presented in exquisite packaging, these coins are a true testament to the artistry and craftsmanship of CIT. Don't miss your chance to own a piece of this cherished collection and join the festivities surrounding this beloved lunar symbol.
smartminting©
The smartminting© technology is a ground-breaking advancement in contemporary numismatics that permits an unparalleled level of ultra-high relief, and it establishes novel benchmarks in the coin industry.
This technology enables the production of standard weight coins with larger diameters, while maintaining high relief height.

It also allows for coins with greatly reduced weight to maintain standard relief heights and permits coins with only slightly increased weight to exhibit high reliefs.