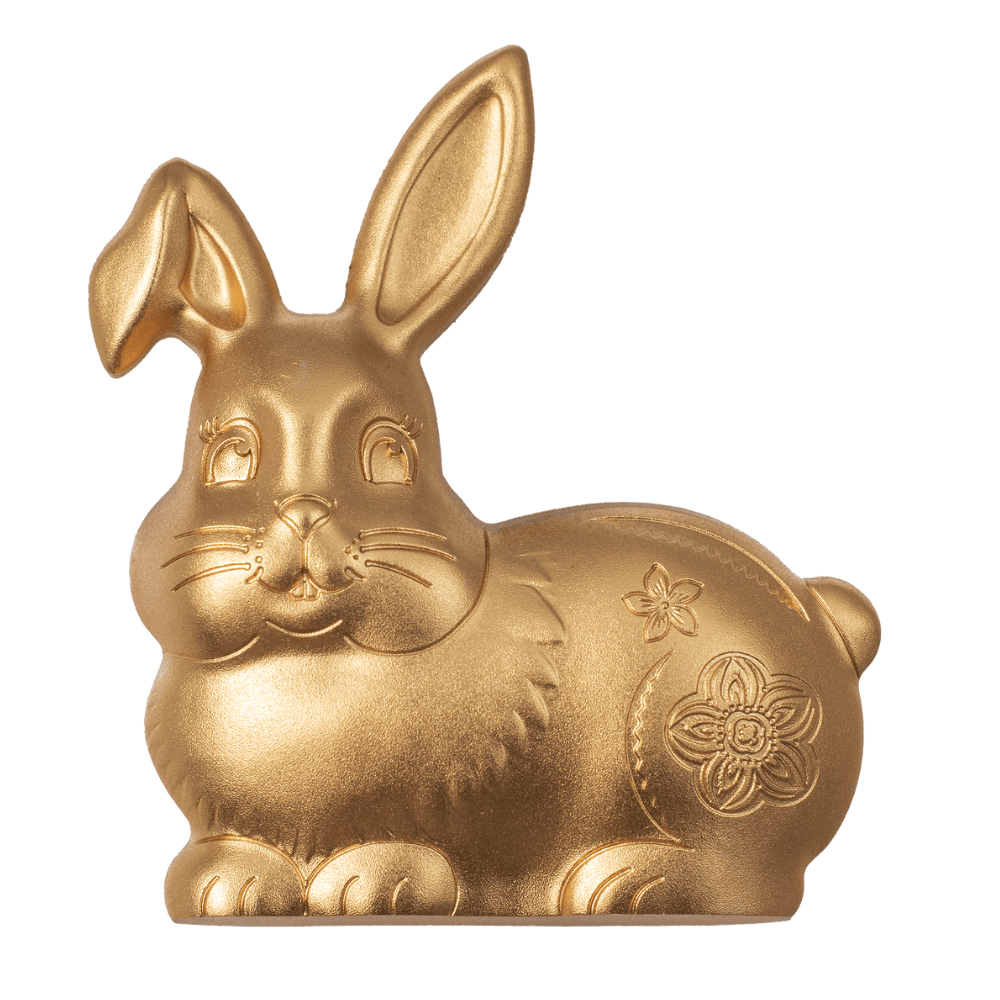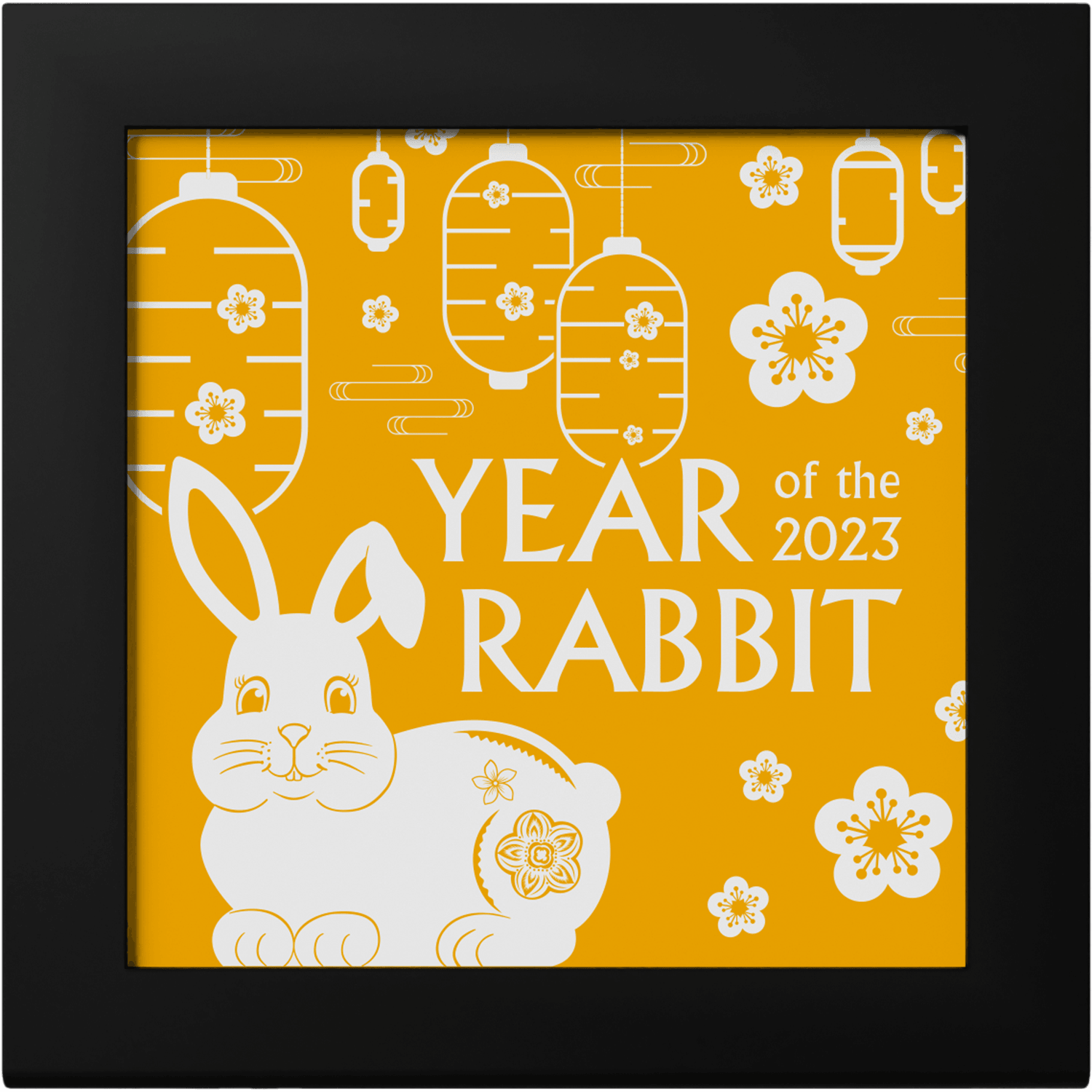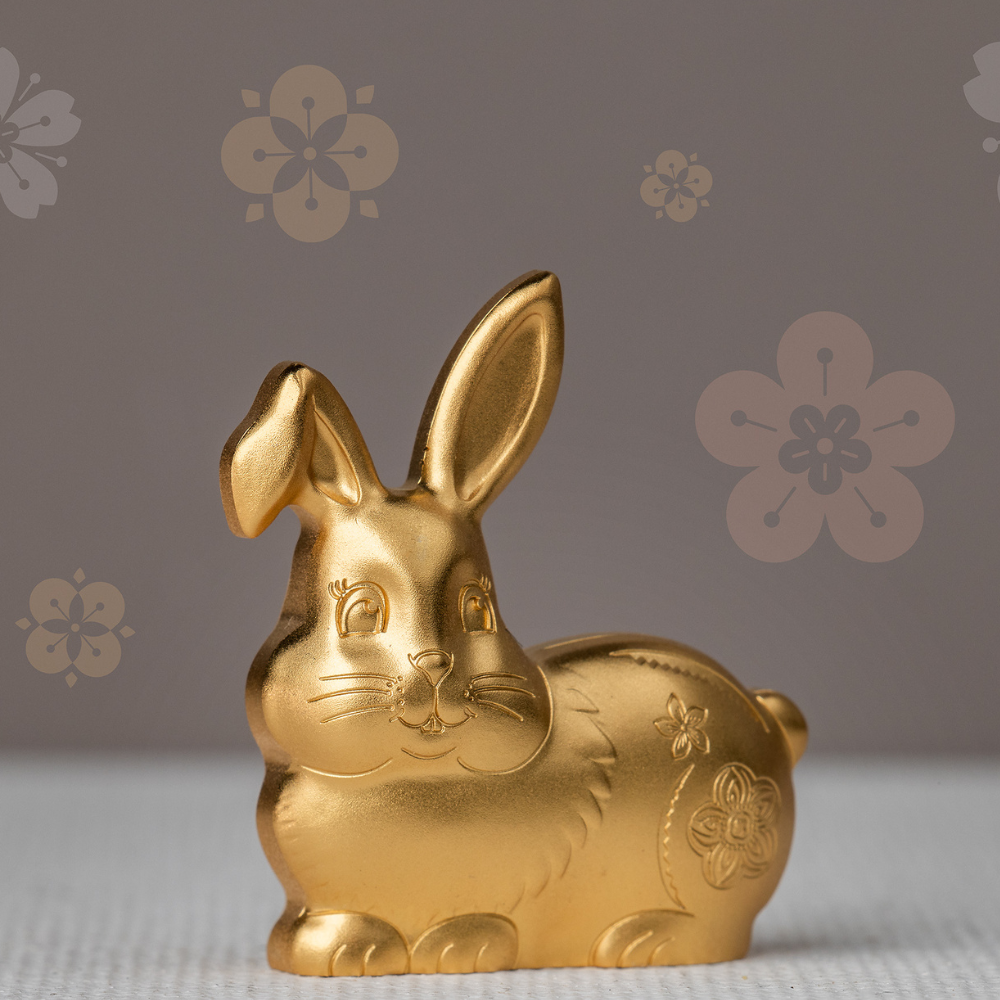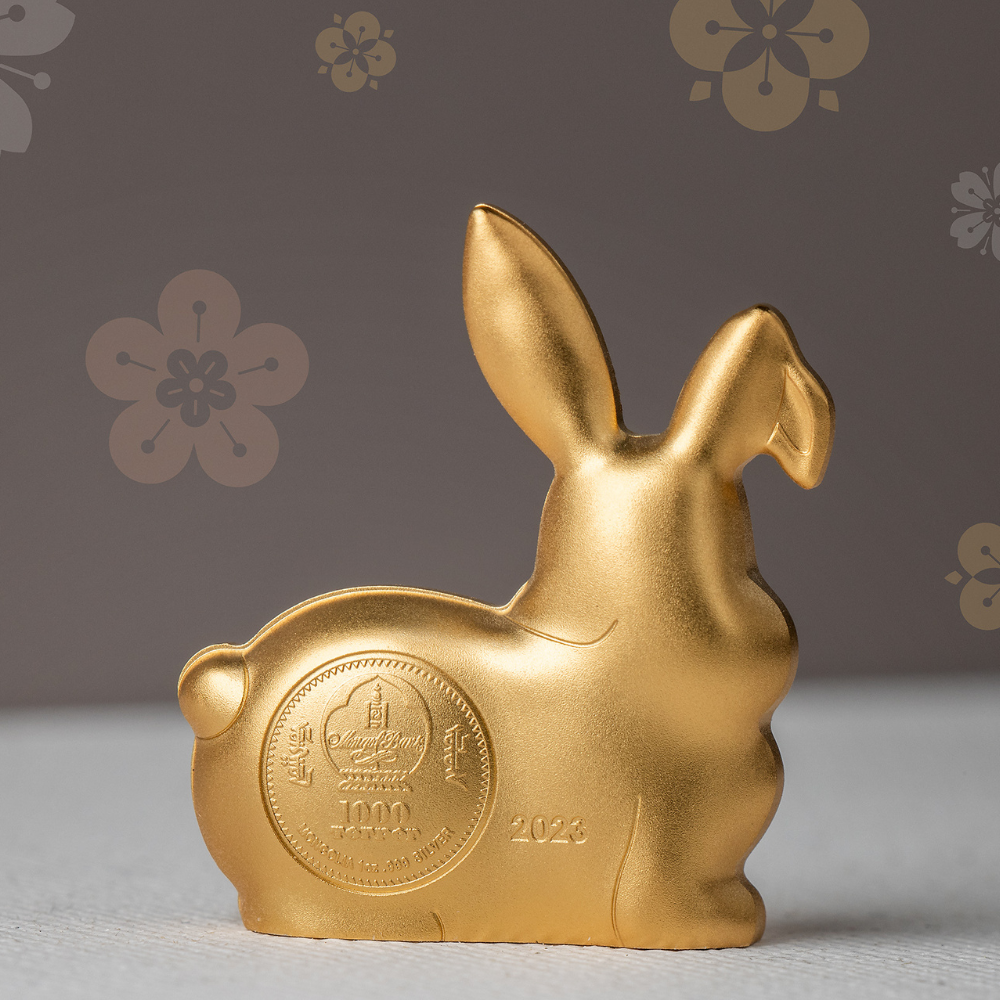 SWEET RABBIT Lunar Collection Gilded 1 Oz Silver Coin 1000 Togrog Mongolia 2023
This beautiful 1 Oz Silver coin is a part of Lunar Collection series and features the sweetest animal in the world: the Rabbit. The coin features the Smartminting technology, has a beautiful Ultra High Relief and a Silk Finish quality. It comes in a case, along with the Certificate of Authenticity. Limited mintage to 888 pieces worldwide!
In stock
Embrace the enchantment of the Lunar Year with the SWEET RABBIT Lunar Collection Gilded 1 Oz Silver Coin. This highly anticipated release marks the 7th anniversary of CIT's Mongolian lunar series, capturing the spirit and charm of the "Year of the Rabbit." Renowned for their exquisite craftsmanship, CIT once again delights collectors with a special gilded version alongside the existing one-ounce silver, five-gram silver, and half-gram gold proof banknotes.
Crafted from .999 fine silver and beautifully gilded, this coin exudes an aura of elegance and sophistication. With a weight of 1 oz and a size of approximately 35 mm, it fits comfortably in the palm of your hand, allowing you to appreciate the intricate details of the design. The silk finish adds a touch of texture, enhancing the visual appeal and giving the coin a unique character.
Using the revolutionary smartminting® (Ultra High Relief) technique, CIT's artisans have brought the rabbit motif to life with stunning precision and depth. The gilded surface adds a touch of opulence, highlighting the intricate patterns and textures of the design. This coin truly captures the essence of the Lunar Year, symbolizing good fortune, prosperity, and the gentle nature of the rabbit.
With a limited mintage of only 888 coins, the SWEET RABBIT Lunar Collection Gilded 1 Oz Silver Coin is a highly sought-after collector's item. Whether you're a seasoned collector or a passionate enthusiast of lunar-themed coins, this coin is a captivating addition to any collection.
Celebrate the Lunar Year in style and grace with the SWEET RABBIT Lunar Collection Gilded 1 Oz Silver Coin. Its exquisite design, fine craftsmanship, and limited availability make it a treasured keepsake, evoking the magic and wonder of this cherished tradition. As you hold this coin in your hands, immerse yourself in the timeless allure of the lunar cycle and embrace the prosperity and good fortune it represents.

smartminting©
The smartminting© technology is a ground-breaking advancement in contemporary numismatics that permits an unparalleled level of ultra-high relief, and it establishes novel benchmarks in the coin industry.
This technology enables the production of standard weight coins with larger diameters, while maintaining high relief height.

It also allows for coins with greatly reduced weight to maintain standard relief heights and permits coins with only slightly increased weight to exhibit high reliefs.