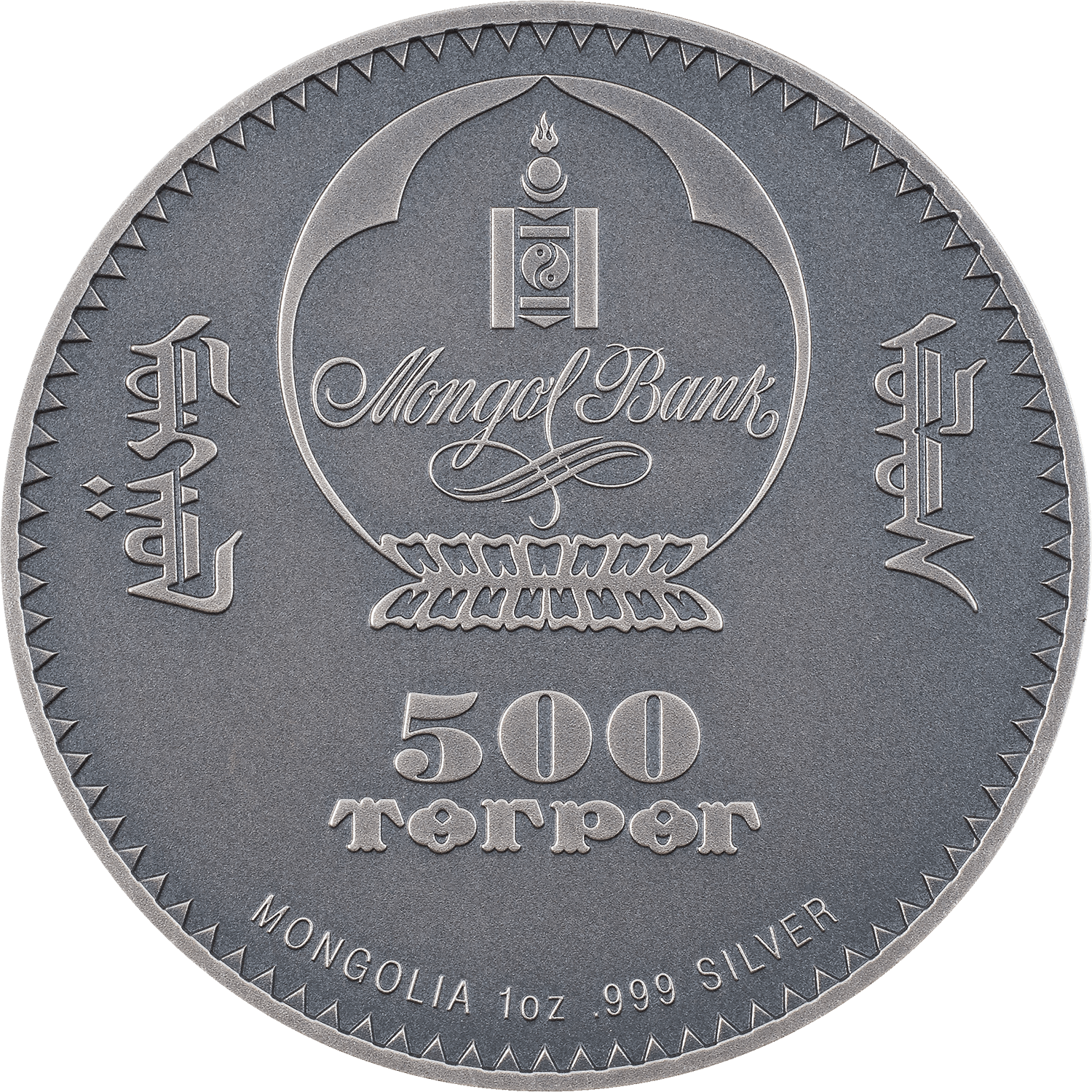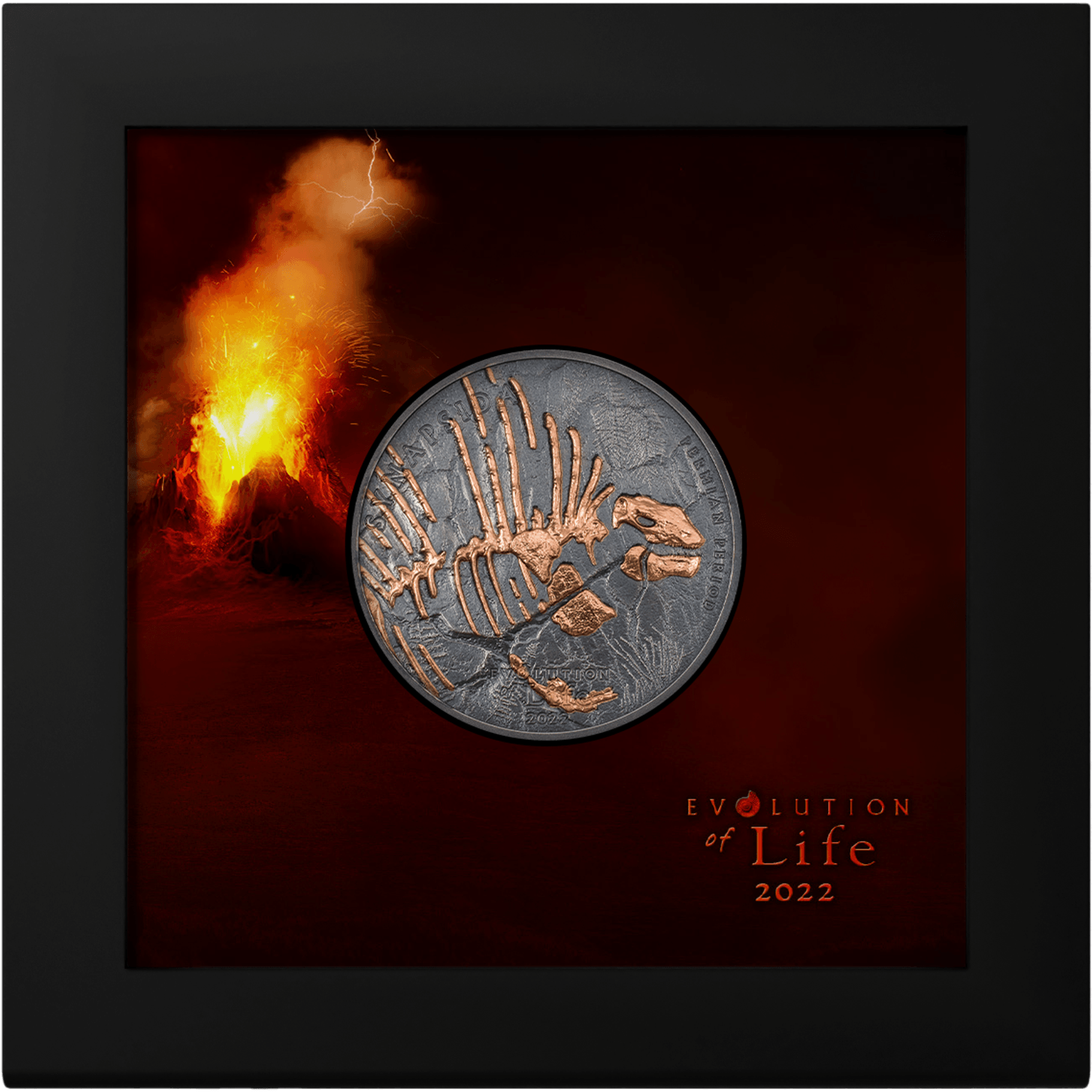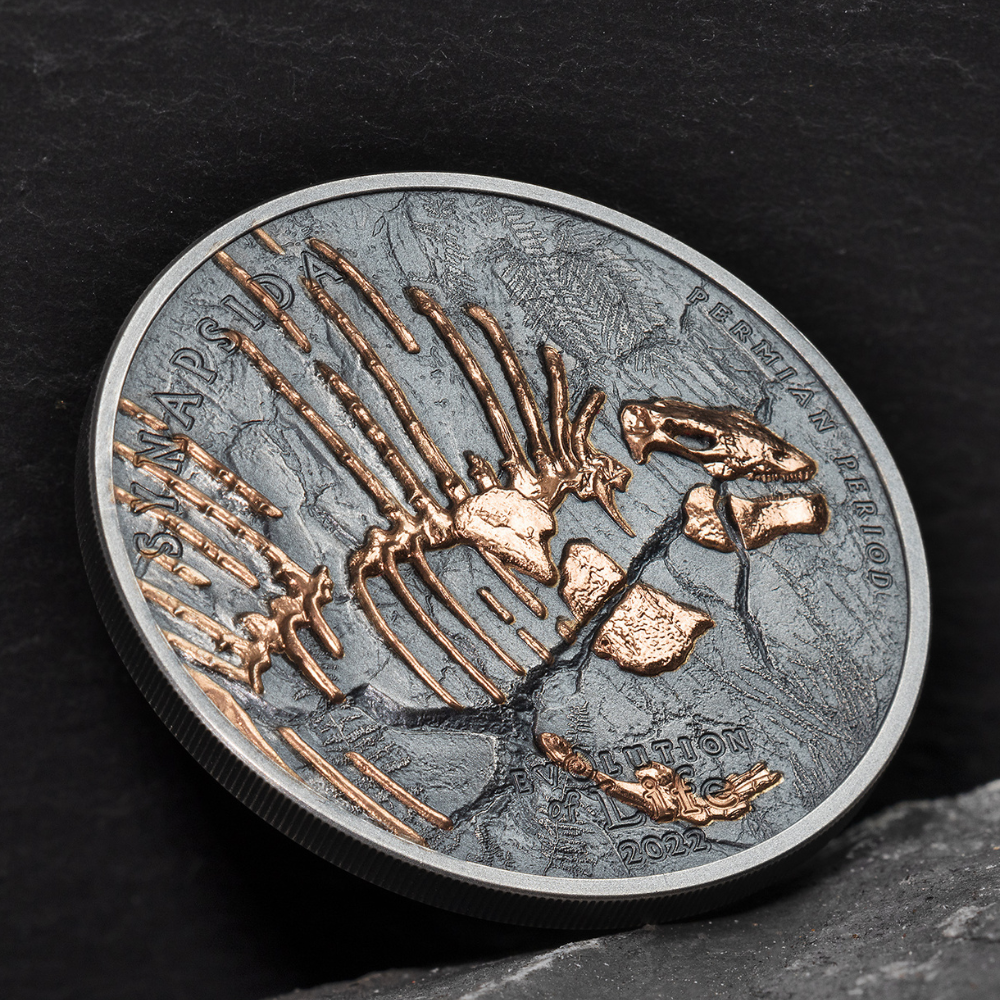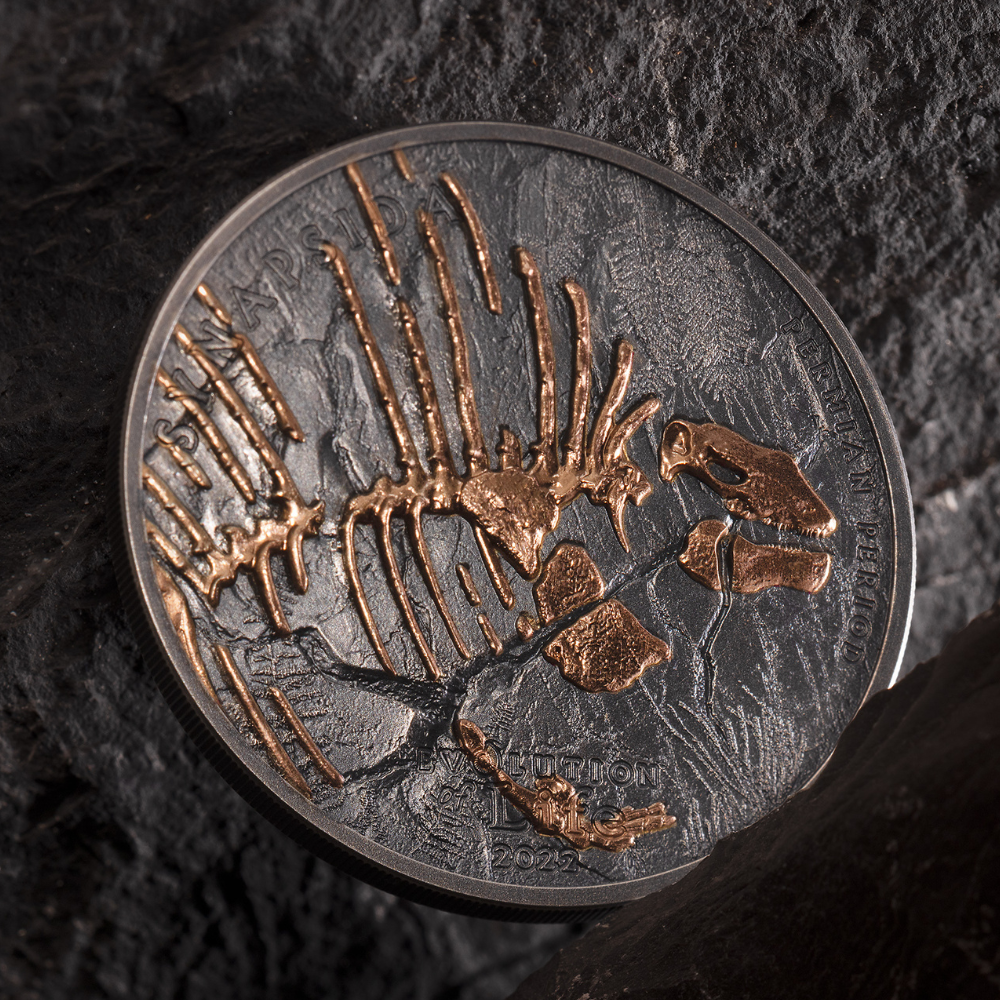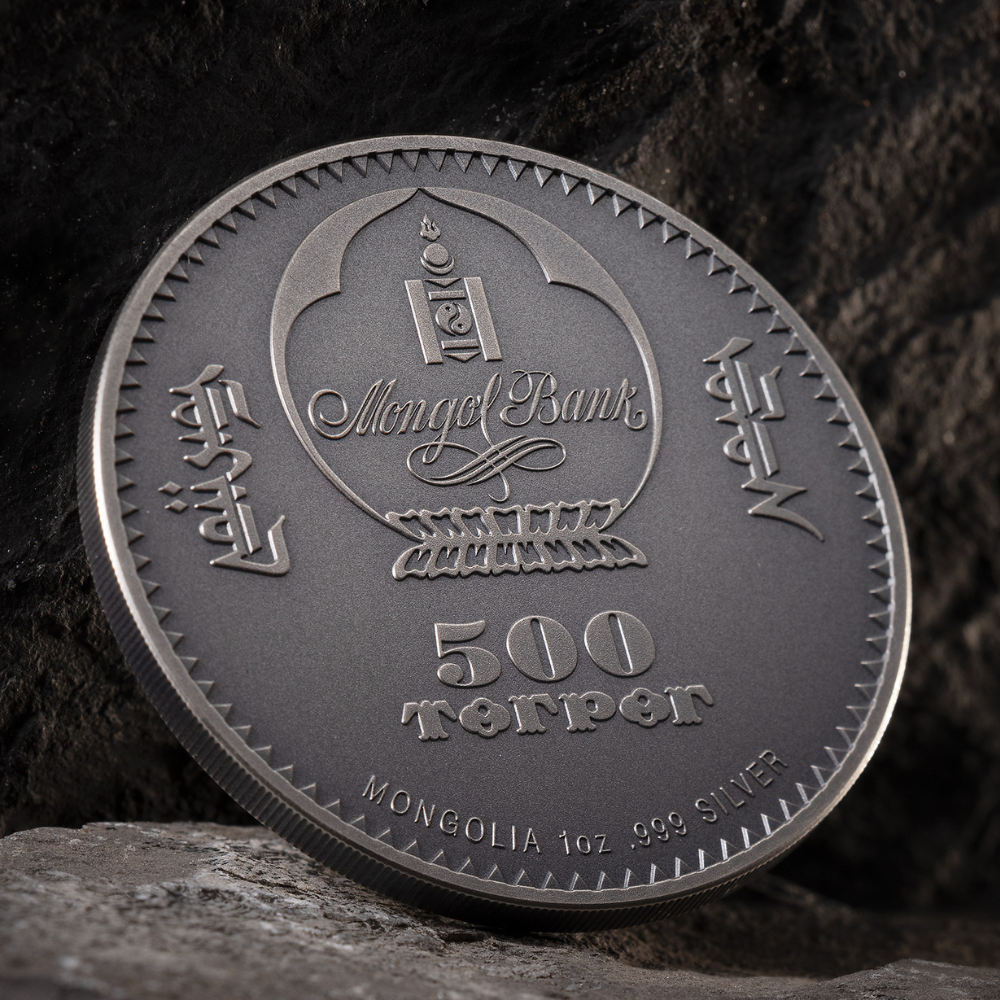 SYNAPSIDA Evolution of Life 1 Oz Silver Coin 500 Togrog Mongolia 2022
This incredible 1 Oz Silver coin is the new release in the amazing "Evolution of Life" series, dedicated to the world's ancestors. In this edition - Synapsida. The coin is partially Rose Gold plated, features Smartminting technology, has Antique Finish quality and comes in a case, along with the Certificate of Authenticity. Limited mintage of only 999 pieces worldwide!
Only 1 unit left
Transport yourself to a bygone era with the SYNAPSIDA Evolution of Life 1 Oz Silver Coin, the stunning 8th edition of this unparalleled series. This coin showcases the fascinating Edaphosaurus, an extinct genus of synapsids that once roamed the Earth during the Late Carboniferous to the Early Permian period, approximately 318 to 271 million years ago.
Edaphosaurus, aptly named the "pavement lizard" due to its densely packed teeth, was a primitive herbivorous creature that bore a resemblance to early mammals. With a body length exceeding 3.5 meters, it possessed a short, low skull and blunt, conical teeth. However, the most striking feature of the Edaphosaurus was the large "sail" adorning its back. While the exact purpose of this sail remains a subject of debate among researchers, theories suggest that it could have served as camouflage, protection against predators, temperature regulation, or even as a means of species recognition and display.
Crafted from .999 fine silver, this 1 oz coin boasts a diameter of 38.61 mm, allowing for intricate detailing of the Edaphosaurus and its distinctive sail. The antique finish further accentuates the coin's design, creating an authentic and captivating look. The use of smartminting® technology ensures a high relief depiction, bringing the ancient creature to life and allowing you to appreciate its unique characteristics in exquisite detail.
With a limited mintage of only 999 pieces, the SYNAPSIDA Evolution of Life 1 Oz Silver Coin is a rare and highly sought-after addition to any collection. Whether you are a passionate paleontology enthusiast, a lover of natural history, or simply appreciate the beauty and intricacy of fine coinage, this coin offers a captivating glimpse into a fascinating period of Earth's evolutionary history.
smartminting©
The smartminting© technology is a ground-breaking advancement in contemporary numismatics that permits an unparalleled level of ultra-high relief, and it establishes novel benchmarks in the coin industry.
This technology enables the production of standard weight coins with larger diameters, while maintaining high relief height.

It also allows for coins with greatly reduced weight to maintain standard relief heights and permits coins with only slightly increased weight to exhibit high reliefs.