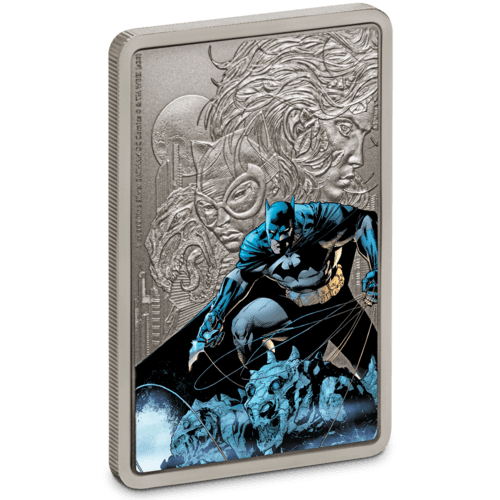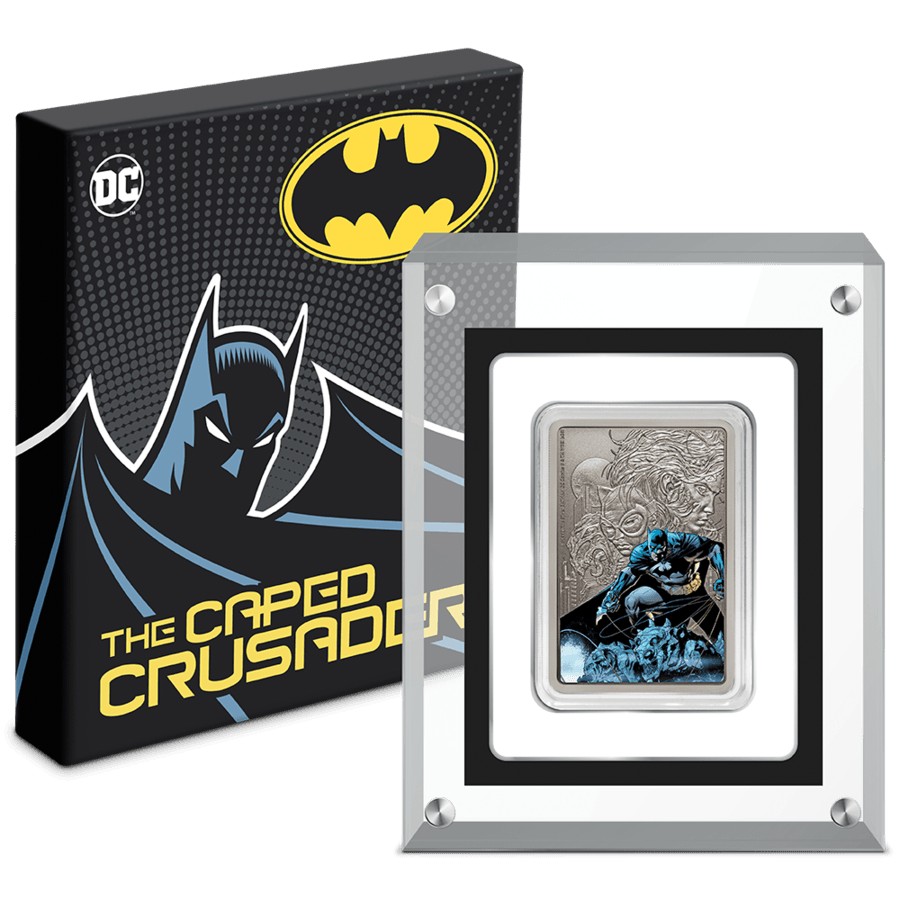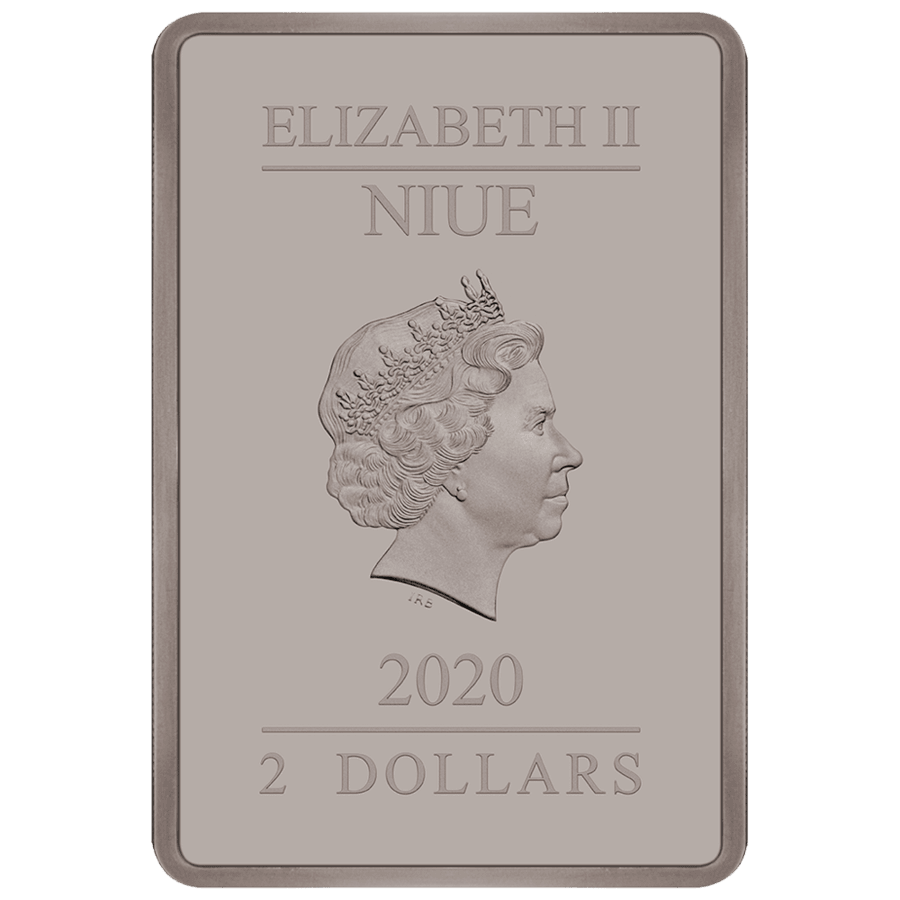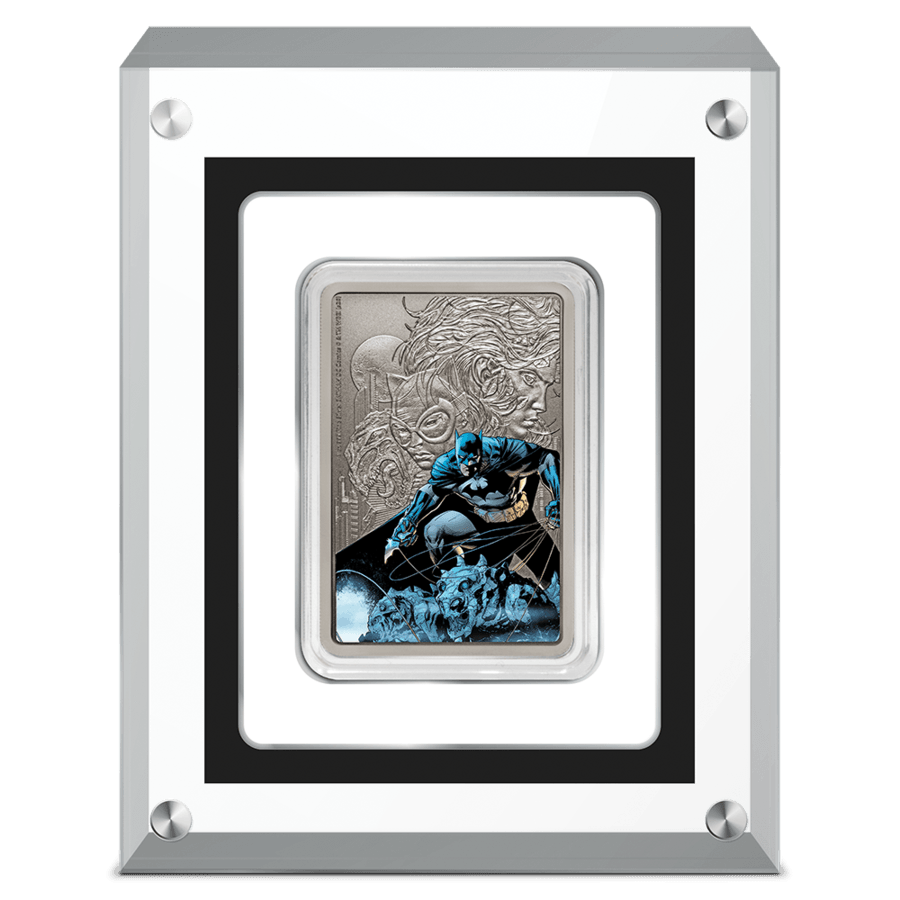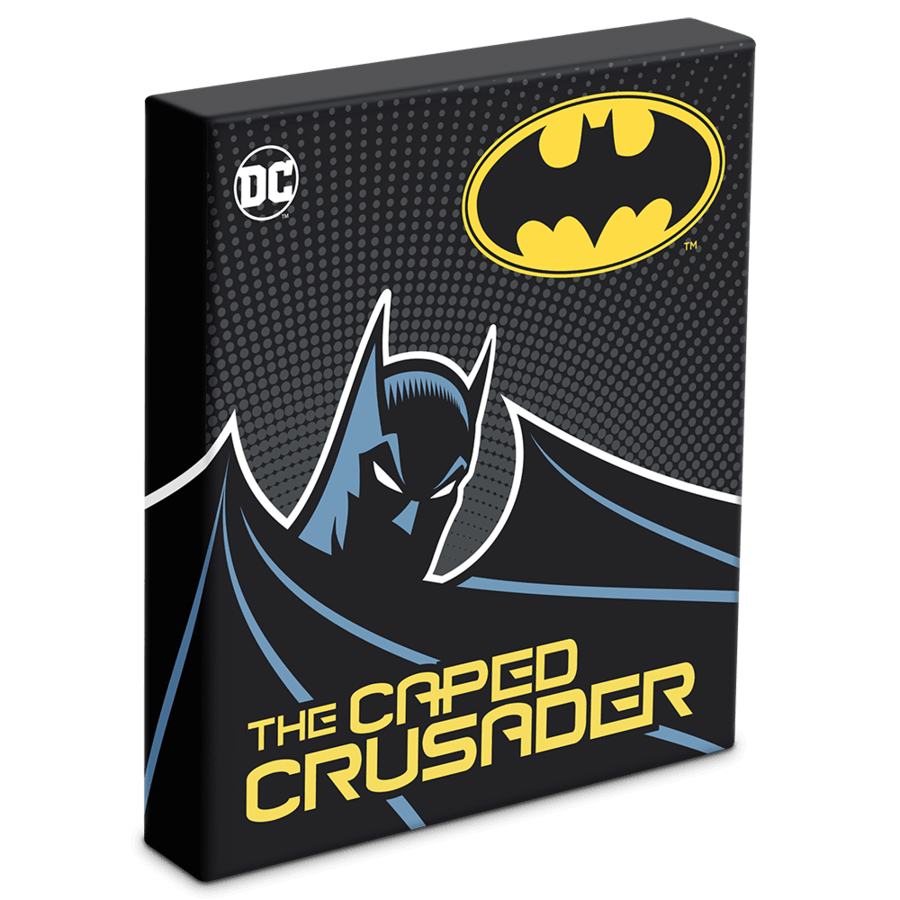 BATMAN HUSH Caped Crusader 1 Oz Silver Coin $2 Niue 2020
This beautiful 1 Oz Silver coin is the third issue from the new "Caped Crusader" series, featuring an iconic artwork from Batman: Hush. The coin has a beautiful coloration, an incredible design, a Proof quality and comes in a themed case, along with the Certificate of Authenticity. Limited mintage to 2000 pieces worldwide!
Experience the world of the Dark Knight™ with THE CAPED CRUSADER™ - BATMAN HUSH™ 1 oz Silver Coin Collection. This highly anticipated collection pays tribute to one of the most beloved Batman stories of recent years, featuring iconic artwork by Jim Lee from DC Comics' BATMAN: HUSH™.
BATMAN: HUSH™, written by Jeph Loeb and illustrated by Jim Lee, captivated readers with its intricate storytelling and stunning visuals. Now, you can own a piece of this legendary tale with the first release in THE CAPED CRUSADER™ 1 oz Silver Coin Collection. This officially licensed coin showcases a captivating coloured image of Batman against the engraved backdrop of the Gotham City™ skyline and the iconic Bat Signal™. The antique finish adds a touch of darkness and depth to the original artwork, perfectly capturing the mood of this unforgettable story.
Each coin is housed in a themed box that pays homage to the world of Batman. Inside, a magnetized acrylic coin case allows for easy display and access to this incredible collectible. Whether you're a fan of the Dark Knight, a comic book enthusiast, or a dedicated collector, this coin is sure to impress.
Limited to only 2,000 coins worldwide, each coin comes with a Certificate of Authenticity bearing a unique serial number. This guarantees the purity of the silver and confirms the exclusivity of the coin. Don't miss your chance to own a piece of Batman history and add this extraordinary coin to your collection.
Embrace the mystique and power of Batman with THE CAPED CRUSADER™ - BATMAN HUSH™ 1 oz Silver Coin. This remarkable coin captures the essence of one of the most beloved stories in the Batman universe, showcasing Jim Lee's iconic artwork and bringing the world of Gotham City to life. Order yours today and join the ranks of Batman fans around the world in celebrating the enduring legacy of the Dark Knight.