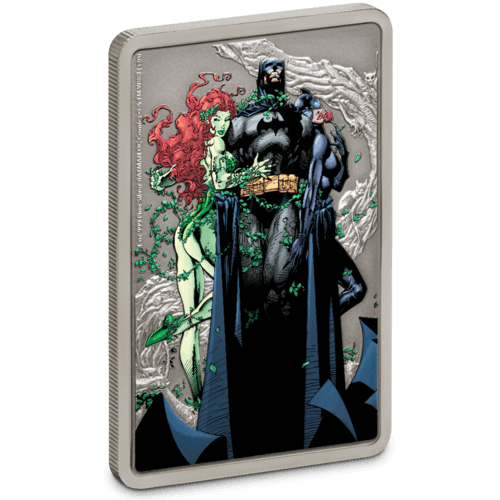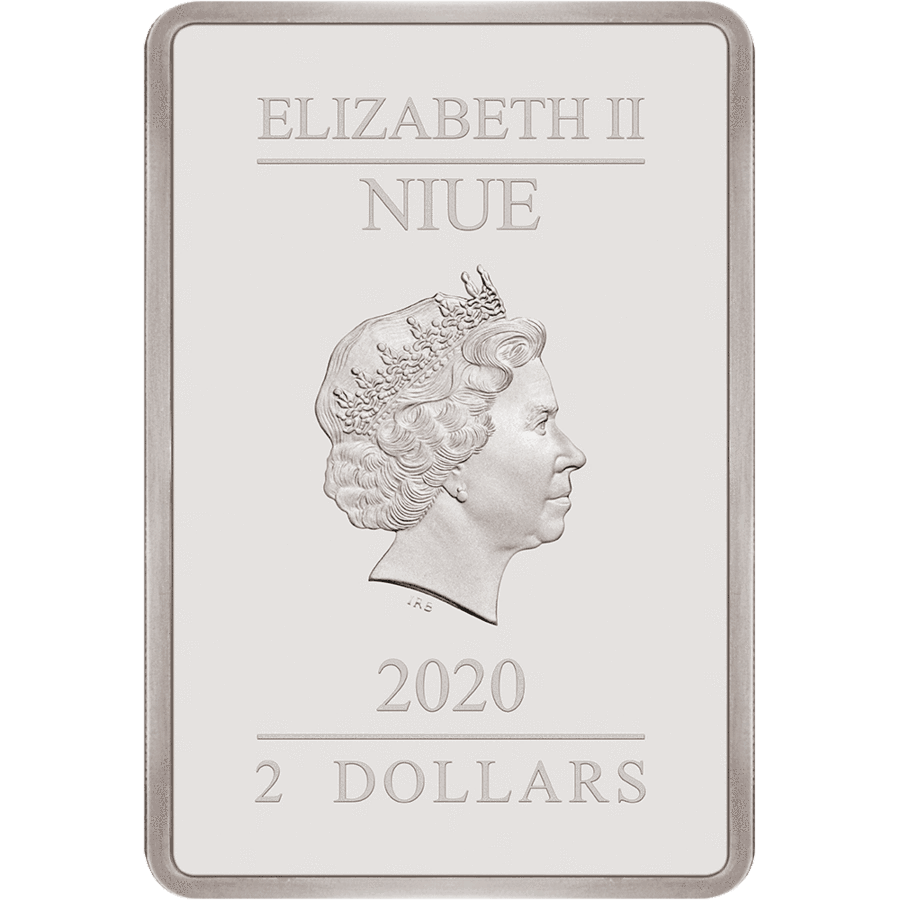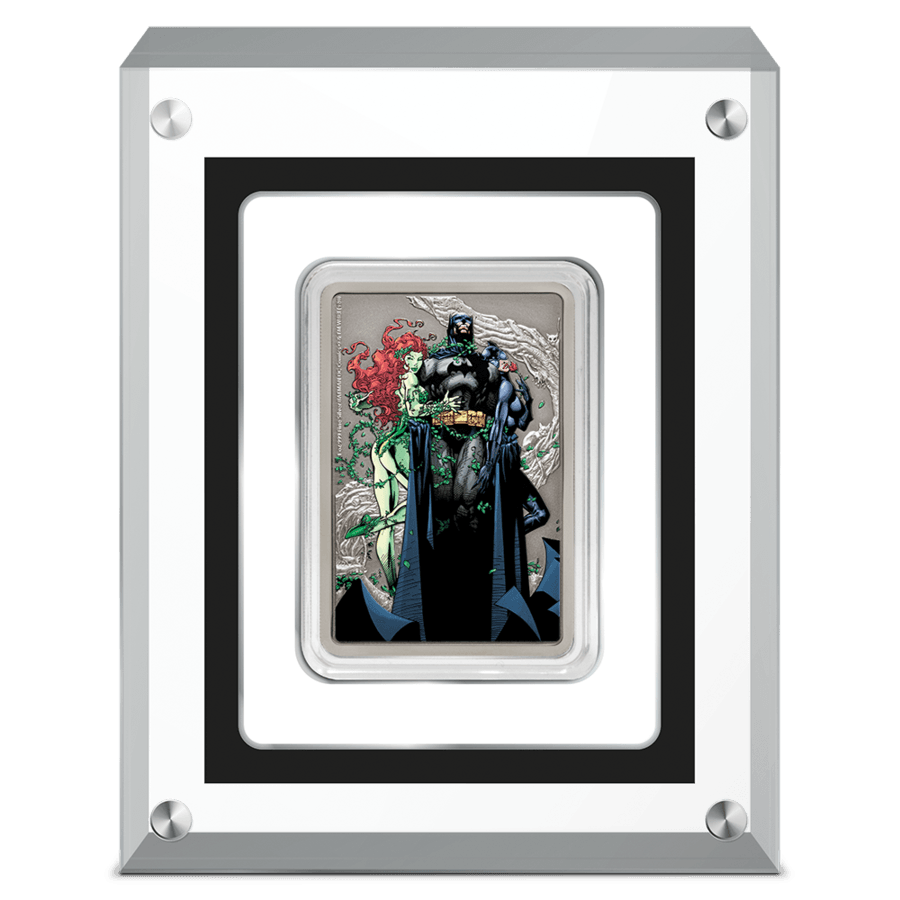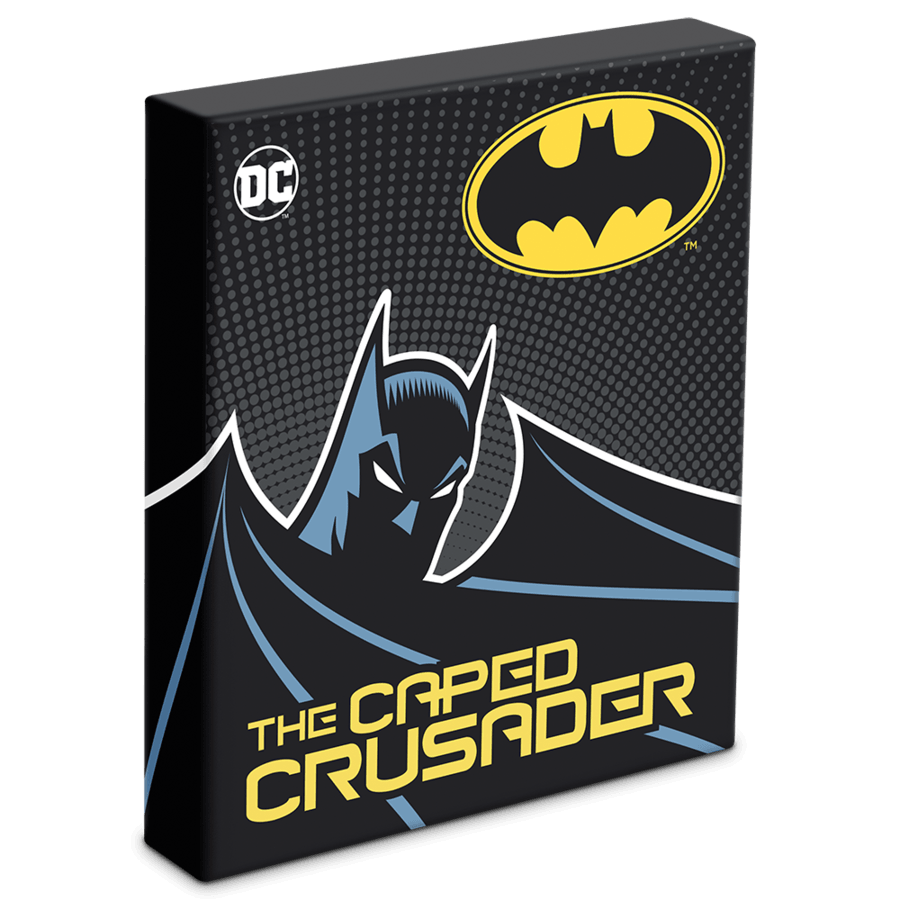 VIXENS BATMAN Caped Crusader 1 Oz Silver Coin $2 Niue 2020
This beautiful 1 Oz Silver coin is the second issue from the "Caped Crusader" series and features an iconic artwork by Jim Lee from BATMAN: HUSHTM. The coin has a beautiful coloration, an incredible design, an Antique quality and comes in a themed case, along with the Certificate of Authenticity. Limited mintage to 2000 pieces worldwide!
Immerse yourself in the captivating world of Batman with THE CAPED CRUSADER™ - VIXENS BATMAN 1 oz Silver Coin. This extraordinary coin is the second release in our latest DC Comic collection, featuring iconic artwork by Jim Lee from BATMAN: HUSH™. Limited to only 2,000 coins worldwide, this collectible is a must-have for fans and collectors alike.
Officially licensed, the reverse of the coin showcases a sultry coloured image of Batman alongside two formidable villainesses - Poison Ivy™ and Catwoman™. This stunning artwork captures a pivotal moment in the HUSH storyline, where Batman finds himself entangled in a web of romance and deception. As Batman and Catwoman's relationship deepens, they team up to confront the dangerous Poison Ivy, who has also gained control over Superman™. The coin beautifully depicts the intensity and allure of these characters, bringing the thrilling narrative to life.
With its antique finish, this sensational coin perfectly complements the dark and mysterious mood of the original image. The obverse features the Ian Rank-Broadley effigy of Her Majesty Queen Elizabeth II, confirming its status as legal tender.
Each coin is presented in a themed box inspired by the world of Batman. Inside, a magnetized acrylic coin case allows for easy display and access, so you can admire the intricate details up close. Accompanying the coin is a Certificate of Authenticity, complete with a unique serial number, ensuring its purity and authenticity.
Don't miss out on this captivating collectible. Just like Batman and Catwoman's love affair, your admiration for this coin will only grow stronger over time. Join the exclusive group of enthusiasts who appreciate the artistry and allure of the Dark Knight's universe. Order your THE CAPED CRUSADER™ - VIXENS BATMAN 1 oz Silver Coin today and make it a treasured part of your collection.