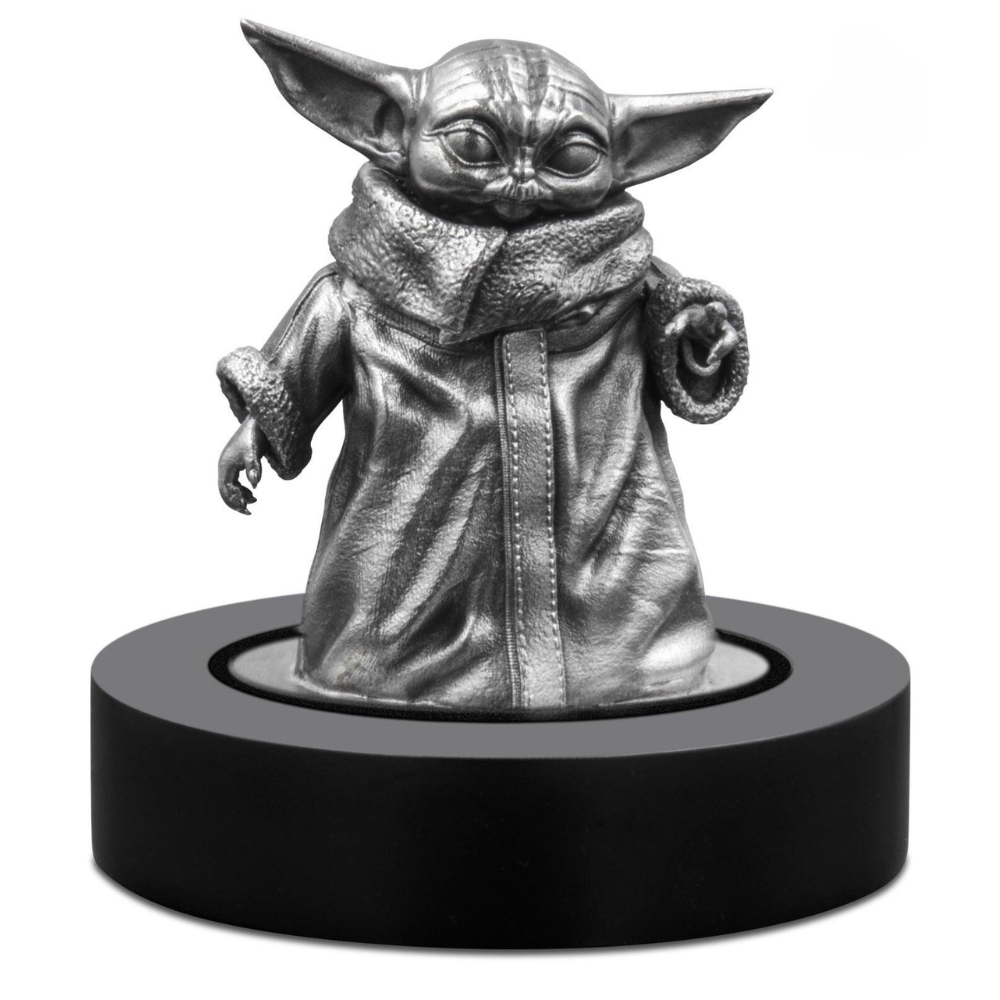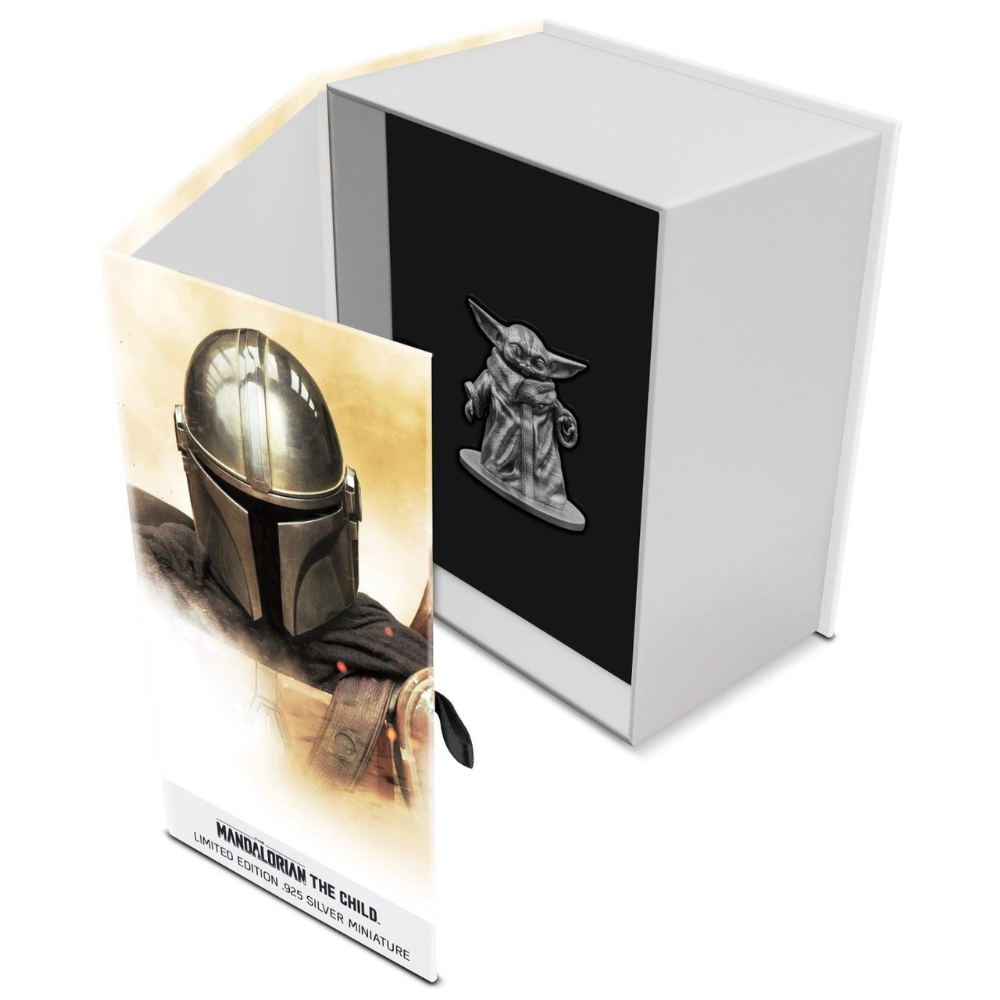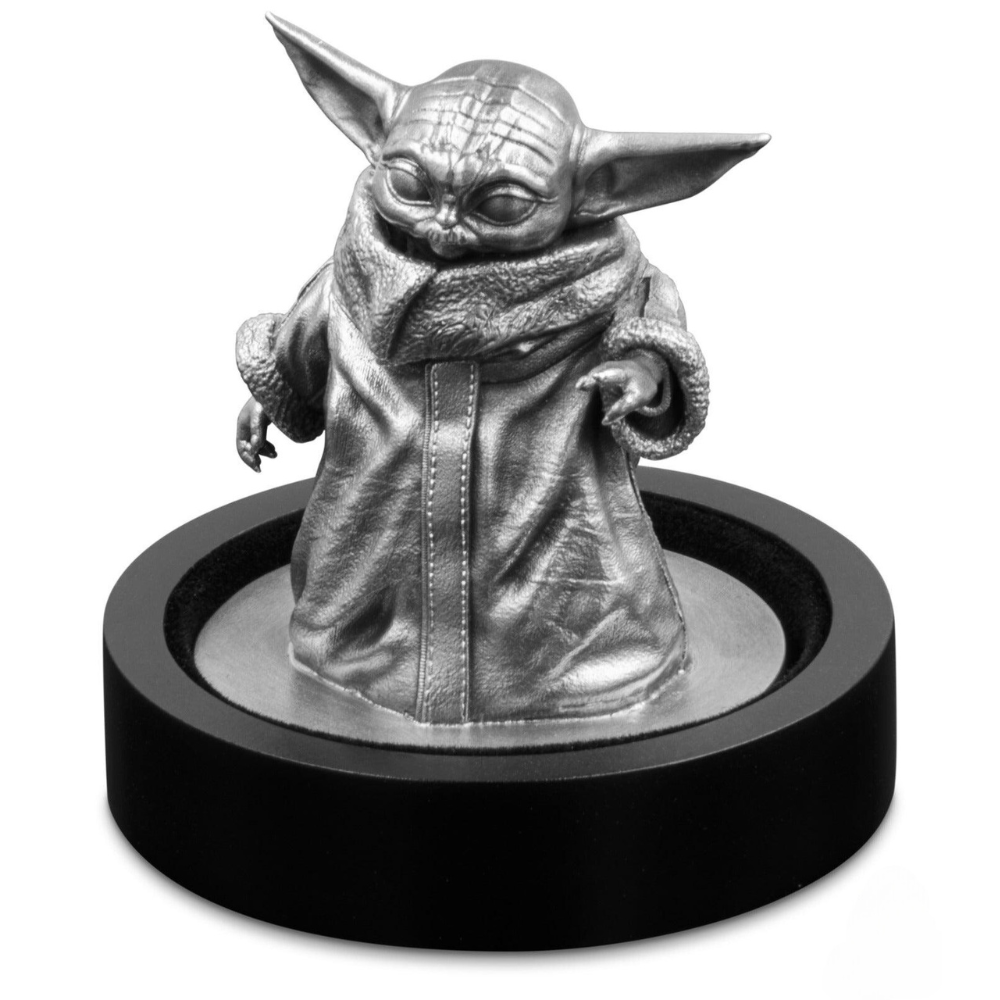 GROGU™ Star Wars 3D Limited Edition Silver Miniature 2021
This stunning masterpiece is a wonderful Miniature of The Child - Grogu in Antique Finish quality. The miniature is realized by using approximately 150g of .999 Silver and it has been crafted to perfection by 3D master sculptor Alejandro Pereira Ezcurra. The miniature comes with a themed box and belongs to a limited edition of only 1000 pieces worldwide.
Only 1 unit left
Celebrate the adorable and enigmatic Grogu™, affectionately known as The Child™, with the STAR WARS™ - Mandalorian™ Silver Miniature from the New Zealand Mint. This remarkable 150-gram silver figurine showcases the intricate design work of talented 3D sculptor Alejandro Pereira Ezcurra. Captured in a powerful pose, the miniature depicts Grogu™ utilizing the Force with an outstretched arm, showcasing his incredible abilities.
The base of the miniature features a metal plate that displays the copyright and a unique production number, adding an element of exclusivity to this collectible piece. Standing at approximately 5.5 cm in height, the meticulously crafted figurine captures the essence of Grogu™, the force-sensitive child from the same species as Jedi Grandmaster Yoda™.
Born around 41 VSY, Grogu™ spent his early years in the Jedi Temple on Coruscant™, receiving instruction from various masters. However, destiny led him to encounter the Mandalorian Bounty Hunter when he was around fifty years old. Initially pursued by a dubious client, Grogu™ found protection and companionship in the Mandalorian, who made the decision to safeguard him and defy the client's intentions.
Delivered in the original Star Wars™ packaging, the limited STAR WARS™ - Mandalorian™ - The Child™ Silver Miniature is an exquisite addition to any Star Wars™ collection. Don't miss the opportunity to own this stunning tribute to one of the most beloved characters in the Star Wars™ universe.