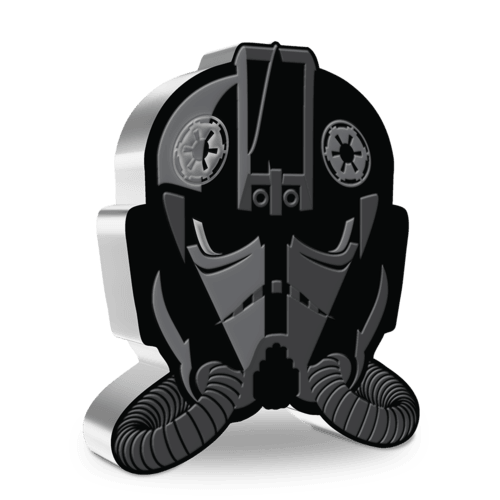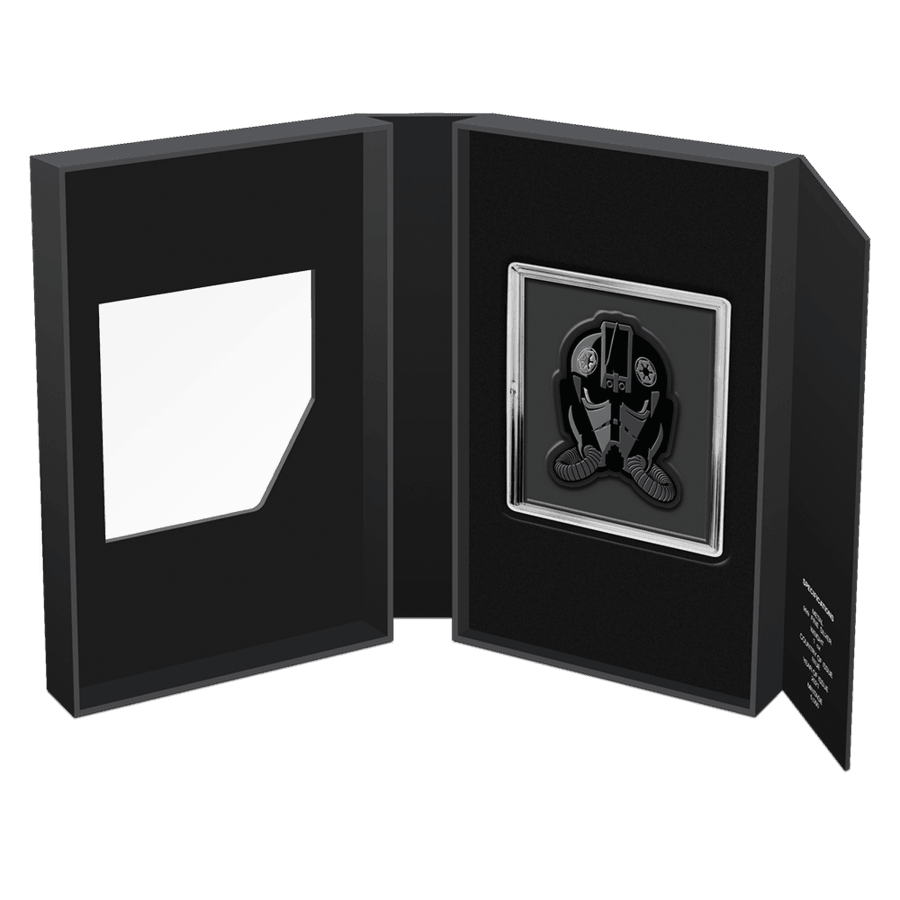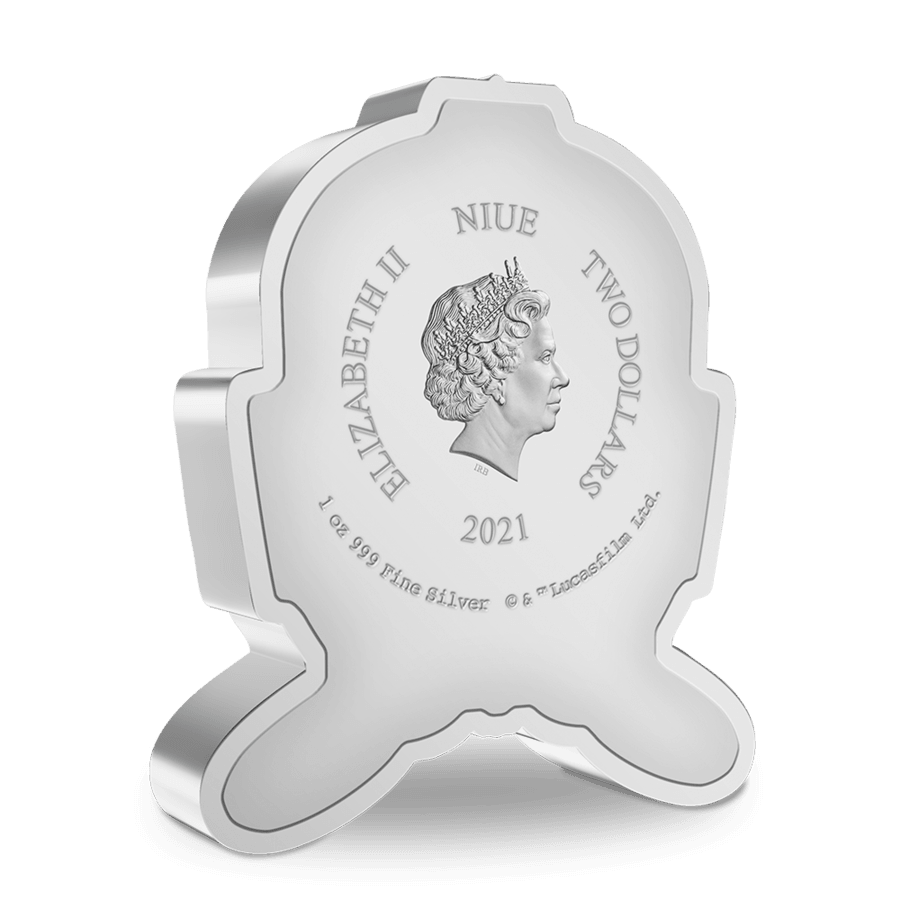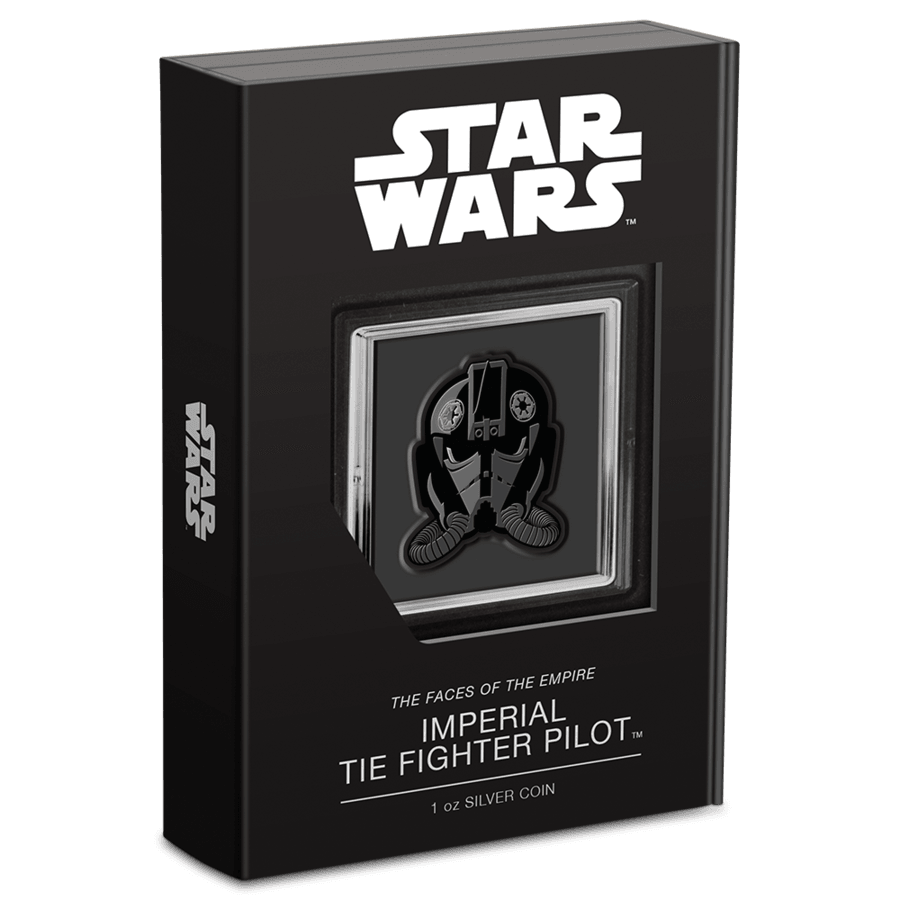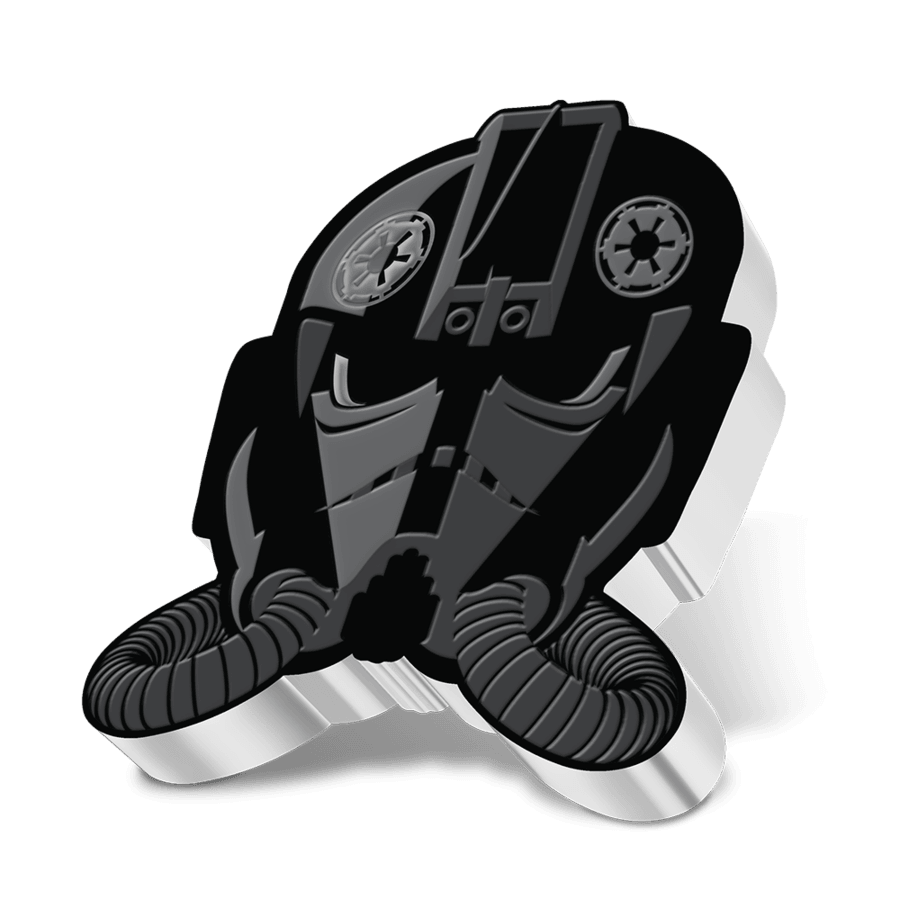 IMPERIAL TIE FIGHTER PILOT Faces of the Empire Star Wars 1 Oz Silver Coin $2 Niue 2021
This beautiful 1 Oz Silver coin is the third of the new "Faces of the Empire" series and is dedicated to the iconic Imperial TIE Fighter pilot mask. The coin has a beautiful TIE Fighter pilot mask shape, shows stunning design, has an proof Finish quality and comes in a themed case, along with the Certificate of Authenticity. Limited mintage to 10000 pieces worldwide.
In stock
Step into the world of the Galactic Empire with the Imperial TIE Fighter Pilot Faces of the Empire Star Wars 1 Oz Silver Coin. This exceptional coin is part of the esteemed Faces of the Empire Coin Collection, capturing the essence of the Imperial TIE Fighter Pilot's iconic helmet. Crafted from 1oz of pure silver, the coin is shaped and colored to replicate the helmet's distinctive design. Additional relief work adds depth and a stunning three-dimensional effect to the image.
On the obverse side of the coin, you'll find the Ian Rank-Broadley effigy of Her Majesty Queen Elizabeth II, confirming its legal tender status. With its unique design and superior craftsmanship, this coin is a remarkable addition to any collection, offering both beauty and intrinsic value.
The coin is securely packaged within a compact and modern Star Wars branded case. The case features a large window, allowing you to showcase the coin's exquisite design without the need to remove it from the packaging. Opening the case reveals the specifications, confirming the weight, purity, and limited mintage of 10,000 coins.
Inside the case, the coin is placed in a specially designed holder, providing additional protection and preserving its condition. The back of the case features the Certificate of Authenticity, providing assurance of the coin's origin and authenticity. A holographic sticker further confirms the coin's unique number within the mintage.
Don't miss out on the opportunity to add this extraordinary coin to your collection. Whether you're a dedicated Star Wars enthusiast or a passionate coin collector, the Imperial TIE Fighter Pilot Faces of the Empire coin is a true treasure. Its limited mintage and captivating design make it a highly sought-after piece. Secure yours today and proudly display the spirit of the Galactic Empire in your collection.