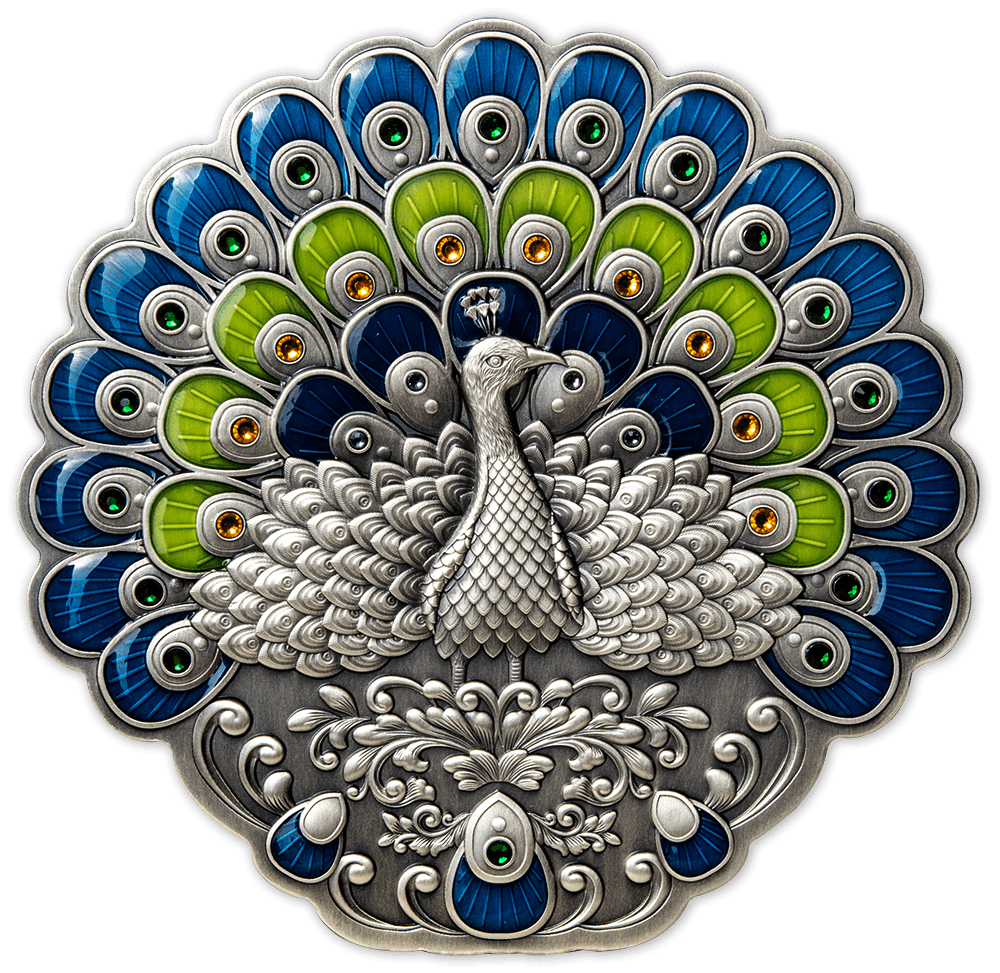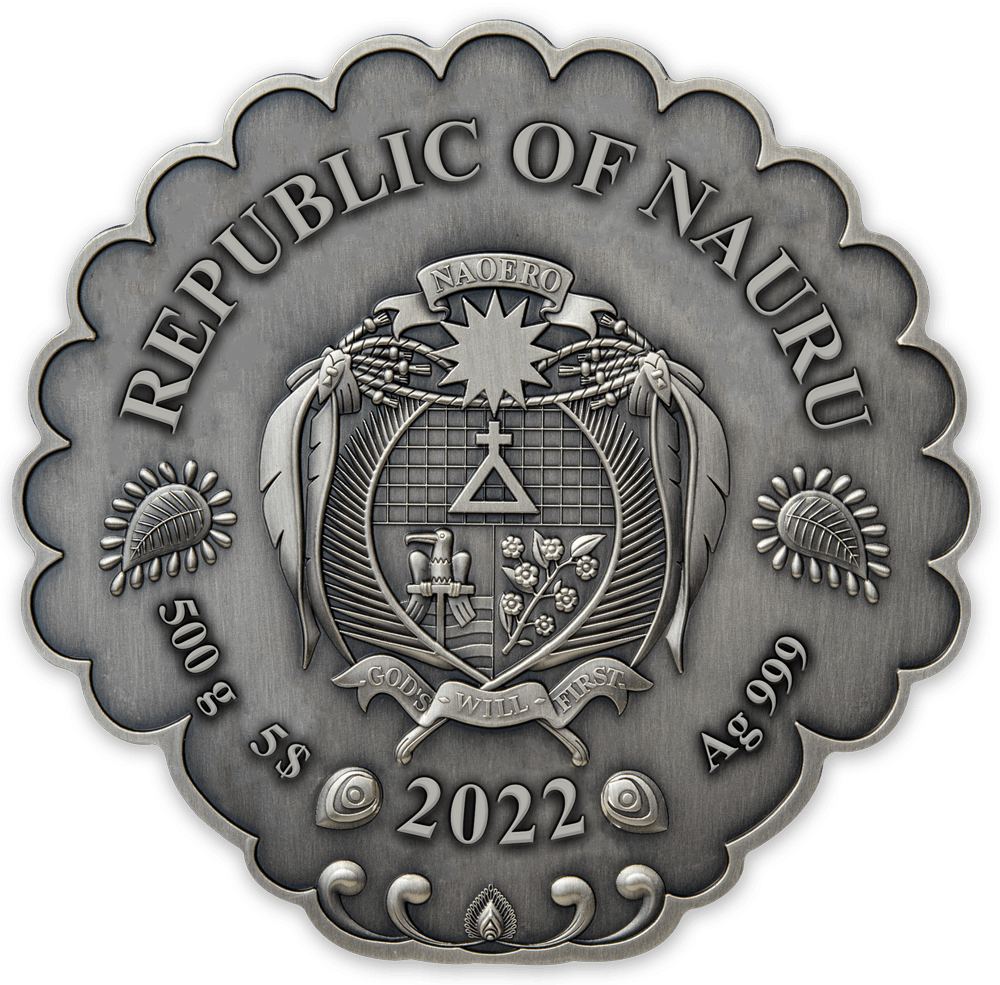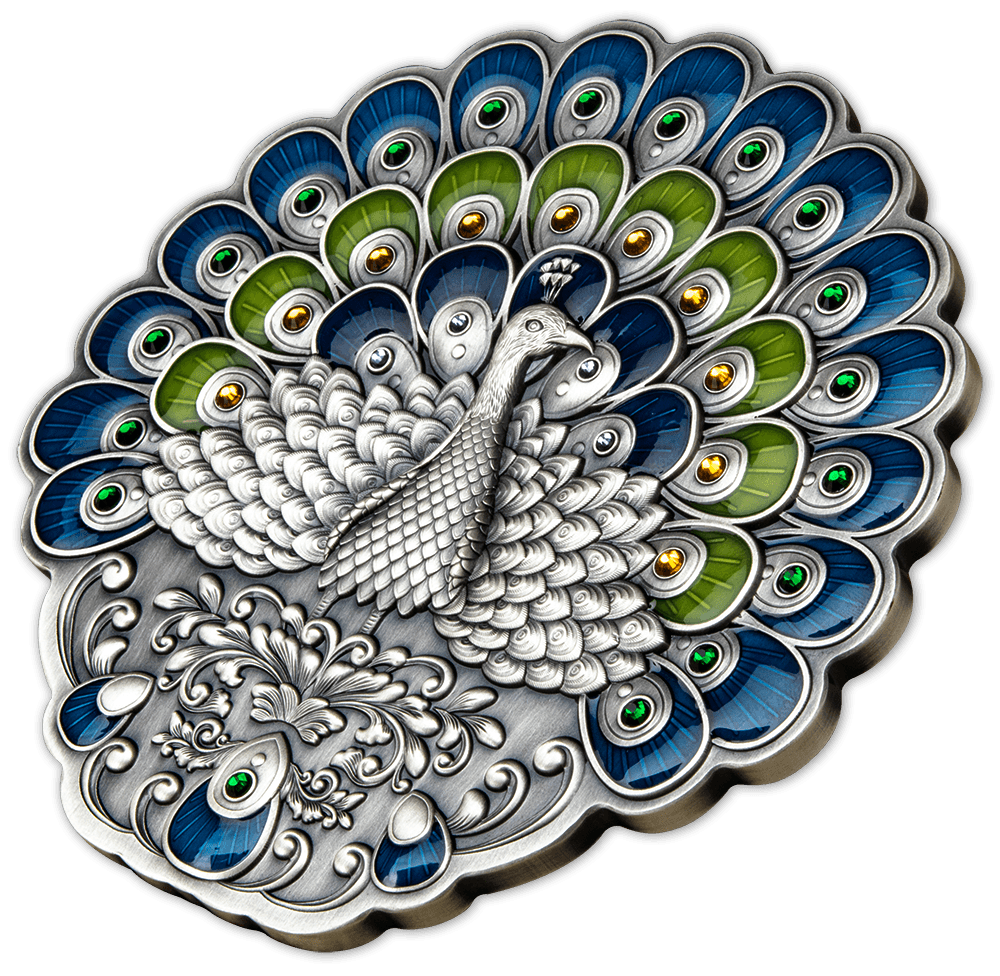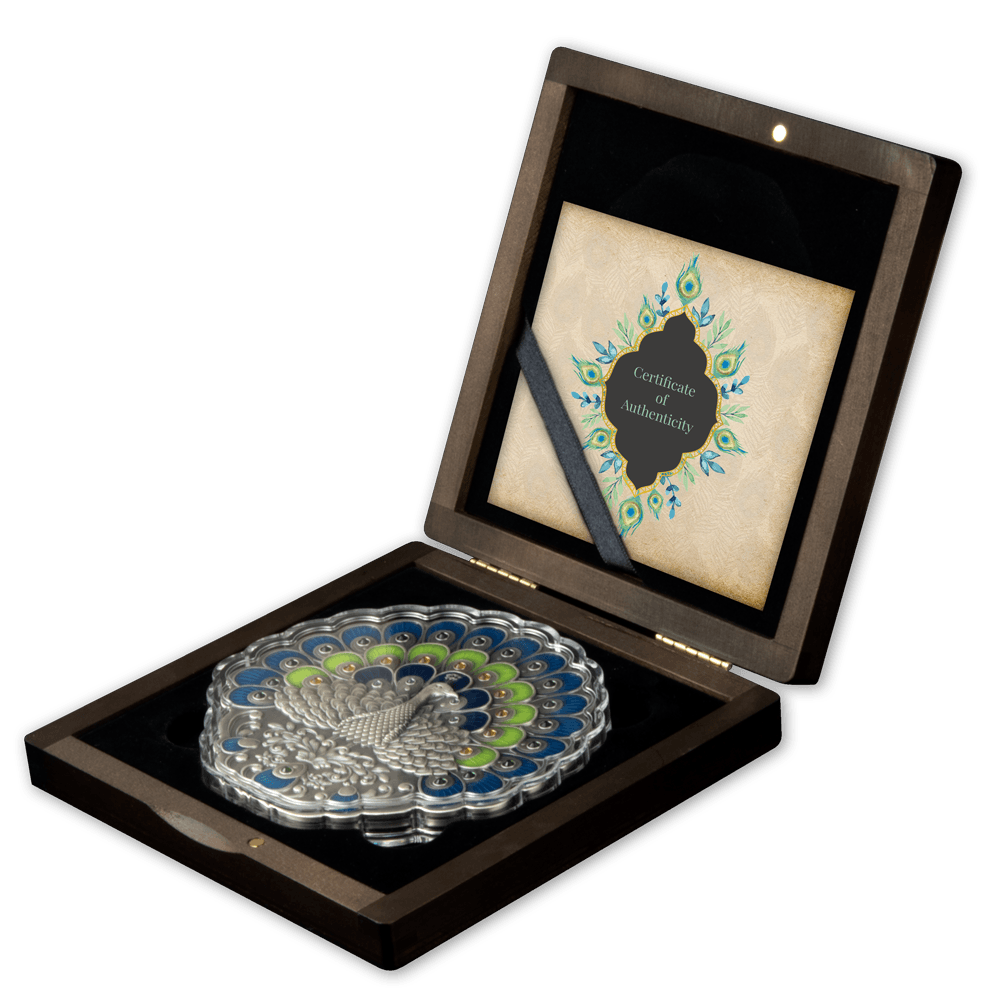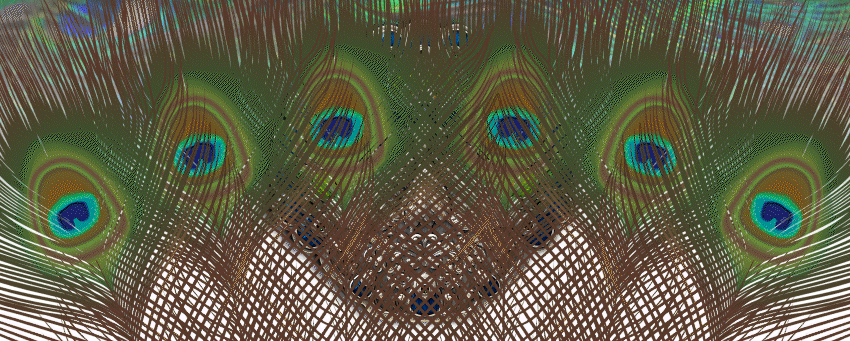 PEACOCK 500g Silver Coin $5 Nauru 2022
This wonderful 1/2 kilo Silver coin is dedicated to one of the most beautiful birds: the Peacock. The coin has high end Enamel coating, Antique Finish, multi-colour Crystal inlays and an impressive High Relief. It comes in a beautiful case, along with the Certificate of Authenticity. Limited mintage of only 399 pieces worldwide!
Only 1 unit left
Embark on a journey to explore the resplendent beauty of the Peacock with our extraordinary 500g Silver Coin. This exceptional coin showcases the magnificence of the peacock through its special shape, multi-colour enamel, and meticulous craftsmanship, leaving no detail overlooked.

Crafted with the innovative Reverse Layer Technique, the Peacock Coin features an impressive relief in the center, bringing the intricate details of the peacock's plumage to life. Each feather is carefully depicted, showcasing the radiant colors and delicate patterns that make the peacock one of nature's most dazzling creatures. With a diameter of 120mm, the coin provides ample space to showcase the stunning artwork and create a truly immersive experience.

Adding to its allure, the Peacock Coin incorporates the High-End Enamel Coating, which enhances the vibrant colors of the peacock's plumage. The multi-colour crystal inlays further accentuate the coin's beauty, capturing the iridescent quality of the peacock's feathers as they shimmer and change with the light. The combination of the Reverse Layer Technique, enamel coating, and crystal inlays creates a coin that is as captivating and enchanting as the peacock itself.

With a limited mintage of only 399 pieces worldwide, the Peacock Coin is a true gem for collectors and nature enthusiasts alike. Each coin is struck from 500g of pure silver, ensuring its substantial weight and precious metal value. This limited availability adds to the exclusivity and desirability of this remarkable coin, making it a highly sought-after addition to any collection.

Don't miss your chance to own this extraordinary masterpiece that captures the allure and grandeur of the peacock in every gram. The Peacock Coin is a testament to the beauty of nature and the skill of master craftsmen. Indulge in its intricate details, vibrant colours, and exquisite design, and let the majestic presence of the peacock grace your collection with its undeniable charm.