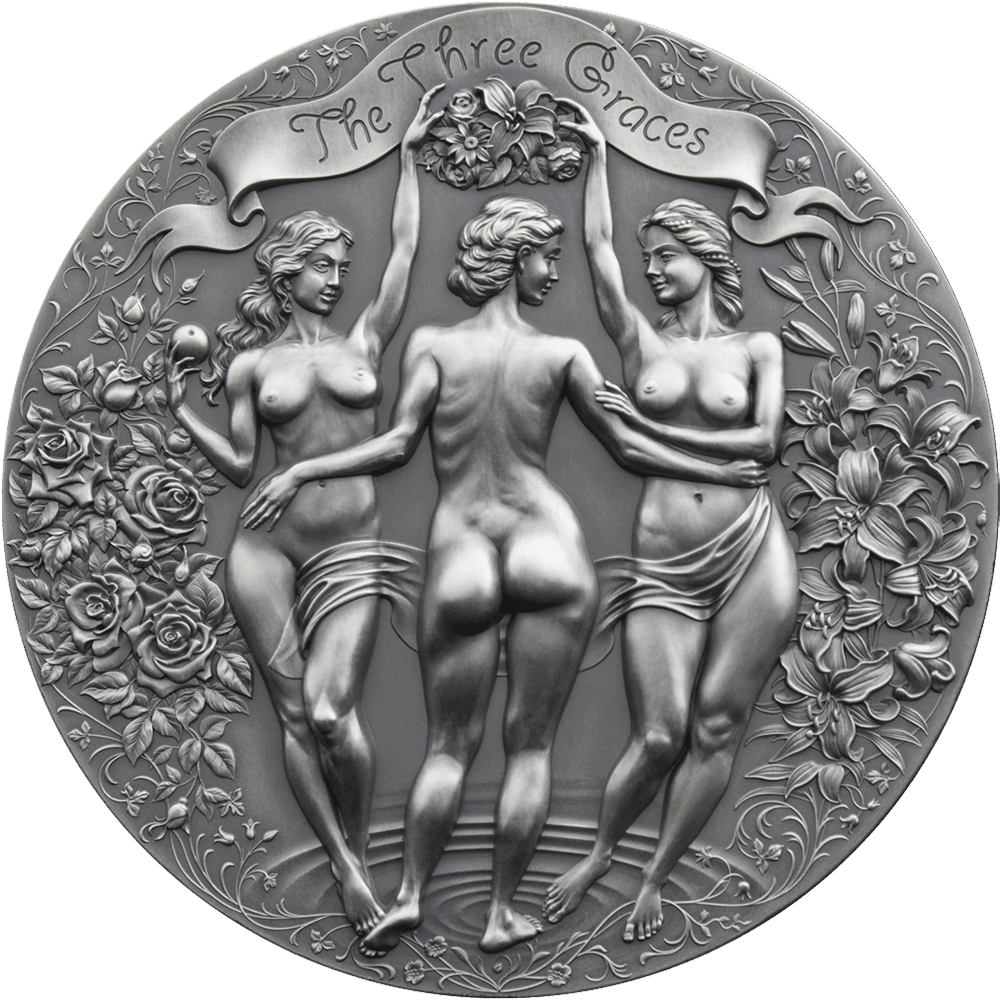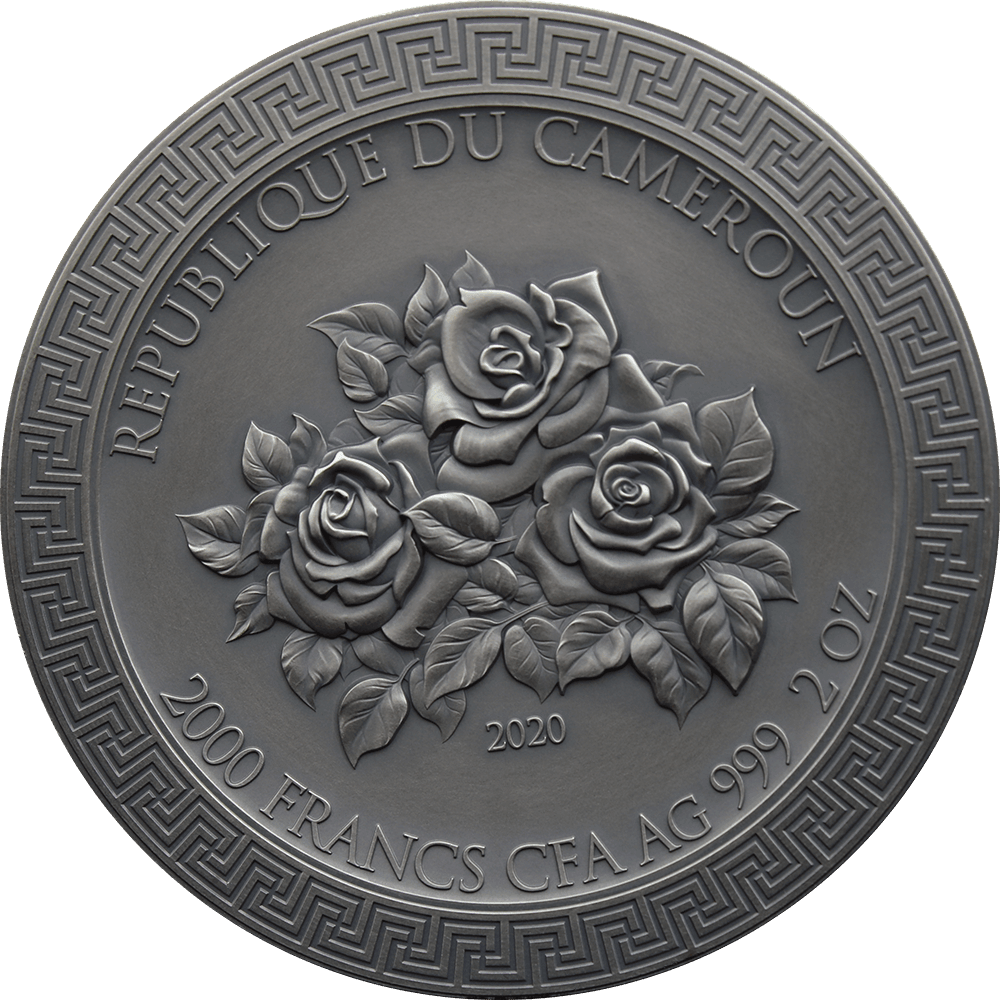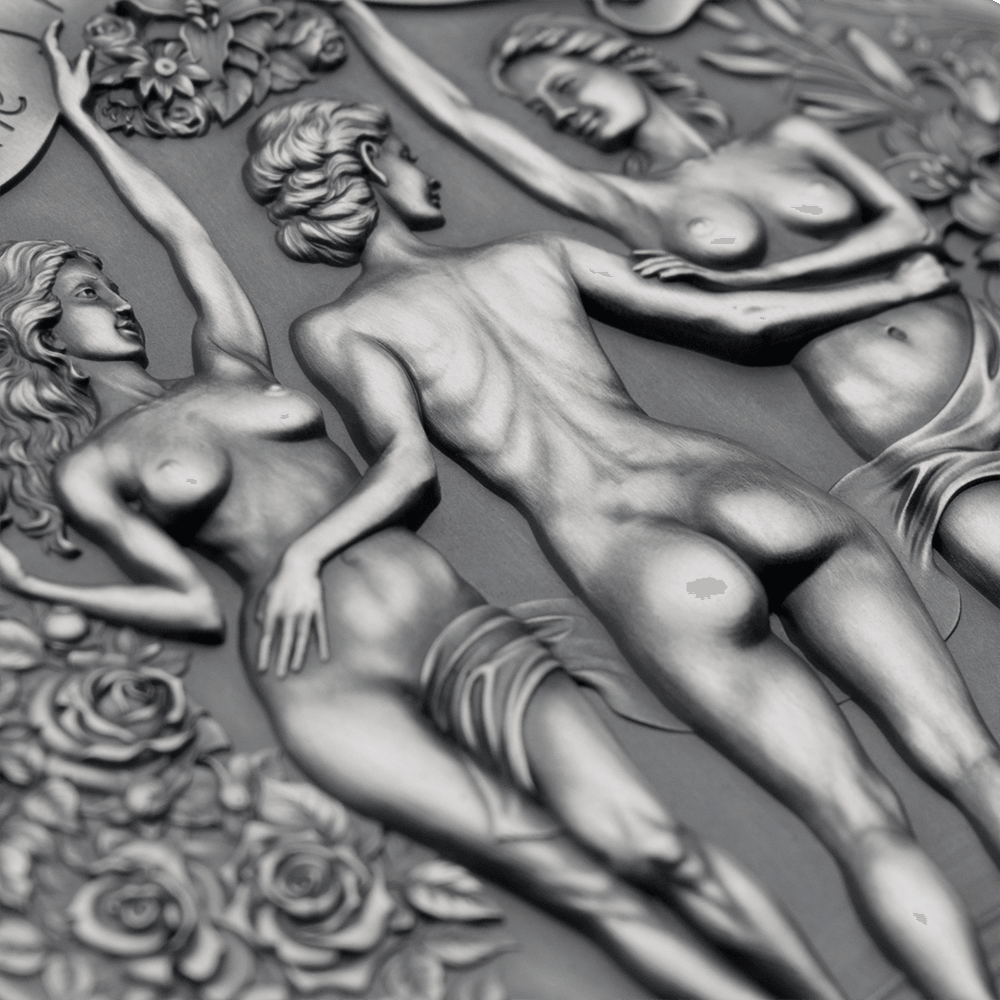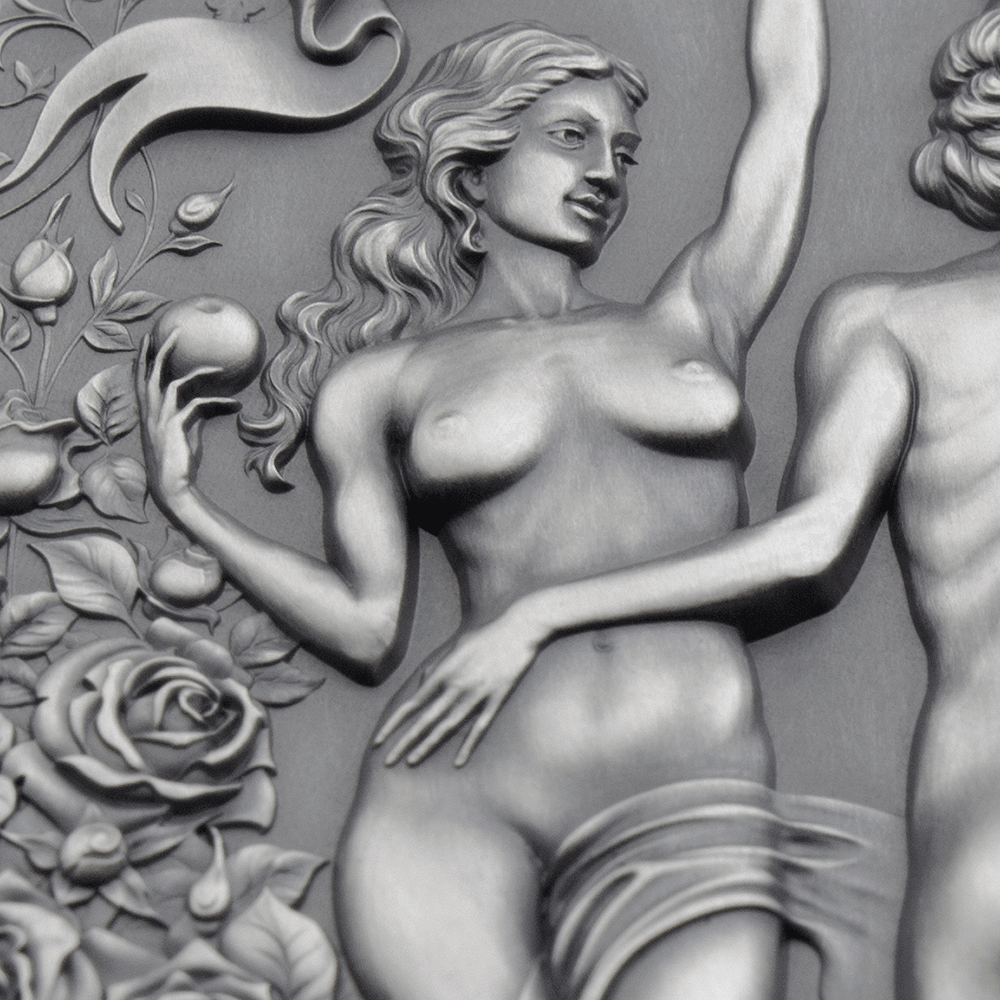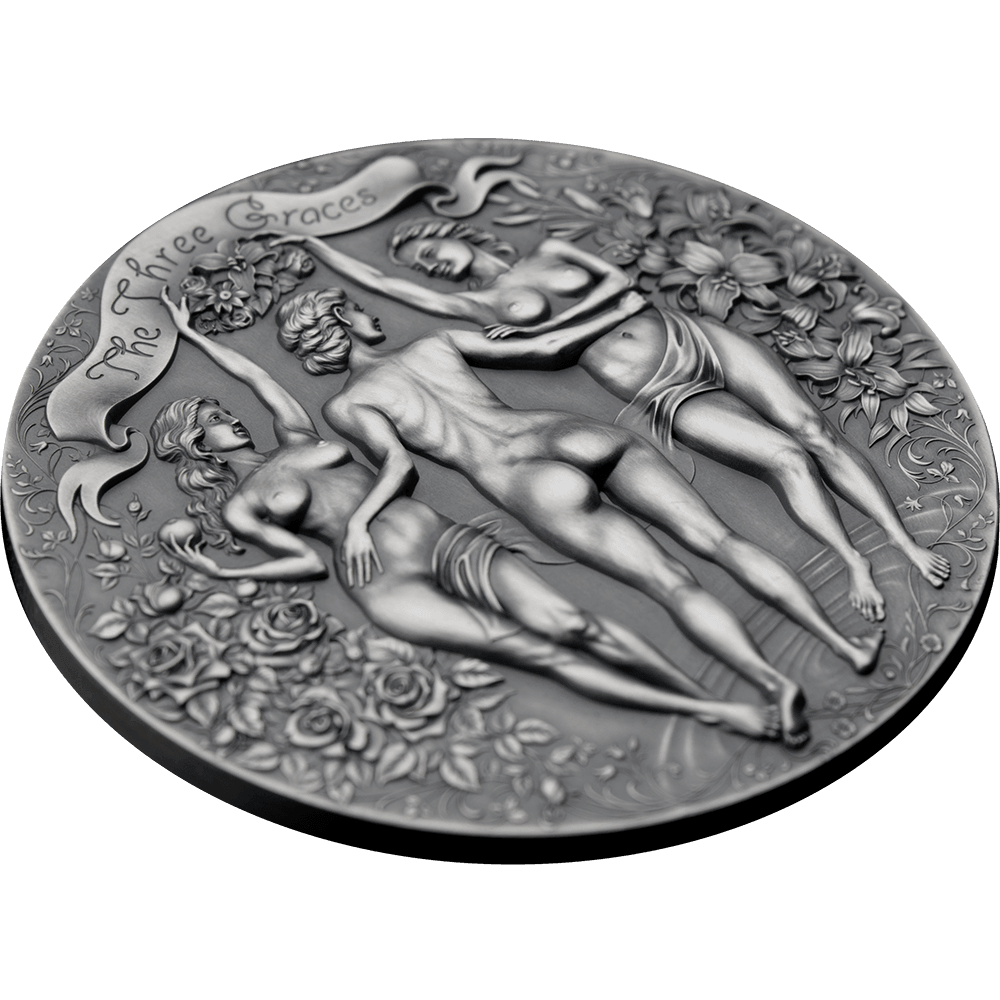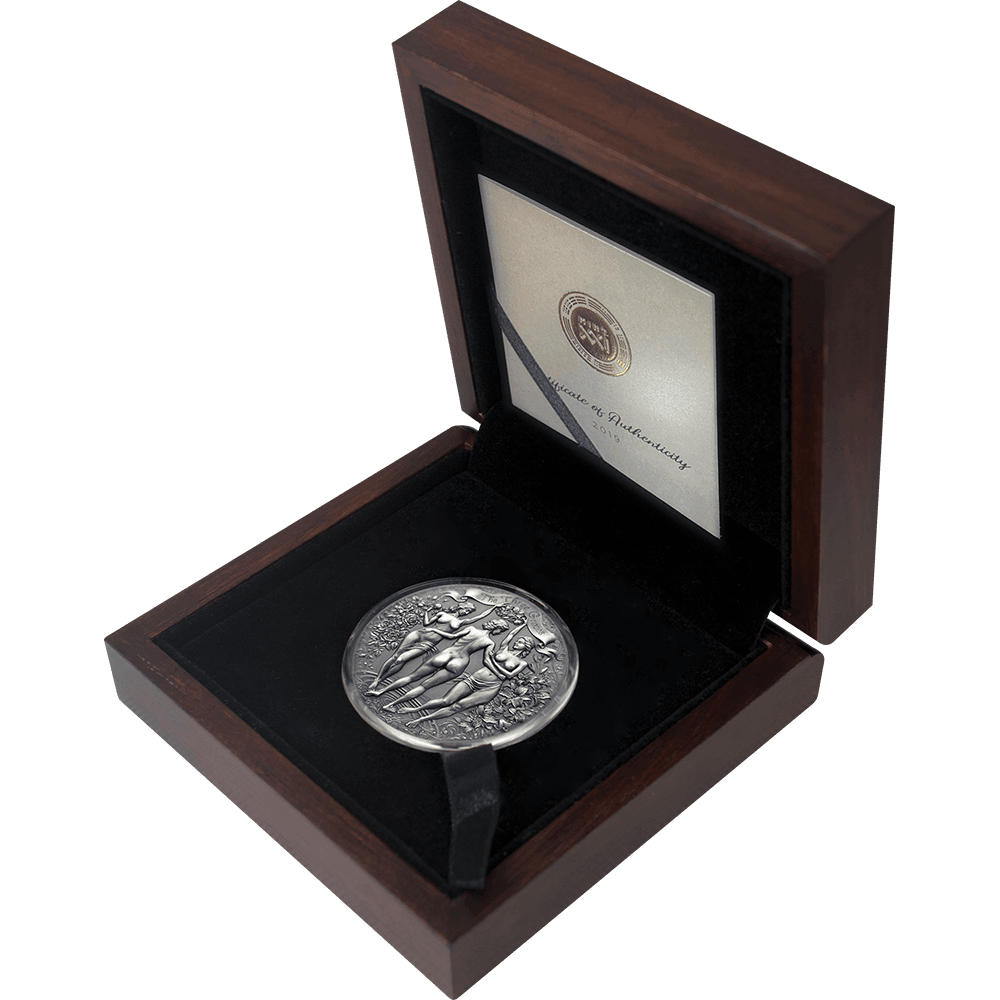 THREE GRACES Celestial Beauty 2 Oz Silver Coin 2000 Francs Cameroon 2020
This beautiful 2 Oz Silver coin is dedicated to the "Three Graces", the three beautiful goddesses of youth, beauty and fun. The coin has beautiful minted details, an Antique Finish quantity a comes in a wooden case, along with its Certificate of Authenticity. Limited mintage to only 500 pieces worldwide!
Embark on a journey into the realm of divine beauty with the Three Graces Celestial Beauty 2 Oz Silver Coin, the inaugural release in the captivating "Celestial Beauty" series. This remarkable coin captures the essence of youth, beauty, and joy personified by the three goddesses of Greek mythology.
Crafted from .999 fine silver, this coin weighs 62.2 grams and measures 50mm in diameter, allowing for intricate details to be meticulously rendered. The antique finish adds a touch of vintage sophistication, enhancing the coin's allure and evoking a sense of timeless elegance.
The design of the coin showcases the three graceful figures of the Graces, seamlessly intertwined and surrounded by enchanting nature motifs. Every delicate feature and flowing contour is brought to life through the application of high relief, resulting in a stunning representation of celestial beauty.
Limited to just 500 pieces worldwide, each coin is accompanied by a certificate of authenticity, attesting to its quality and individual serial number. Owning this exceptional coin allows you to infuse your collection with a touch of divine elegance and the celestial allure of the Three Graces.
Experience the transcendent beauty and artistic brilliance of the Three Graces Celestial Beauty 2 Oz Silver Coin, and immerse yourself in the enchanting world of Greek mythology. Let the captivating presence of the Graces grace your collection with their timeless charm and ethereal beauty.