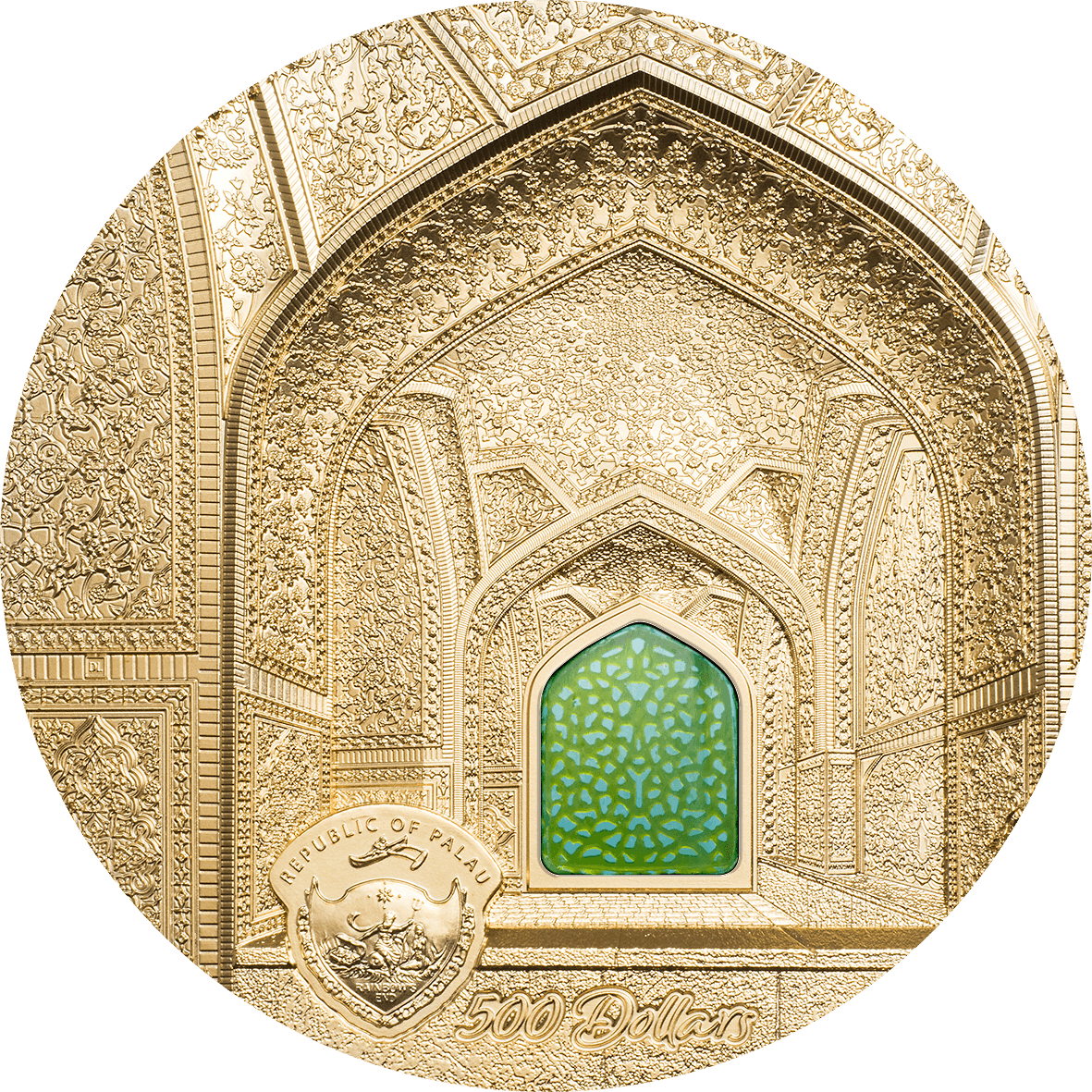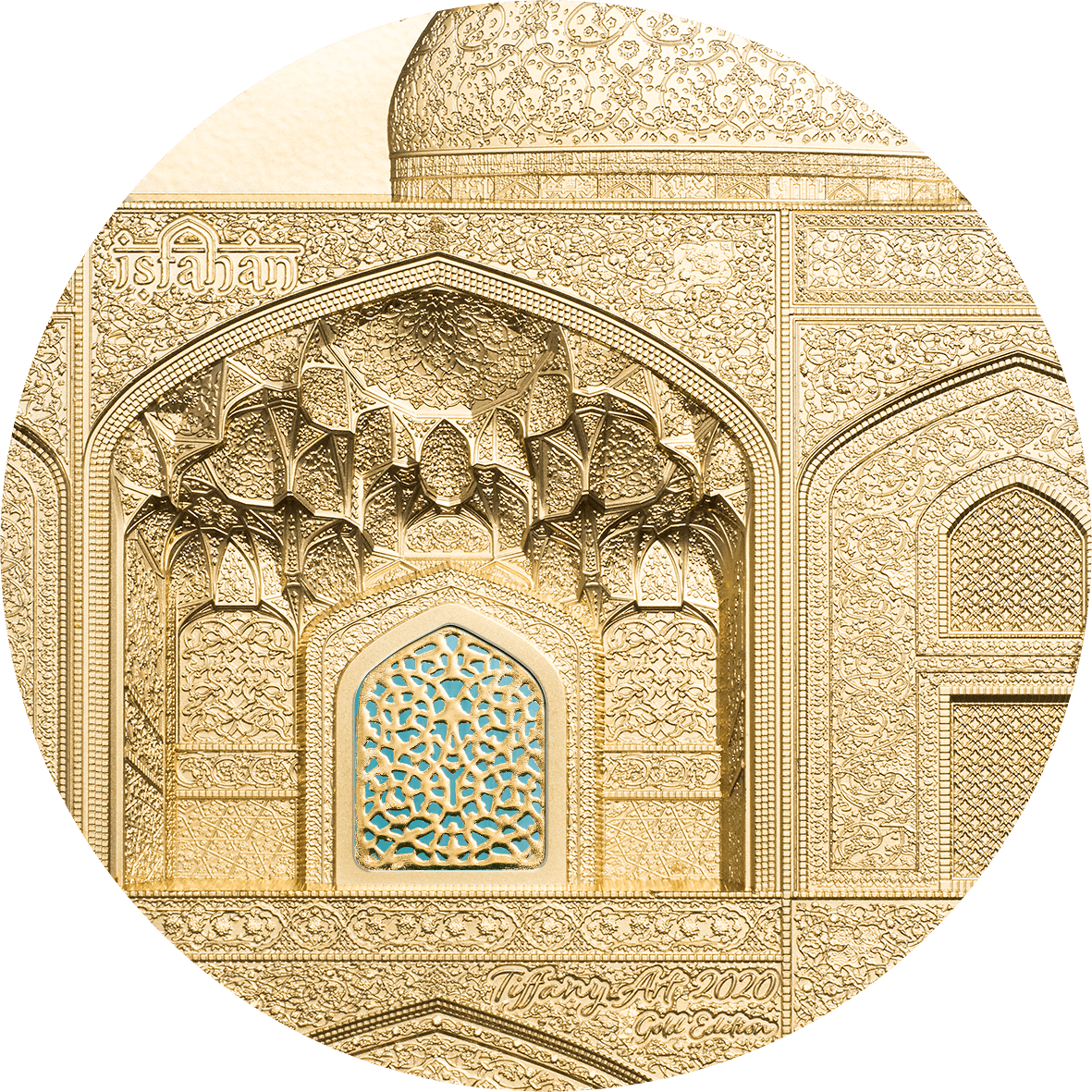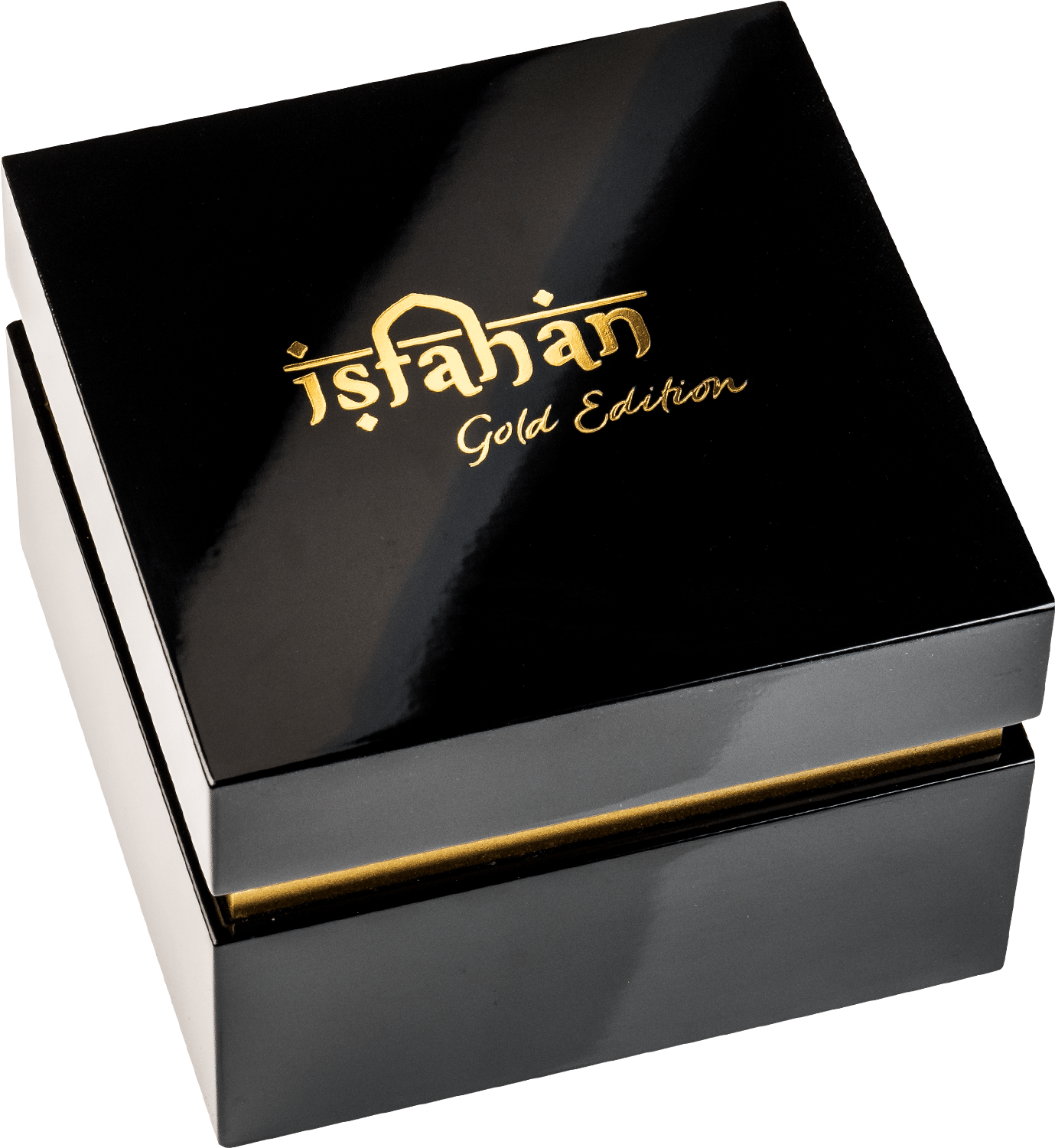 TIFFANY ART Isfahan 5 Oz Gold Coin $500 Palau 2020
This wonderful 5 Oz Gold coin is part of the well-known "Tiffany Art" series and is dedicated to the amazing Iranian architecture. In this edition – the Imam Square. The coin features the Smartminting technology, has an amazing design, features a wonderful glass insert and comes in an elegant case, along with the Certificate of Authenticity. Limited mintage of only 50 pieces worldwide!
Prepare to be captivated by the exquisite beauty of the Tiffany Art Isfahan 5 Oz Gold Coin, a prestigious addition to the esteemed Tiffany series. In a historic first, CIT proudly presents this remarkable 5 oz gold release, offering collectors and enthusiasts a unique opportunity to own a piece of numismatic artistry unlike any other.
Immerse yourself in the architectural marvels of Naghsh-e Jahan Square, also known as Imam Square, in Isfahan, Iran. This UNESCO World Heritage site stands as a testament to Persian architecture and art, boasting one of the largest city center squares globally. The coin's highly detailed relief pays homage to the majestic Sheikh Lotfollah Mosque, an architectural masterpiece located on the east side of the square. Its grand arches and intricately designed tile work serve as a visual feast for all who behold it.
Integrating the artful Tiffany style glass into the design, this coin showcases the seamless fusion of beauty and craftsmanship. A pinnacle of the Tiffany Art series, this 5 oz gold coin exemplifies the pinnacle of numismatic artistry. With a highly limited mintage of only 50 pieces, this release holds immense rarity and desirability. Given the passionate following of the Tiffany series, we anticipate a swift sellout, making this monumental issue a true collector's gem.
Crafted from .9999 fine gold, this coin exemplifies the utmost in quality and purity. Its weighty 5 oz size and 50 mm diameter provide ample canvas for the intricate details to shine. As you hold this piece in your hands, you'll appreciate the expert craftsmanship and artistry that has gone into its creation.
With its striking proof finish and ultra high relief achieved through smartminting® technology, this Tiffany Art Isfahan 5 Oz Gold Coin is not only a precious investment but also a work of art that captures the essence of Persian architectural splendor. Secure your place in numismatic history by acquiring one of the limited 50 pieces available, and be part of an elite group of collectors who possess this exceptional treasure.
smartminting©
The smartminting© technology is a ground-breaking advancement in contemporary numismatics that permits an unparalleled level of ultra-high relief, and it establishes novel benchmarks in the coin industry.
This technology enables the production of standard weight coins with larger diameters, while maintaining high relief height.

It also allows for coins with greatly reduced weight to maintain standard relief heights and permits coins with only slightly increased weight to exhibit high reliefs.