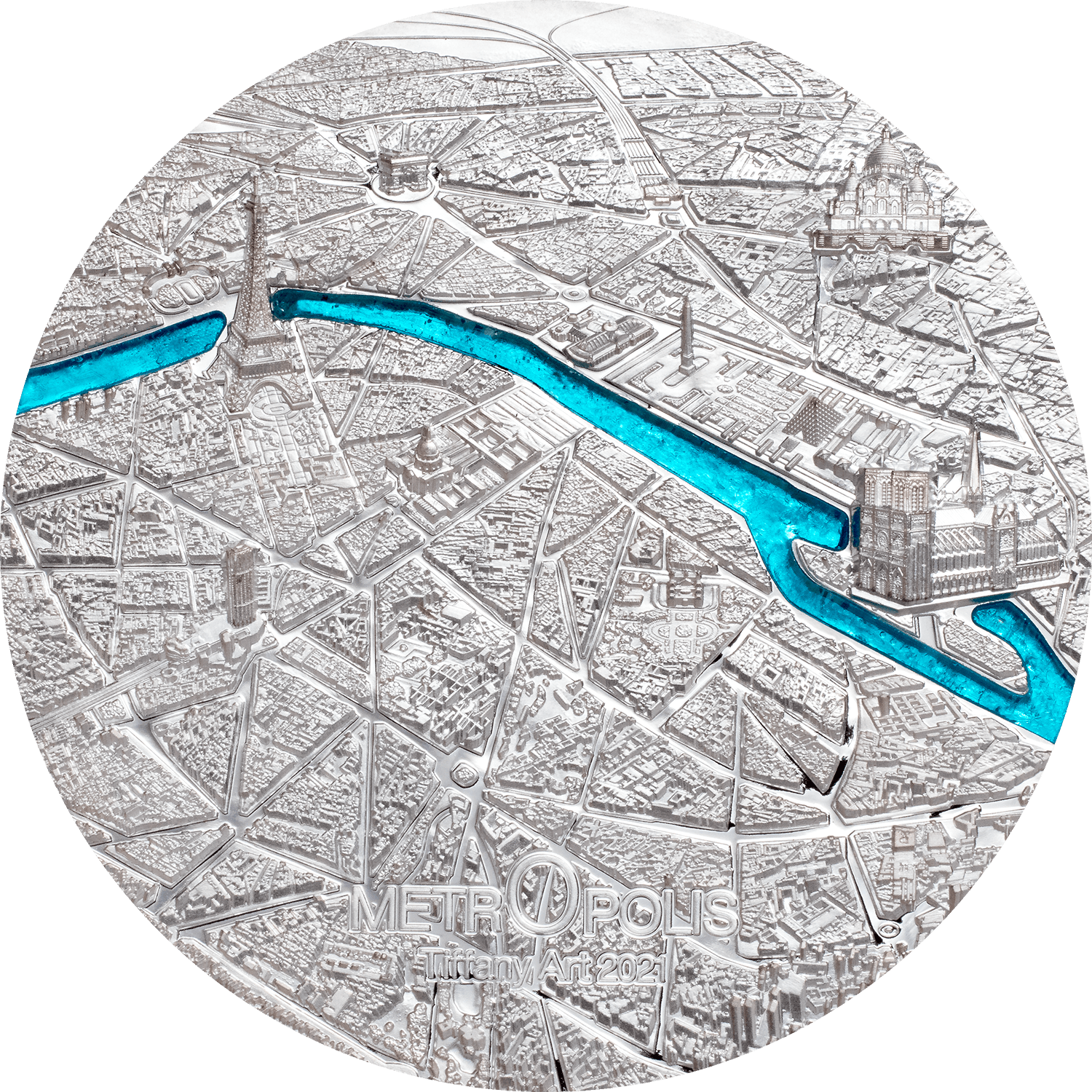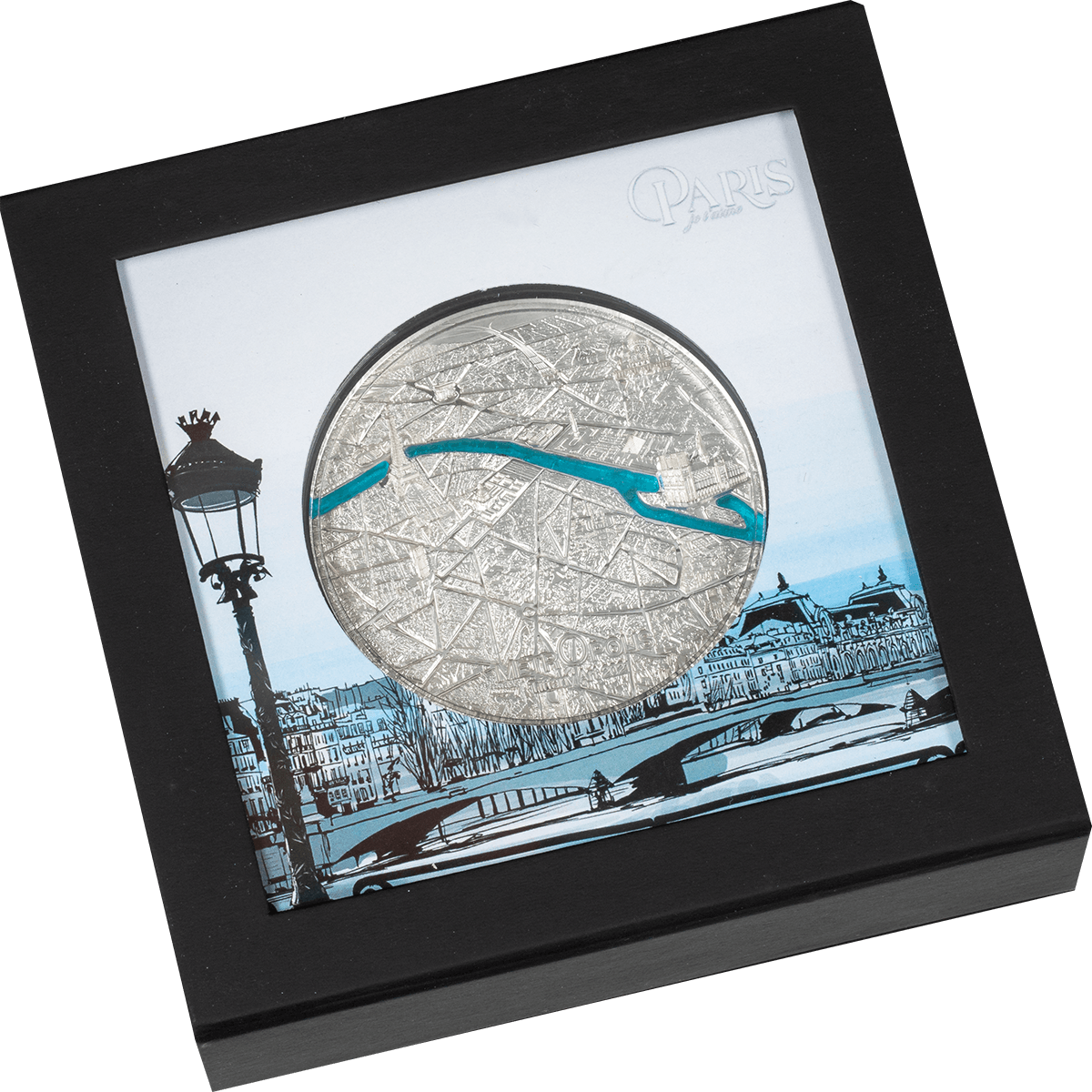 TIFFANY ART METROPOLIS Paris 3 Oz Silver Coin $20 Palau 2021
This wonderful 3 Oz Silver coin is part of the well-known "Tiffany Art" series and is dedicated to the amazing Paris. The coin features the Smartminting technology, has an amazing design with a special stained Glass insert and comes in an elegant case, along with the Certificate of Authenticity. Limited mintage to 999 pieces worldwide!
In stock
Experience the allure and grandeur of the City of Love with the Tiffany Art Metropolis Paris 3 oz Silver Coin. As part of the renowned Tiffany Art series, this coin represents a quantum leap forward in minting technology, showcasing the iconic landmarks and intricate details of the French capital.
From a bird's-eye view, the reverse of the coin captures the essence of Paris, featuring famous landmarks such as the Eiffel Tower, Notre Dame, and the Arc de Triomphe. The enhanced smartminting® technology brings these architectural marvels to life, immersing you in a highly detailed road network that mesmerizes the eye. The obverse side portrays the Pont Alexandre III, an opulent and ornate bridge celebrated as a French "monument historique." The inclusion of Tiffany Art glass, presented in a groundbreaking manner, represents the River Seine as it gracefully winds through the city, dividing the coin with its captivating turquoise hue.
The Metropolis Tiffany Art series debuts with two extraordinary editions. The first is a 3 oz silver coin, boasting a diameter of 55 mm and a proof quality finish that accentuates every intricate detail. Limited to only 999 pieces, this coin is a true collector's item. The second edition is a remarkable 120 mm diameter silver kilo coin, individually numbered and presented on a designer stand, making it a stunning display piece that commands attention. With a mintage of just 99, this kilo silver coin is an exclusive and highly sought-after treasure.
Immerse yourself in the romance and beauty of Paris with the Tiffany Art Metropolis Paris 3 oz Silver Coin. Its combination of meticulous craftsmanship, innovative minting technology, and limited mintage makes it a rare and precious addition to any collection. Whether you are a seasoned numismatist, an admirer of Parisian culture, or simply captivated by the elegance of the Tiffany Art series, this coin embodies the essence of Metropolis Paris – l'amour toujours.
smartminting©
The smartminting© technology is a ground-breaking advancement in contemporary numismatics that permits an unparalleled level of ultra-high relief, and it establishes novel benchmarks in the coin industry.
This technology enables the production of standard weight coins with larger diameters, while maintaining high relief height.

It also allows for coins with greatly reduced weight to maintain standard relief heights and permits coins with only slightly increased weight to exhibit high reliefs.