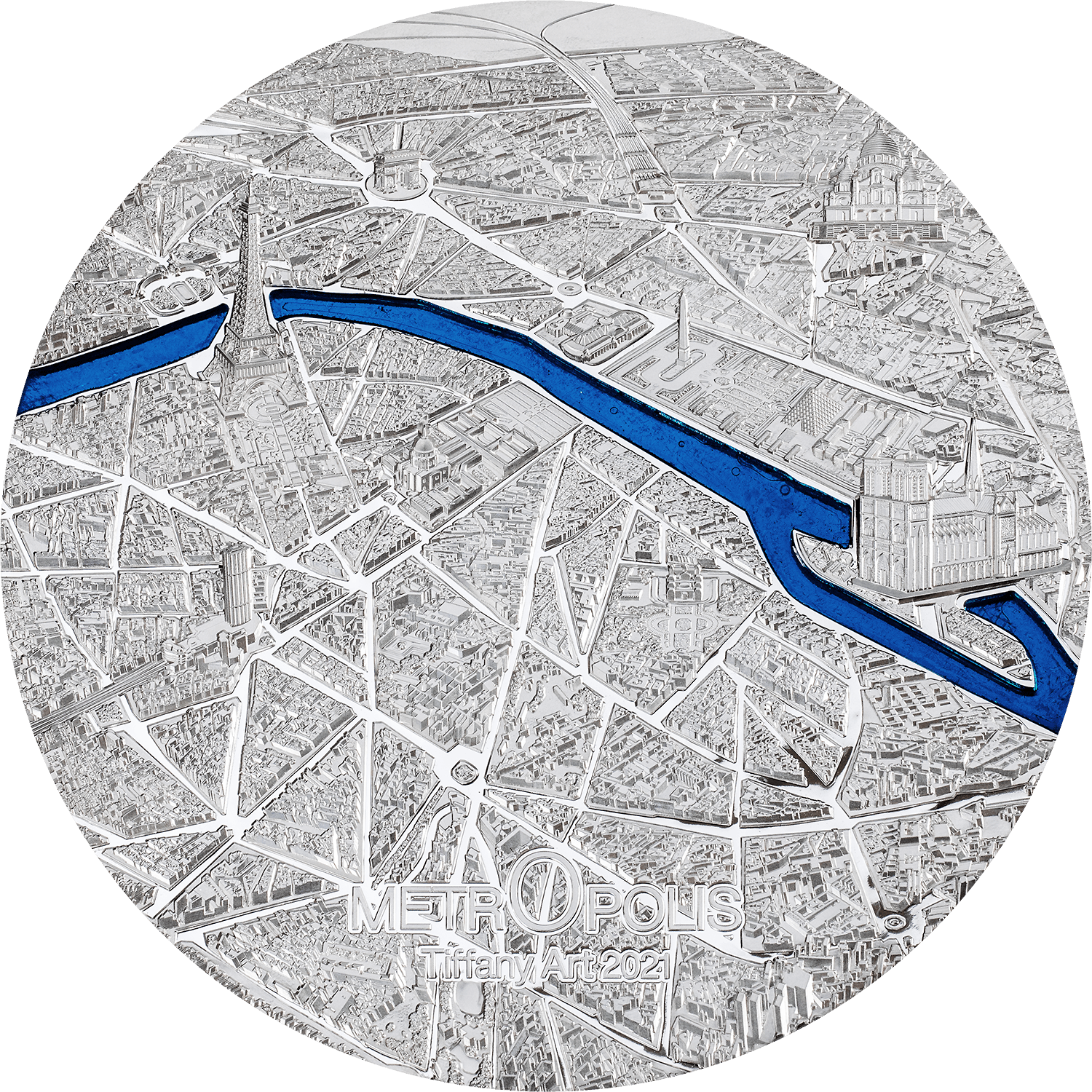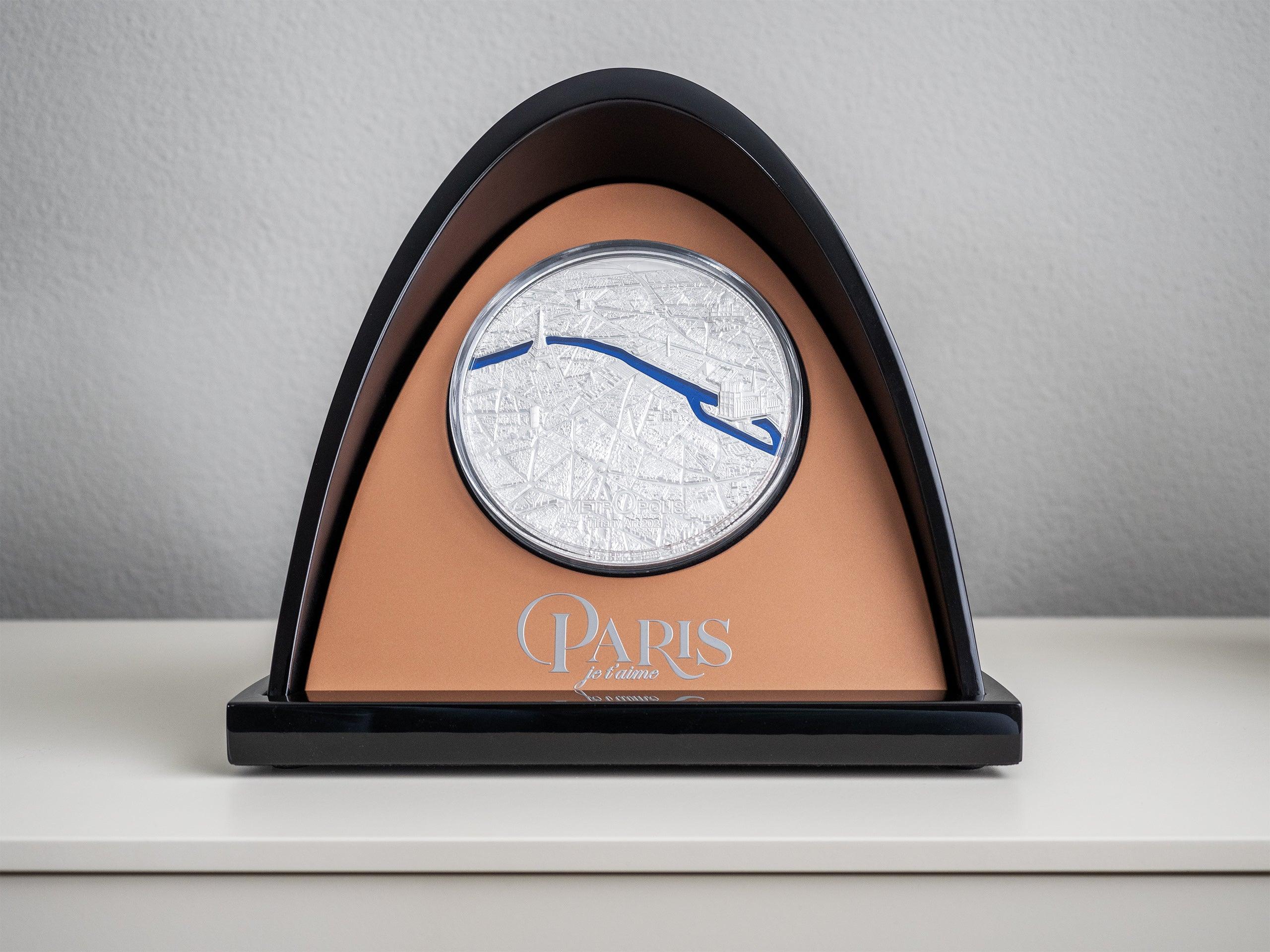 TIFFANY ART METROPOLIS Paris 1 Kg Silver Coin $50 Palau 2021
This wonderful 1 Kilo Silver coin is part of the well-known "Tiffany Art" series and is dedicated to the amazing Paris. The coin features the Smartminting technology, has an amazing design with a special stained Glass insert and comes in an elegant case, along with the Certificate of Authenticity. Limited mintage to 99 pieces worldwide.
The Tiffany Art Metropolis Paris 1 Kg Silver Coin is a beautiful tribute to the City of Love. From its bird's-eye view of the French capital, you can appreciate the exquisite detail of the huge road network, highlighted by the enhanced smartminting® technology. The reverse of the coin features selected buildings that have come to symbolize Paris, such as the Eiffel Tower, Notre Dame, and the Arc de Triomphe. With its extravagant bridges and prominent sculptures, the Pont Alexandre III is one of the most ornate bridges in Paris, and it is depicted on the obverse side of the coin.
The use of the Tiffany Art glass that the series is known for is done in a completely new way, as it represents the River Seine winding through the city. The colored glass appears to literally divide the coin in half, which is a ground-breaking achievement of numismatic technology. This 1 Kg Silver Coin is an impressive 120 mm diameter edition that has been individually numbered. The coin is presented on a designer stand that allows it to be an incredible eye-catching display piece.
This is the first in the Tiffany Art series to feature famous urban landscapes. The Metropolis series is a quantum leap forward for this award-winning series. Over the years, numerous advances in minting technology have allowed the series to elevate to new levels every year, and the Metropolis series takes it even further. The new series starts with two stunning specifications, a 3 oz silver, 55 mm diameter Proof, and the impressive 1 Kg silver coin.
The Metropolis Tiffany Art series is an excellent addition to any numismatist's collection. With only 99 coins minted, the 1 Kg silver coin is an extremely rare item that is highly sought after by collectors. The Tiffany Art series has been in existence for many years, and it has always been a crowd favorite due to its beautiful designs and intricate details. The Metropolis series continues the tradition of excellence, and it is sure to be a favorite among collectors for years to come.
smartminting©
The smartminting© technology is a ground-breaking advancement in contemporary numismatics that permits an unparalleled level of ultra-high relief, and it establishes novel benchmarks in the coin industry.
This technology enables the production of standard weight coins with larger diameters, while maintaining high relief height.

It also allows for coins with greatly reduced weight to maintain standard relief heights and permits coins with only slightly increased weight to exhibit high reliefs.