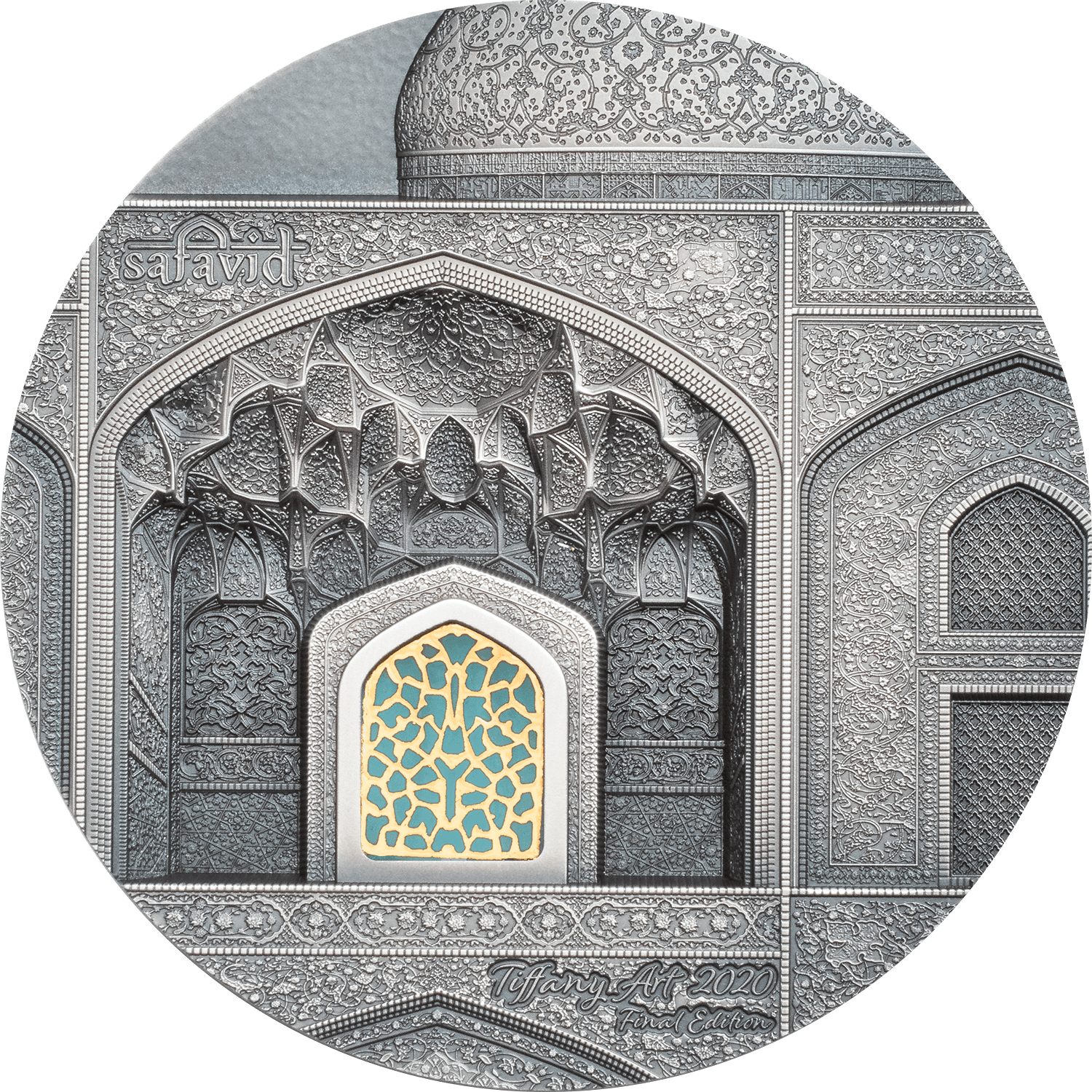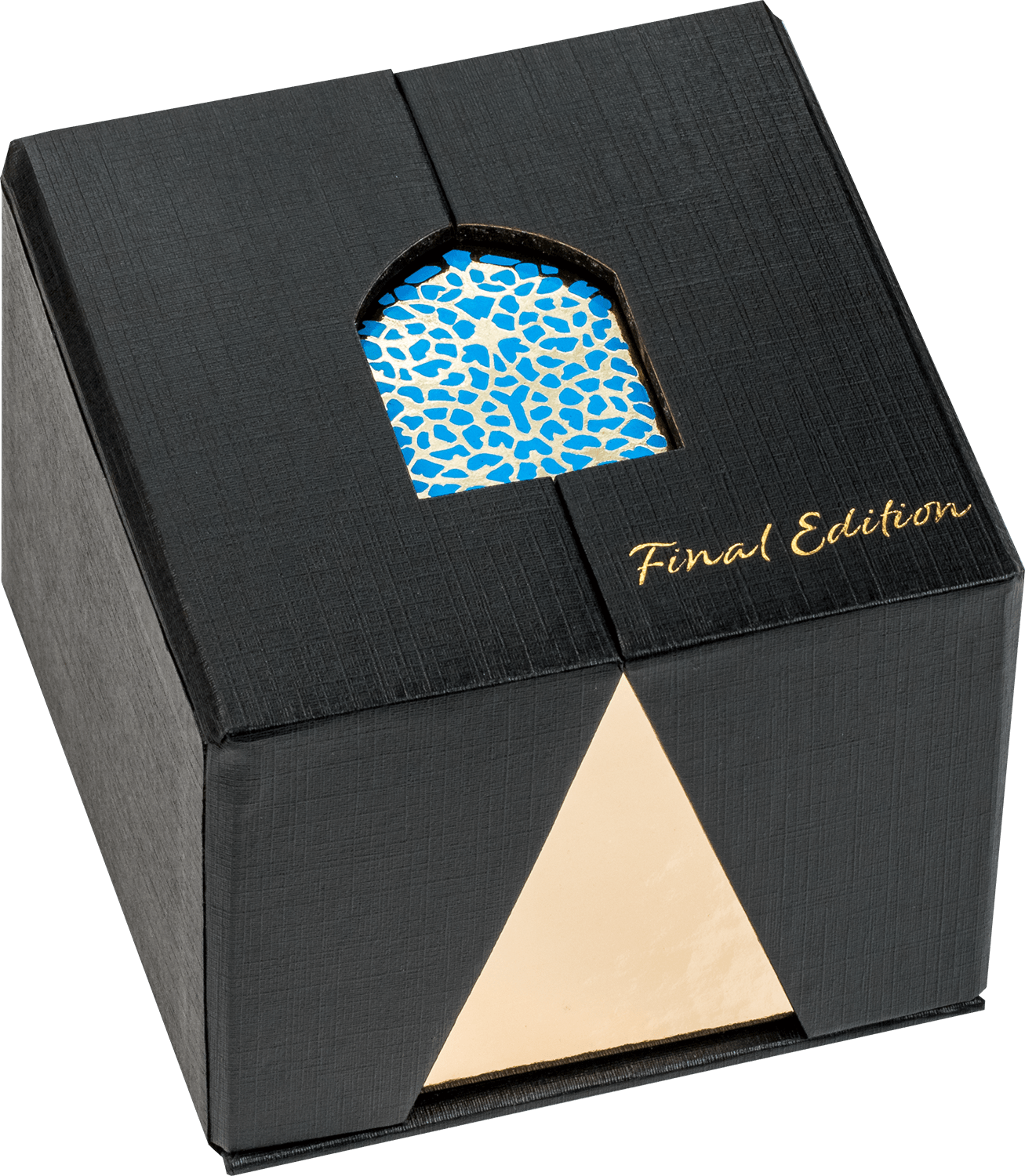 TIFFANY ART Safavid 2 oz Silver Coin $10 Palau 2020
This wonderful 2 Oz Silver coin is part of the well-known "Tiffany Art" series and is dedicated to the amazing Iranian architecture. In this edition – the Imam Square. The coin features the Smartminting technology, has an amazing design, features a wonderful glass insert and comes in an elegant case, along with the Certificate of Authenticity. Limited mintage of only 999 pieces worldwide!
Experience the grand finale of the acclaimed "Tiffany Art" series with the exquisite TIFFANY ART Safavid 2 oz Silver Coin. Released as the final 2 oz silver issue in this multi-year, award-winning series, this coin is a true collector's gem. Since its inception in 2004, the Tiffany Art series has captivated numismatic enthusiasts worldwide, and this release serves as a fitting conclusion to its legacy.
This remarkable coin pays homage to the architectural marvels of Naghsh-e Jahan Square in Isfahan, Iran. As a designated UNESCO World Heritage site, this square stands as a testament to Persian art, culture, and architecture. The coin's intricate relief showcases the awe-inspiring beauty of the Sheikh Lotfollah Mosque, which graces the eastern side of the square with its mesmerizing arches and intricate tilework.
Adding to the allure of the design, the artful integration of Tiffany-style glass elevates this coin to new artistic heights. The skilled application of Tiffany glass brings a vibrant and captivating element to the coin's design, enhancing its visual appeal and artistic depth. With a limited mintage of only 999 pieces, this release is expected to follow the footsteps of its predecessors and sell out rapidly, further solidifying its status as a sought-after collectible.
Crafted from .999 fine silver, this 2 oz coin boasts a diameter of 50 mm, allowing for the intricate details to come to life in stunning relief. The antique finish adds a touch of sophistication, accentuating the fine details and lending the coin an air of timeless elegance. Through the employment of smartminting® technology, this coin achieves ultra-high relief, further enhancing the visual impact and intricate artistry of the Safavid design.
As the final 2 oz silver issue in the Tiffany Art series, the TIFFANY ART Safavid 2 oz Silver Coin represents the culmination of years of numismatic excellence. Its combination of historical significance, impeccable craftsmanship, and limited mintage make it a coveted addition to any collection. Secure your piece of this numismatic legacy and celebrate the beauty of Persian art and architecture with this exceptional coin.

smartminting©
The smartminting© technology is a ground-breaking advancement in contemporary numismatics that permits an unparalleled level of ultra-high relief, and it establishes novel benchmarks in the coin industry.
This technology enables the production of standard weight coins with larger diameters, while maintaining high relief height.

It also allows for coins with greatly reduced weight to maintain standard relief heights and permits coins with only slightly increased weight to exhibit high reliefs.