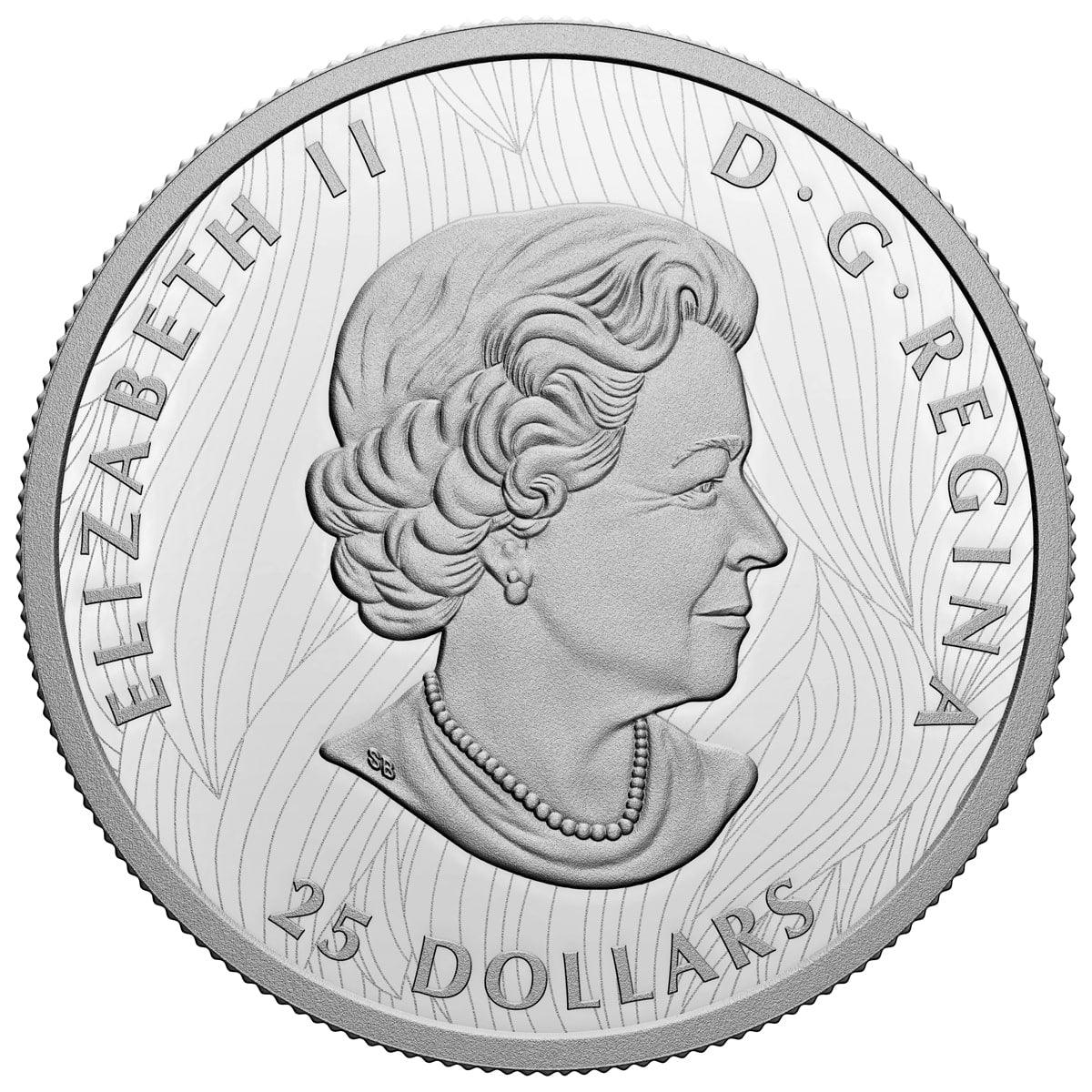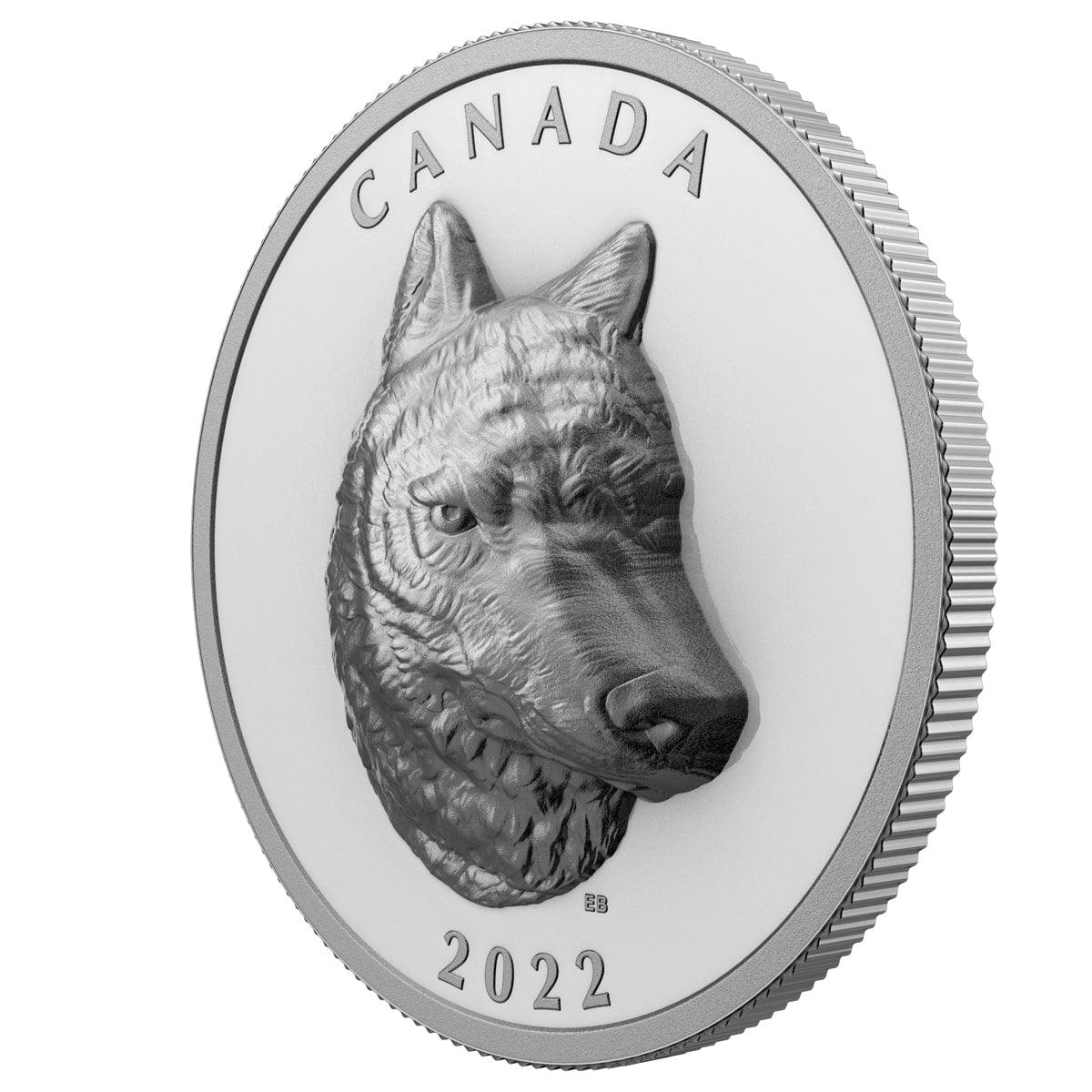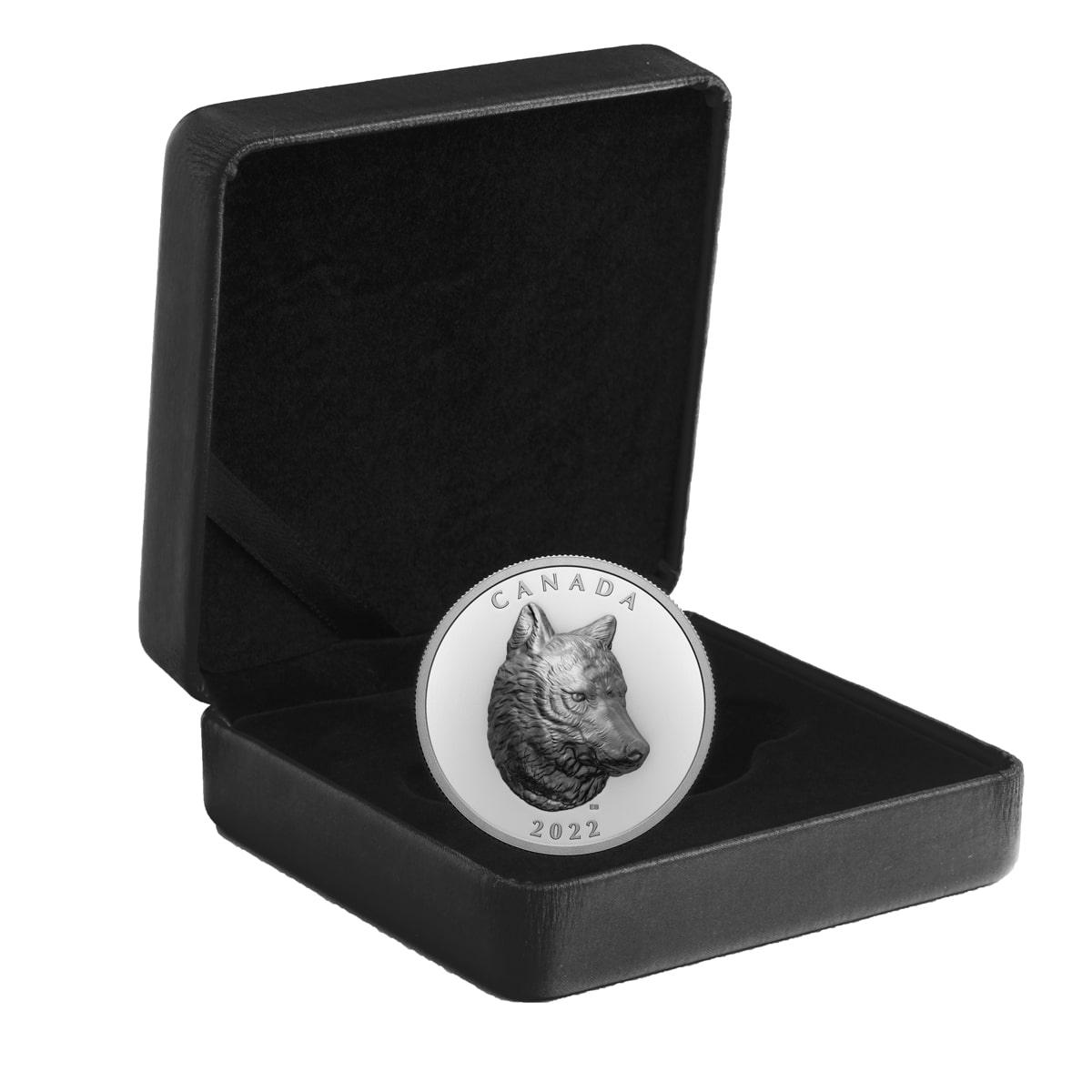 TIMBER WOLF Silver Coin $25 Canada 2022
This beautiful Silver coin features a wonderful realistic wildlife animal: the Wolf. The coin has an Extraordinarily High Relief, has a Proof quality and comes in a wooden case, along with the Certificate of Authenticity. Limited mintage to 5000 pieces worldwide!
In stock
Experience the majesty of the timber wolf with the Timber Wolf Silver Coin, the final piece in a remarkable series that has redefined the art of coinage. This 99.99% pure silver coin showcases the timber wolf in Extraordinarily High Relief (EHR), elevating its features to new heights of realism and awe. The meticulously sculpted portrait brings the wolf's intelligent eyes and sharp ears to life, creating a sense of reverence and admiration.
As the third and final coin in the EHR portrait series, this piece is a fitting culmination of the collection. Like its predecessors, the Proud Bald Eagle and Bold Bison coins, this coin showcases the remarkable craftsmanship of EHR engraving. The relief of the timber wolf rises over 6 mm from the mirror-like surface of the coin, capturing the strength and power of this iconic predator in breathtaking detail.
Crafted in 99.99% pure silver, this coin is not only a stunning work of art but also a symbol of enduring value. Its proof finish enhances the engraved details, casting subtle shadows that add depth and realism to the timber wolf's portrait. The brilliant field reflects light, creating a mesmerizing play of light and shadow that further accentuates the intricate textures.
With a limited mintage of only 5,000 coins worldwide, the Timber Wolf Silver Coin is a highly sought-after collector's item. Previous EHR coins have sold out quickly, and this final piece is sure to be in high demand. Each coin comes with a serialized certificate from the Royal Canadian Mint, guaranteeing its authenticity and collectible status.
The timber wolf, also known as the grey wolf, is an iconic symbol of Canada's diverse wildlife. While the name "timber wolf" is commonly used to refer to wolves inhabiting forested areas, they are actually the same species as grey wolves (Canis lupus) found in various habitats across Canada. From forests to grasslands and even tundra, these wide-ranging creatures captivate our imagination with their untamed spirit and adaptability.
Celebrate the enduring beauty and strength of the timber wolf with the Timber Wolf Silver Coin. Its extraordinary relief, impeccable craftsmanship, and limited availability make it a true masterpiece and a cherished addition to any collection. Order yours today to own a piece of nature's splendor and the legacy of this remarkable coin series.