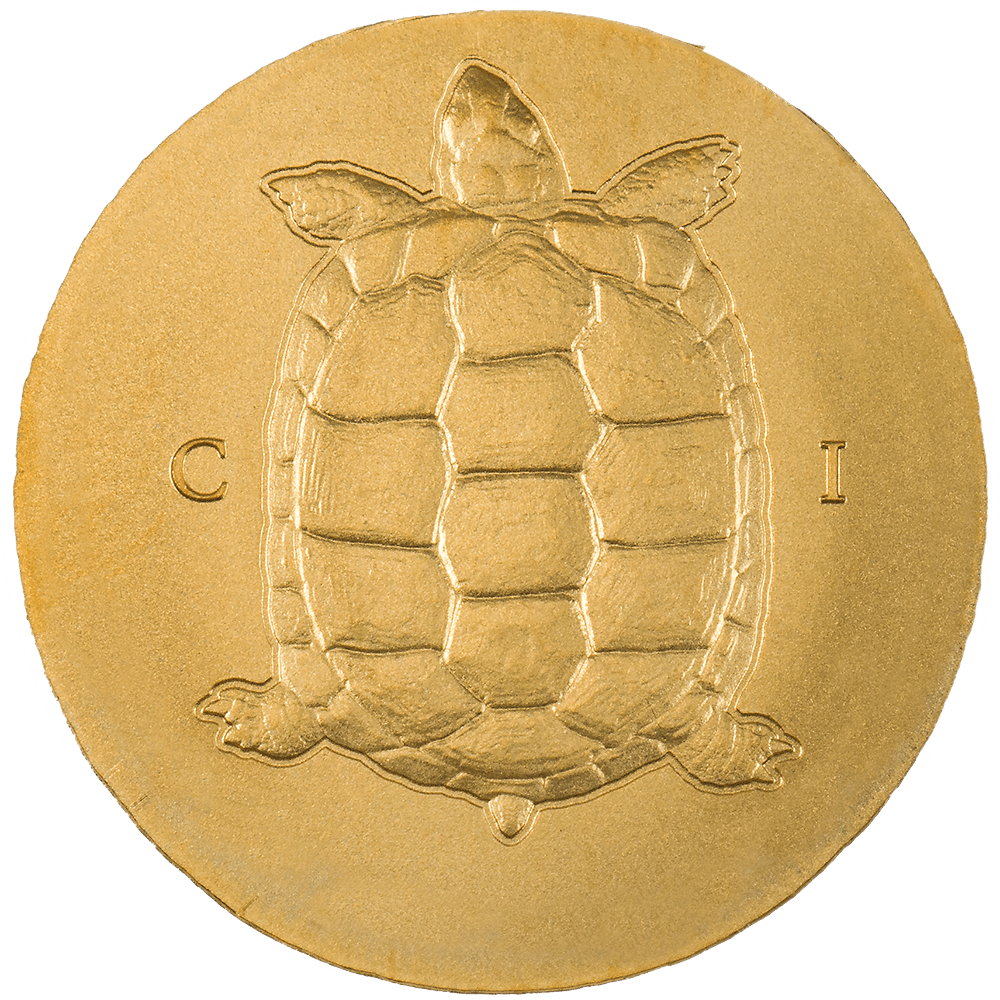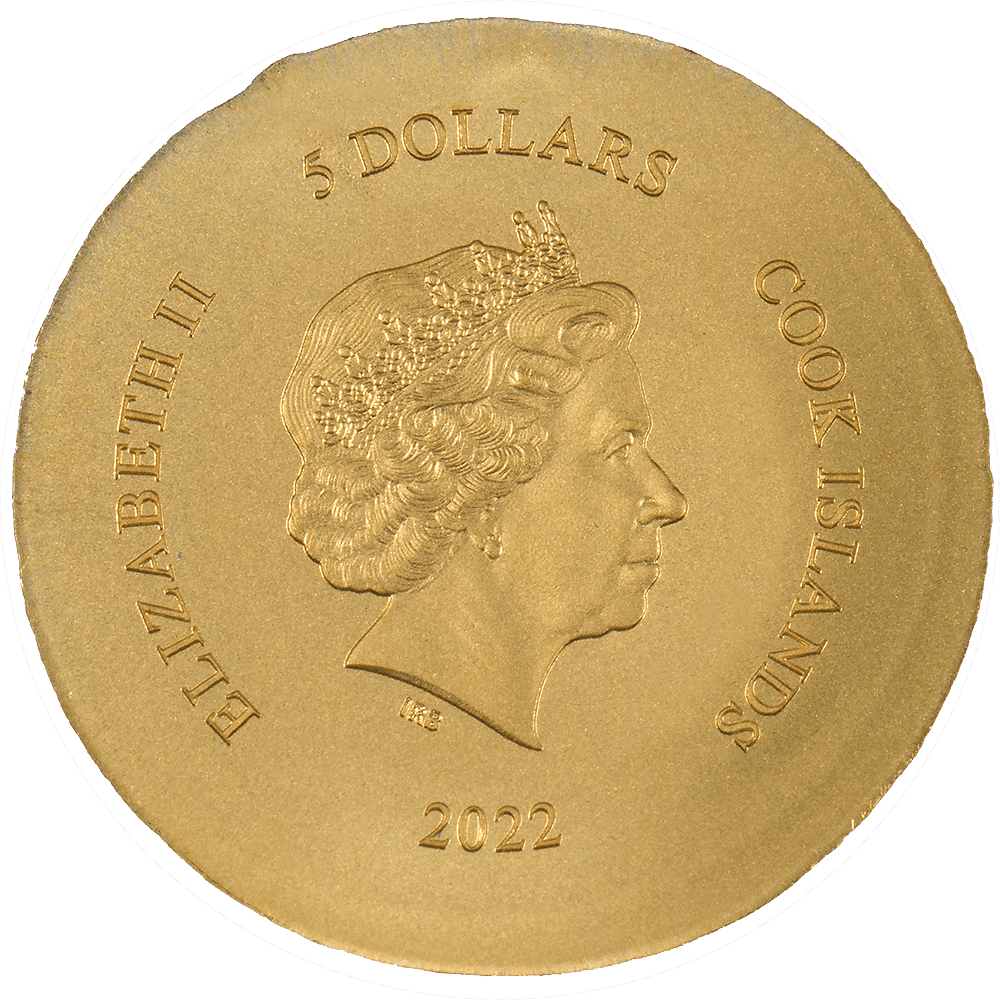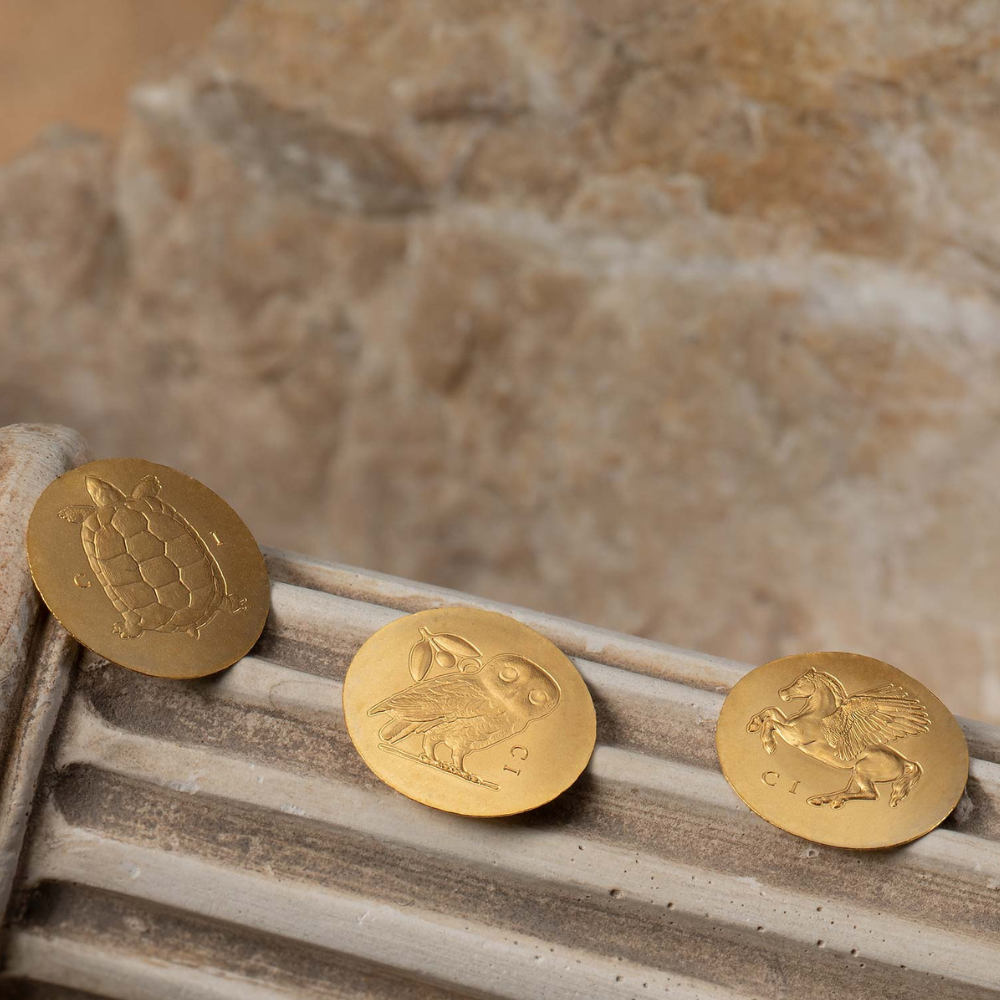 TORTOISE Numismatic Icons Gold Coin $5 Cook Islands 2022
This beautiful Gold coin is part of the "Numismatic Icons" dedicated to the most popular ancient coins. The coin has Silk Finish, features a beautiful Relief and comes in a capsule, along with the Certificate of Authenticity. Limited mintage of 5000 pieces worldwide!
In stock

Embark on a journey through time and numismatic history with the "TORTOISE Numismatic Icons Gold Coin," a tribute to the ancient symbols that have left an indelible mark on the world of coins. Building upon the resounding success of the silver editions, this release introduces the gilded gold versions of the Athenian Owl and the Tortoise, two iconic representations that have shaped the legacy of ancient Greek coinage.

The Athenian Owl, a celebrated emblem associated with Athena, the goddess of wisdom, stands as a testament to the enduring power of classical imagery. Depicted perching on her hand in archaic artworks, the owl became an unmistakable symbol of Athens and its cultural prowess. The owl's presence on the Athenian tetradrachms, dating back to the 5th century BC, established it as an emblem of wisdom and intellectual prowess, echoing through the ages.

The Tortoise, another ancient emblem, finds its way onto these gold coins as a homage to the island of Aegina, where the original turtle coins were struck. These ancient coins, valued for their historical significance, have become rare treasures in today's numismatic landscape. Now, the "TORTOISE Numismatic Icons Gold Coin" preserves this ancient imagery in a modern form, paying homage to the ancient Greek monetary traditions.

Crafted with meticulous attention to detail, these half-gram gold coins feature a silk finish that accentuates the intricate elements of the designs. With a diameter of approximately 12 mm, these coins are a testament to the artistry and precision of modern coin minting techniques. Limited to a mintage of 5,000, each coin embodies the spirit of ancient Greece while offering collectors and enthusiasts a tangible connection to the past.

As you hold the "TORTOISE Numismatic Icons Gold Coin" in your hand, you're not just holding a piece of precious metal; you're holding a piece of history. Whether you're a seasoned numismatist or a lover of ancient lore, these coins bridge the gap between antiquity and the contemporary world, encapsulating the timeless significance of these symbols in a modern collectible form.