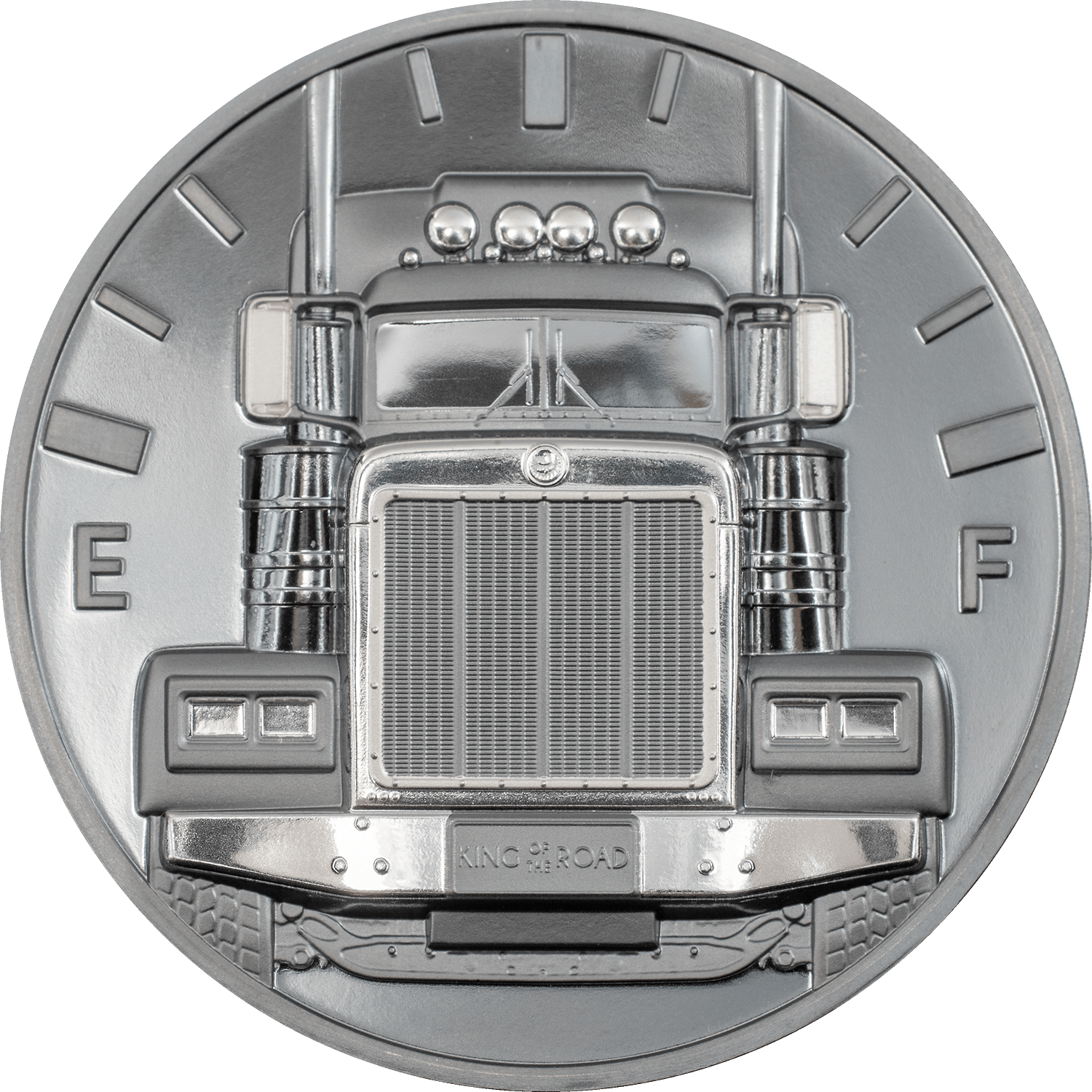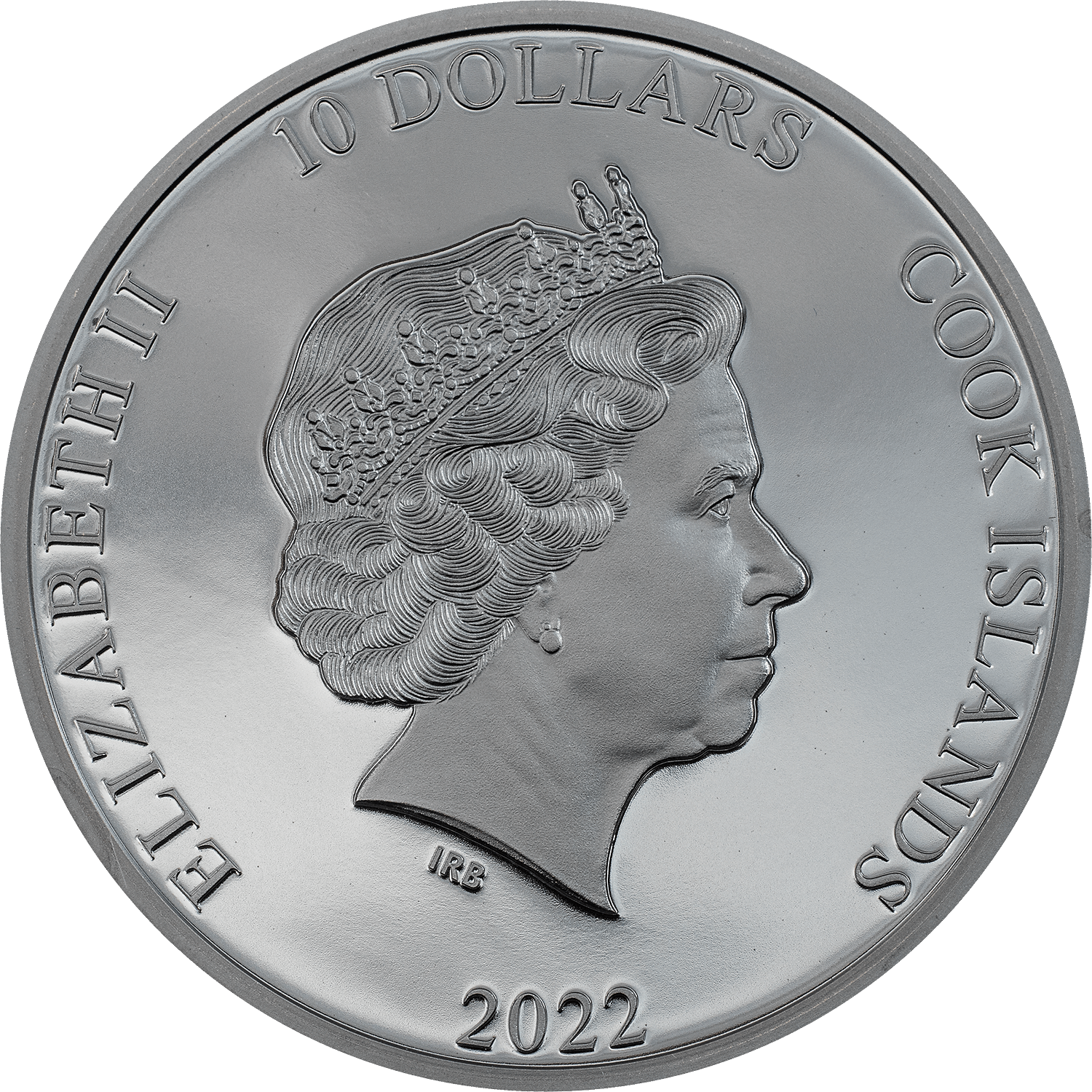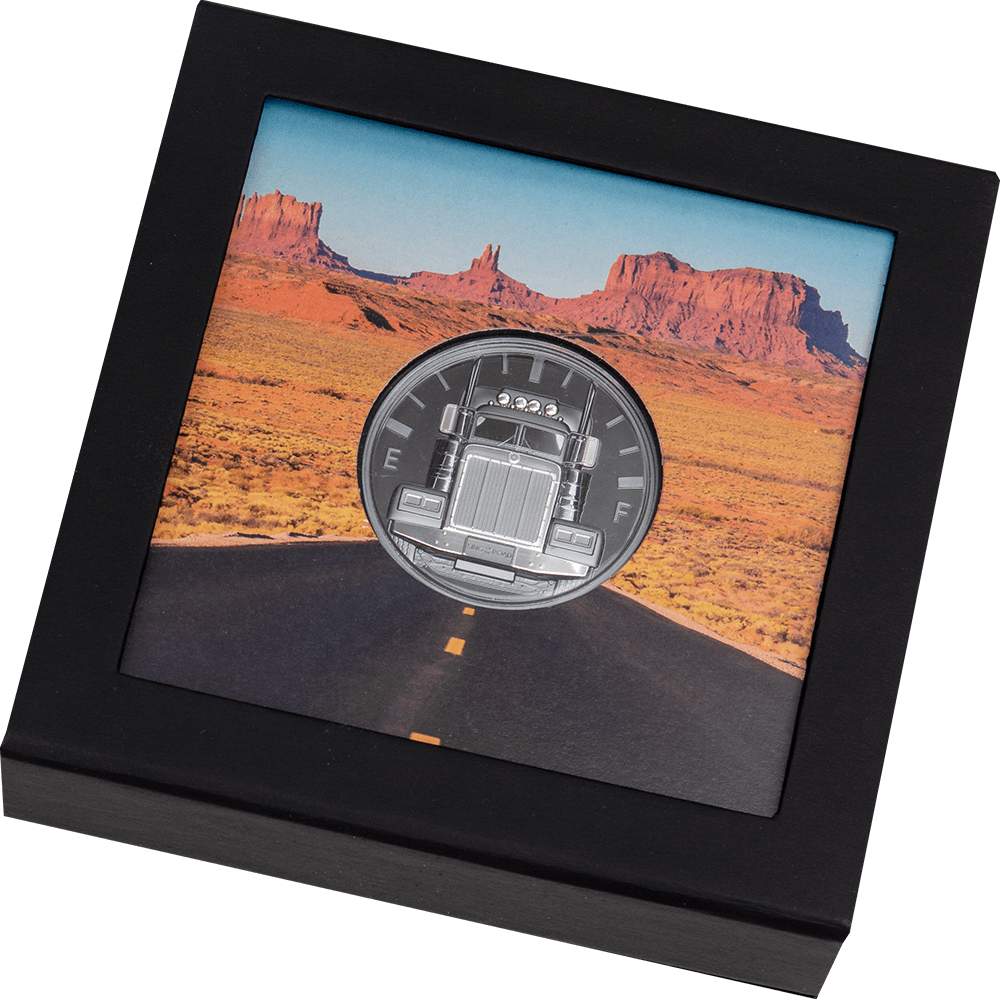 TRUCK King of the Road 2 Oz Silver Coin $10 Cook Islands 2022
This incredible 2 Oz Silver coin is dedicated to a the most iconic vehicle on the road, with a very original and distinctive design – the Truck. The coin features a perfect design thanks to the Smartminting technology, has a Black Proof quality with an Ultra High Relief and comes in a case, along with the Certificate of Authenticity. Limited mintage of only 999 pieces worldwide!
Rev up your collection with the TRUCK King of the Road 2 Oz Silver Coin, the fourth edition of our highly acclaimed "The Journey" collection. This coin pays homage to the iconic 18-wheeler, which has become a symbol of power and resilience in our daily lives. In a world where supply chains have faced challenges, these trucks and their drivers have emerged as heroes, keeping the wheels of commerce turning. From movies like Steven Spielberg's "Duel" to classics like "Smokey and the Bandit," trucks have captivated our imaginations and earned their place as cultural icons.
This stunning 2 oz silver proof showcases the majestic presence of the King of the Road. The coin features four distinct finishes that highlight its intricate design. From the elegant proof finish to the striking black silk elements and frosted areas, every detail is meticulously crafted. The overall black proof appearance adds an air of sophistication and uniqueness to this exceptional coin. With a limited mintage of only 999 pieces, this coin is as exclusive as it is extraordinary. A smaller gold coin with the same theme is also available, featuring the truck's shape on a 13.92 mm diameter surface and weighing 0.5 grams.
Crafted using the enhanced smartminting® technology, this coin showcases the truck's form with impeccable detail and depth, truly capturing its essence as the King of the Road. Measuring 38.61 mm in size and containing 2 oz of .999 fine silver, this coin is a substantial addition to any collection. Whether you're a truck enthusiast, a fan of the open road, or simply appreciate the craftsmanship and artistry of coins, the TRUCK King of the Road 2 Oz Silver Coin is a must-have piece that embodies the spirit of freedom, power, and adventure.
Add this remarkable coin to your collection and proudly display the symbol of the open road, reminding yourself that with determination and resilience, you too can be the King of the Road.
smartminting©
The smartminting© technology is a ground-breaking advancement in contemporary numismatics that permits an unparalleled level of ultra-high relief, and it establishes novel benchmarks in the coin industry.
This technology enables the production of standard weight coins with larger diameters, while maintaining high relief height.

It also allows for coins with greatly reduced weight to maintain standard relief heights and permits coins with only slightly increased weight to exhibit high reliefs.