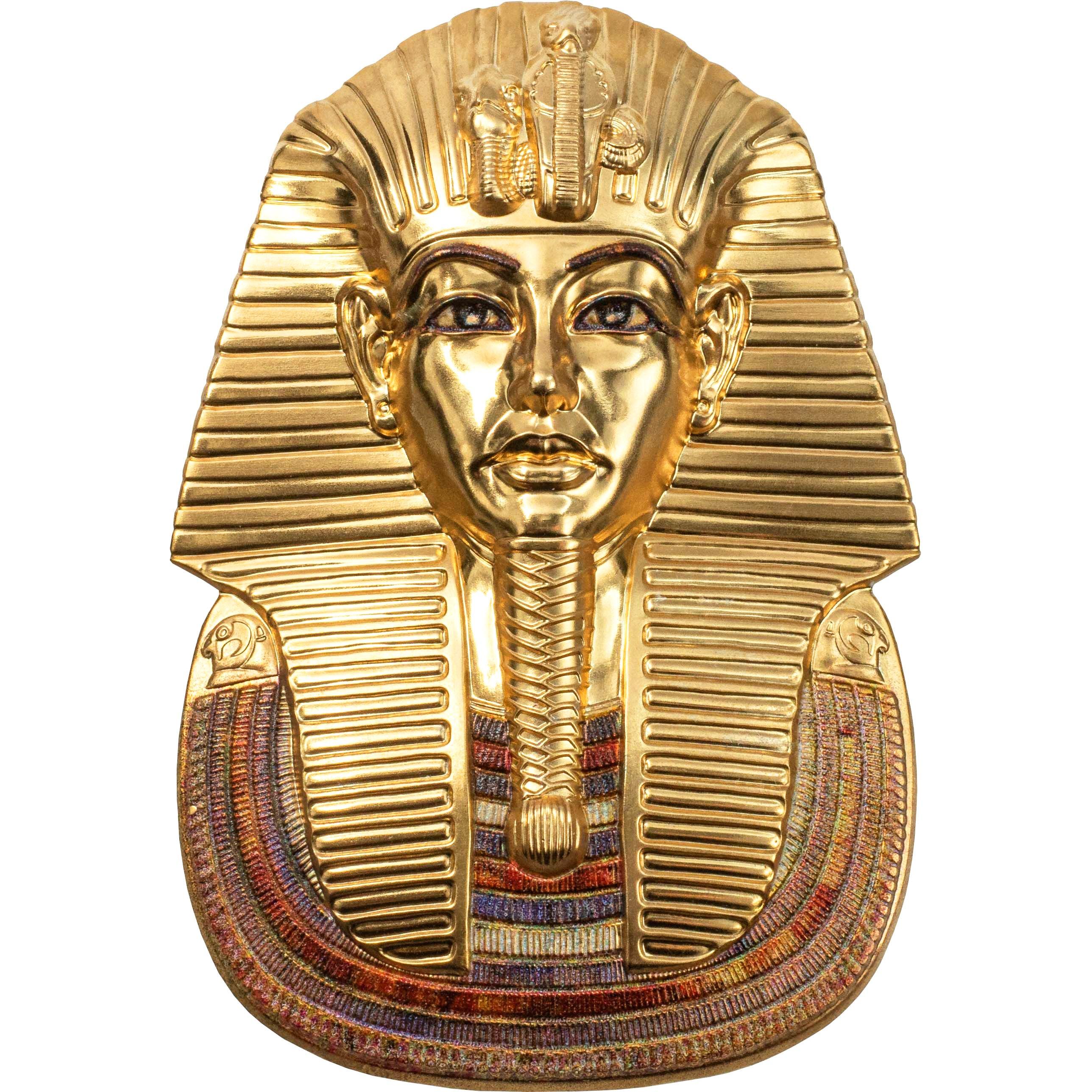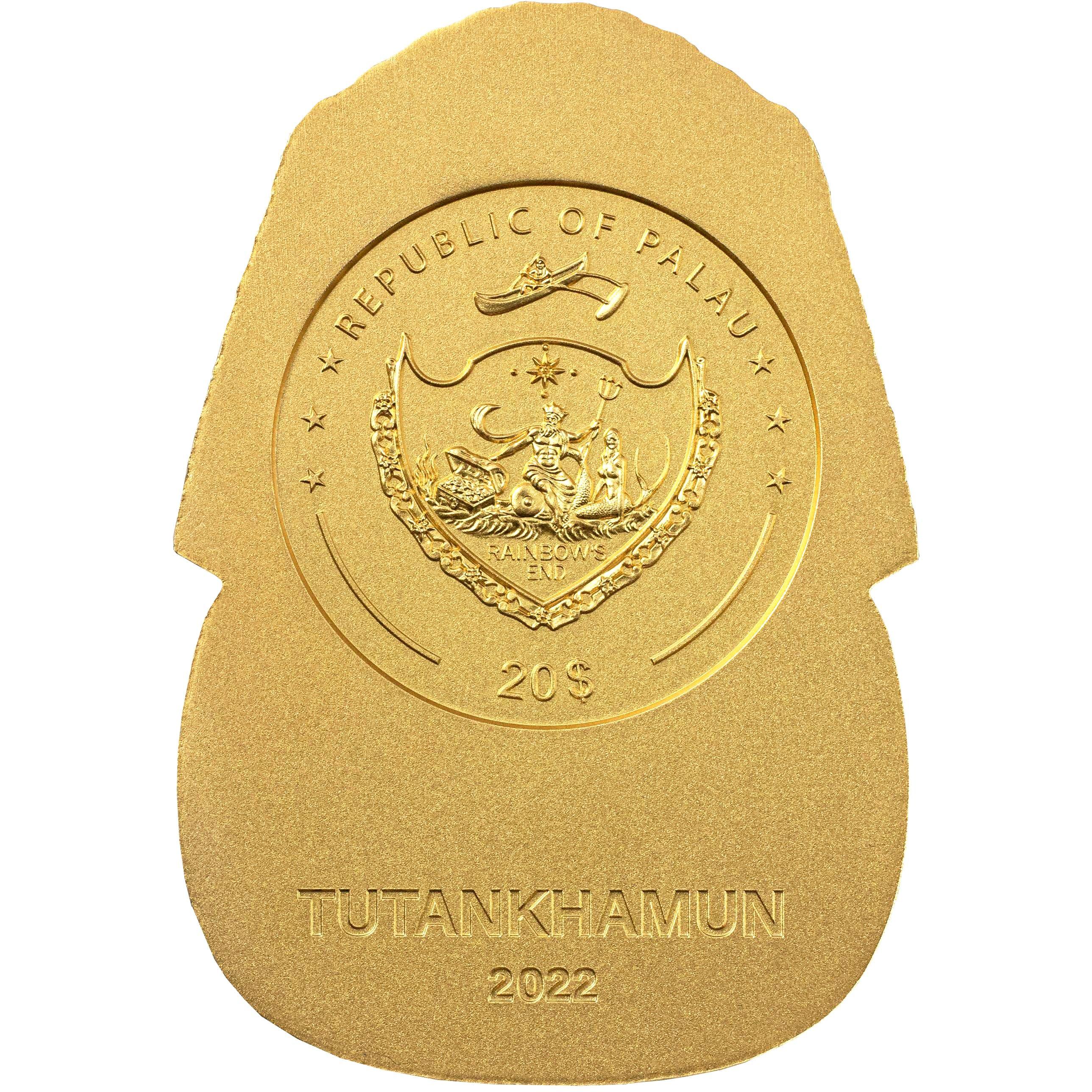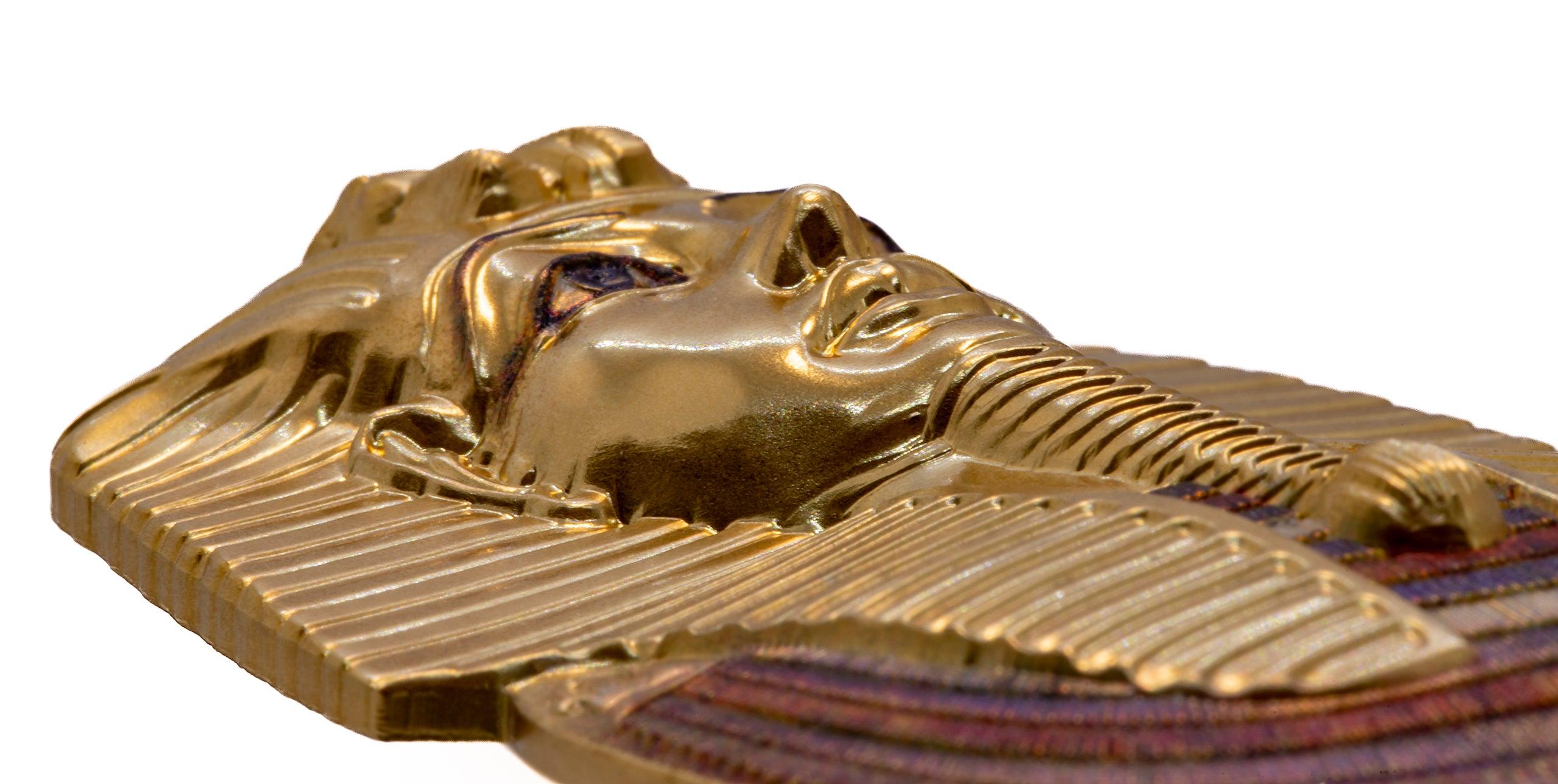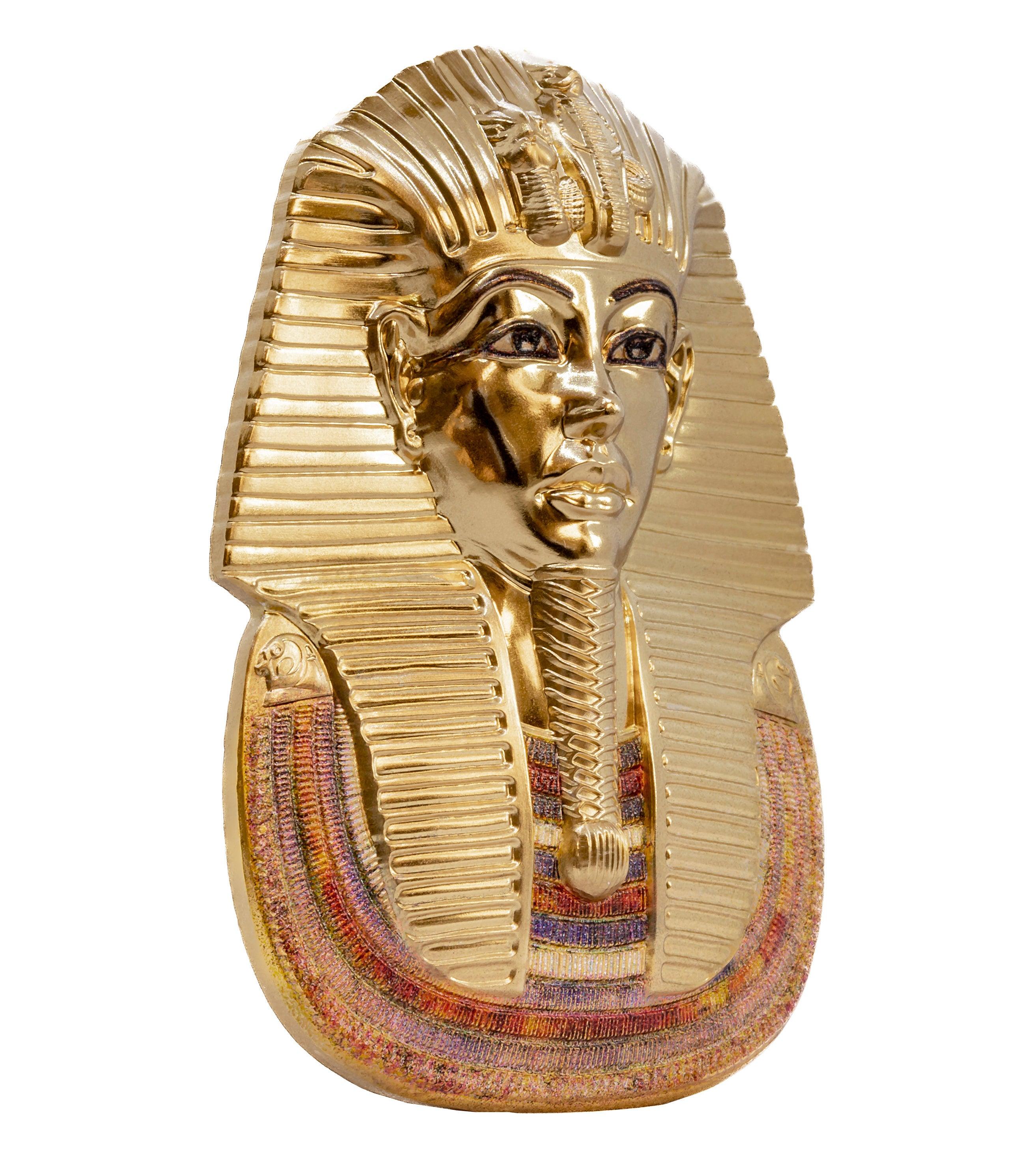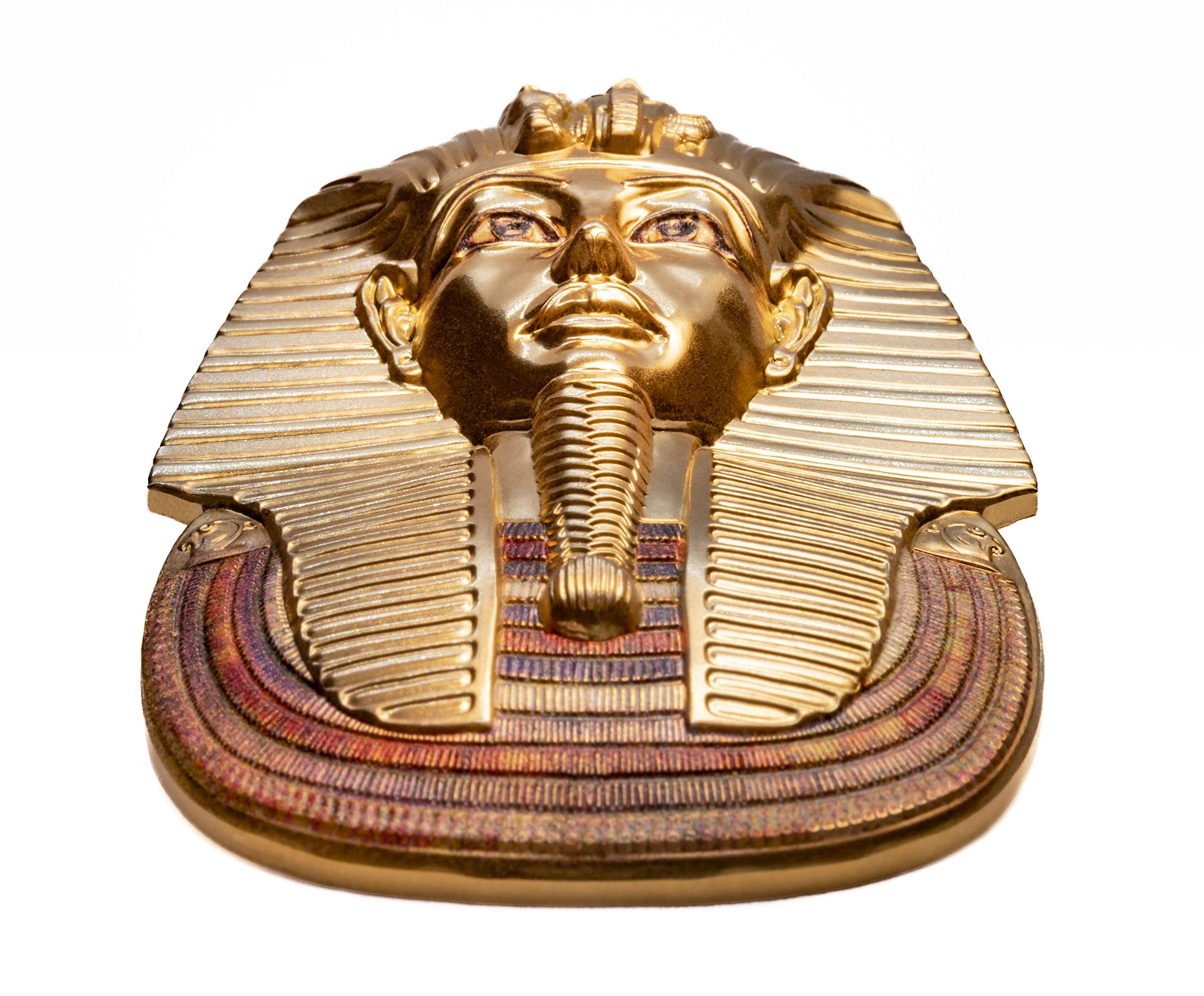 TUTANKHAMUN'S MASK Egyptian Art Shaped 3 Oz Silver Coin $20 Palau 2022
This incredible 3 Oz Silver celebrates the 100th Anniversary of Tutankhamun's Tomb discovery. The coin is fully gilded, has selective coloration and, thanks to Smartminting© technology, features a wonderful shape. It comes in a beautiful box with the Certificate of Authenticity. Limited mintage of only 222 pieces worldwide!
If you're a fan of ancient Egyptian art, you won't want to miss the TUTANKHAMUN'S MASK Egyptian Art Shaped 3 Oz Silver Coin. This stunning coin is the fourth issue in the 'Egyptian Art 3D' series and is the result of advanced Smartminting©️ technology, which makes it possible to mint the mask in its true shape. Fully gilded and partially colored in original colors, this coin is a true work of art that captures the essence of ancient Egyptian culture and mythology.
Tutankhamun's mask is one of the most iconic artifacts from ancient Egypt. The mask was discovered in 1925 in the Valley of the Kings, where Tutankhamun was buried. The mask is made of gold and paint and served as a death mask for the young Pharaoh. Tutankhamun was the last Pharaoh of the 18th Dynasty and took the throne at just eight or nine years old. He is known for restoring the Ancient Egyptian religion, which had been dissolved by his father. Despite his accomplishments, Tutankhamun was severely disabled and is believed to have suffered from a variety of medical conditions.
This coin is a must-have for any collection focused on Egyptian art and mythology. With a limited mintage of just 222 pieces worldwide, it's a rare and unique addition to any collection. The coin comes in a beautiful box with a Certificate of Authenticity, making it the perfect gift for any art lover or ancient history enthusiast. Don't miss your chance to own this stunning piece of ancient Egyptian art in coin form.