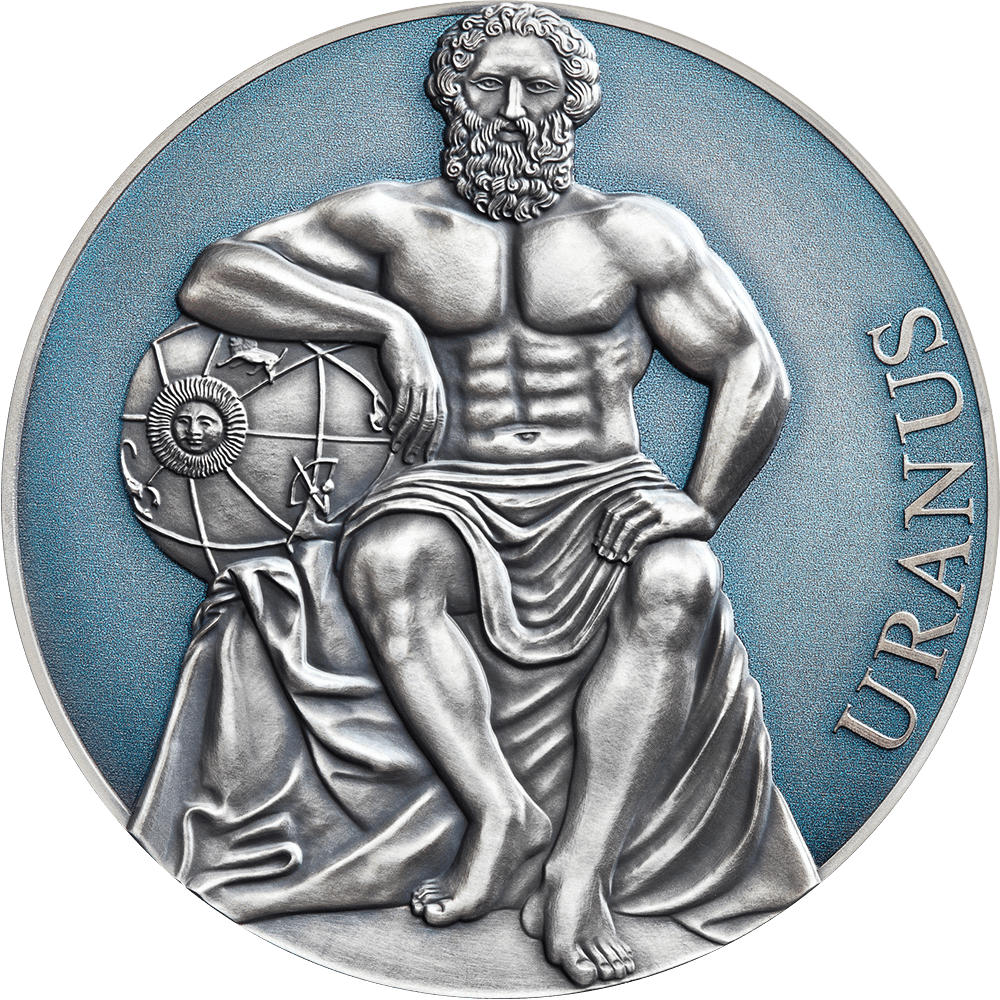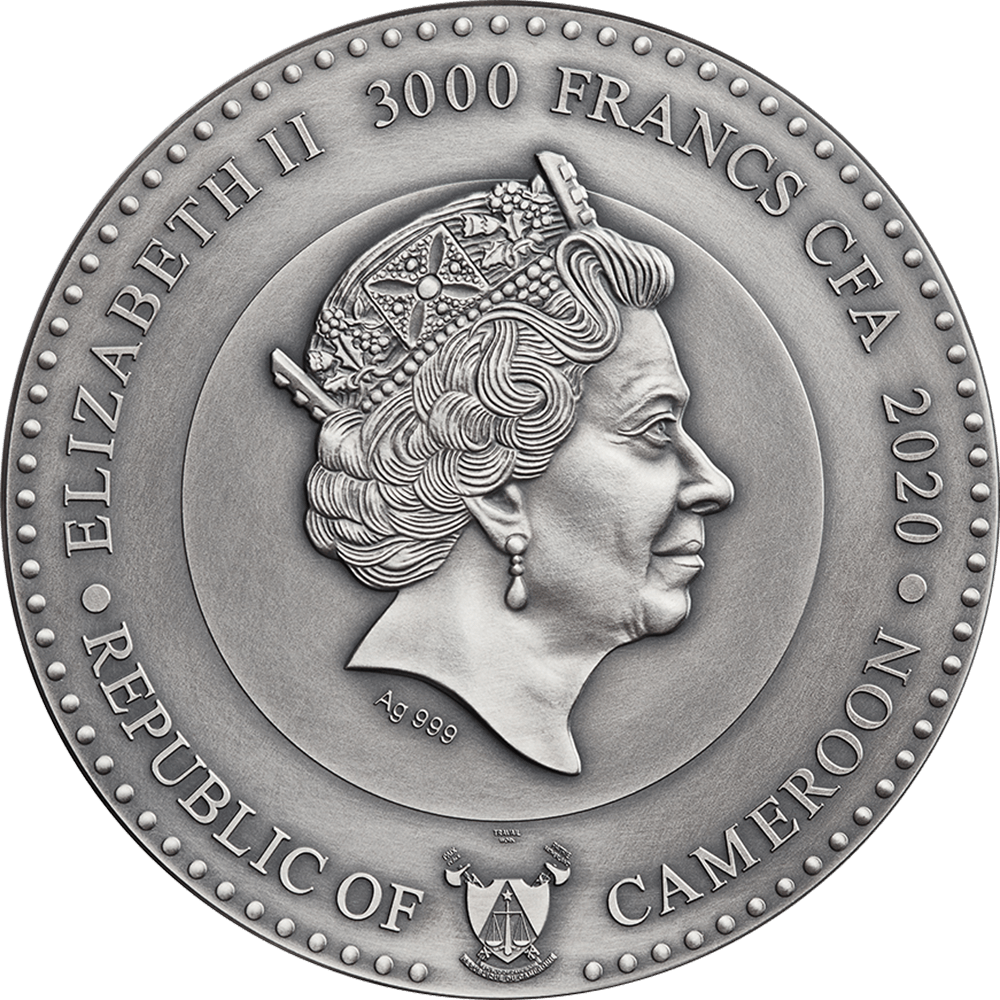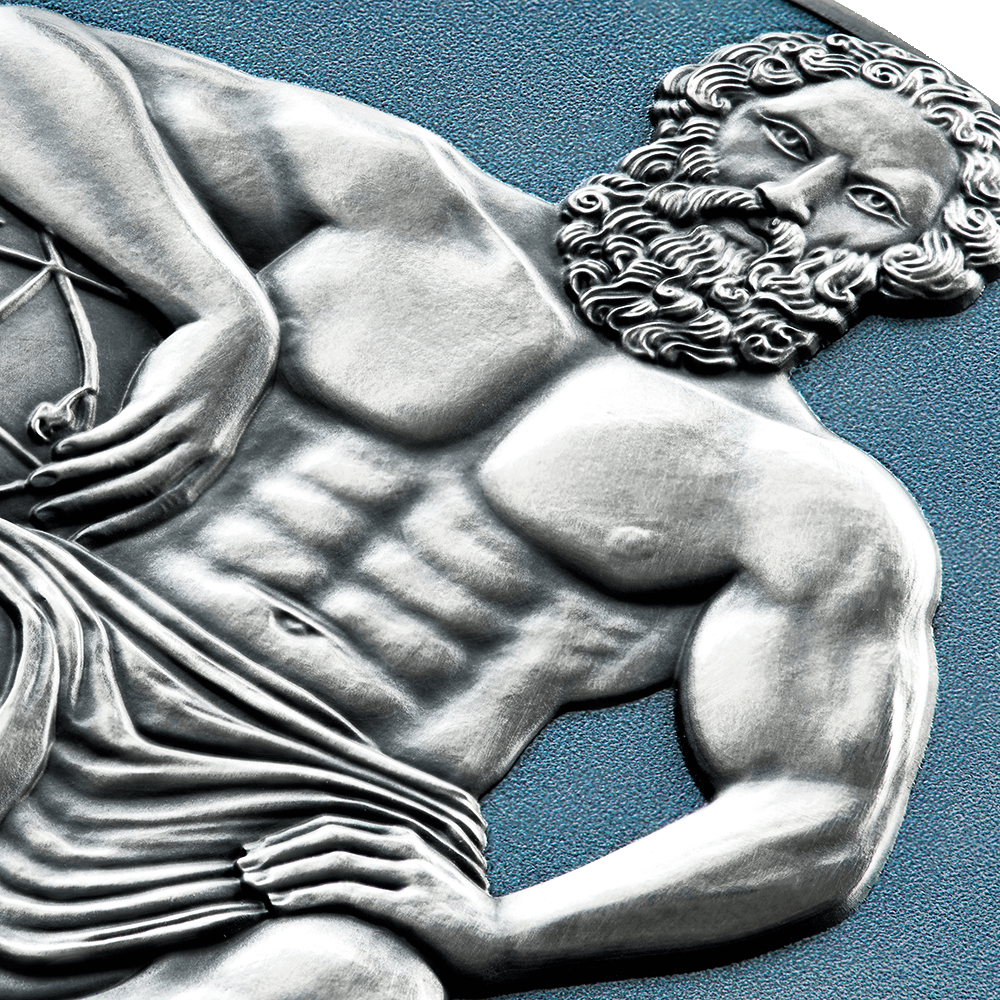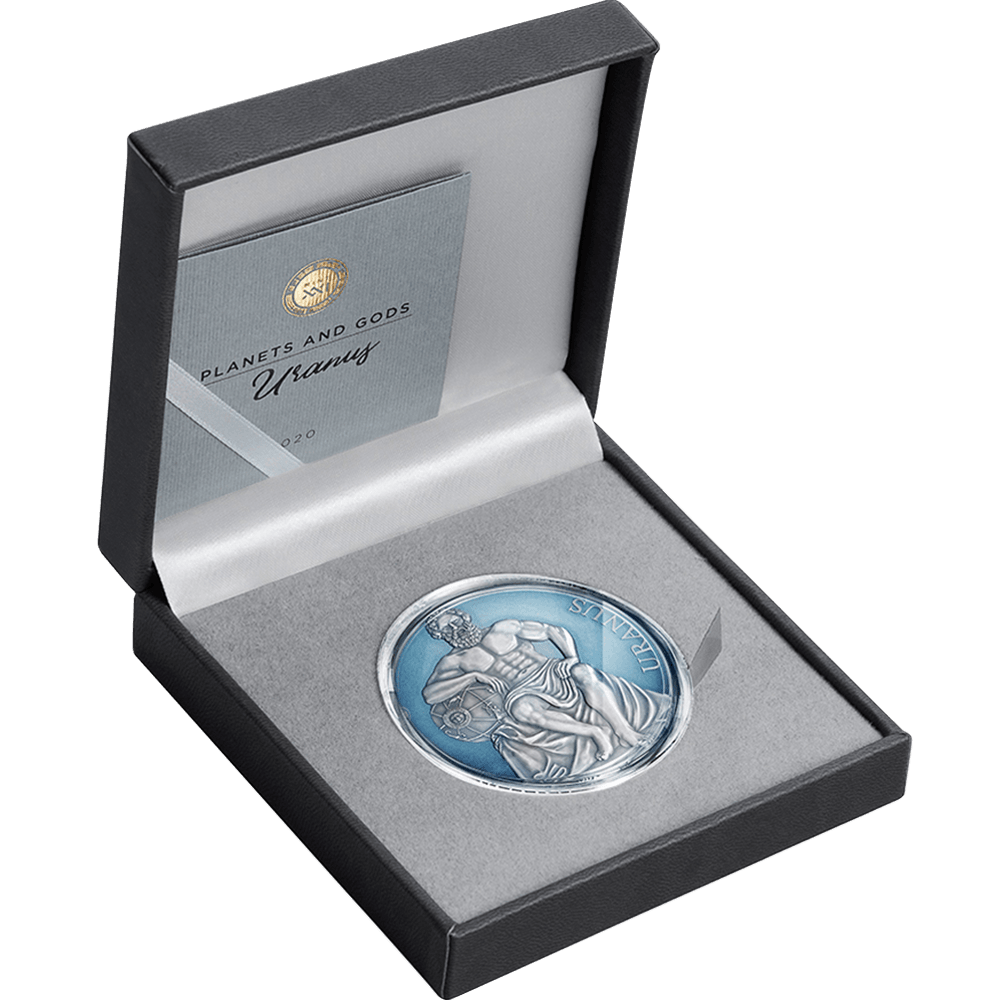 URANUS Planets and Gods 3 Oz Silver Coin 3000 Francs Cameroon 2020
This wonderful 3 Oz Silver coin is the new issue from the "Planets and Gods" series. In this edition – Uranus. The coin features a wonderful digital coloration, has a nice Relief, has a great design, has an Antique Finish quality and comes in a case, along with the Certificate of Authenticity. Limited mintage of only 500 pieces worldwide!
Embark on a celestial journey to the seventh planet from the Sun with the Uranus Planets and Gods 3 Oz Silver Coin. Dedicated to the enigmatic and distant planet Uranus, this coin is the third release in the captivating "Planets and Gods" series. Uranus, named after the ancient Greek deity of the Heavens, holds a significant place in both mythology and astronomy.
On the coin, Uranus is depicted as a colossal figure, radiating strength and power. With long muscular arms and legs, he confidently holds the zodiac wheel, symbolizing his authority over the celestial realm. The coin's background is tinted in a mesmerizing blue-green color, mirroring the distinctive hue of Uranus. This unique color is derived from the planet's atmosphere, predominantly composed of hydrogen, helium, and methane. It is the presence of methane that gives Uranus its characteristic blue-green appearance, setting it apart from the other planets in our solar system.
Crafted with an antique finish and featuring digital printing, this coin is a testament to the exquisite artistry and attention to detail. The combination of high relief and digital printing techniques brings the image of Uranus to life, capturing the essence of its mythological significance and celestial allure.
Each coin is struck from .999 fine silver, weighing 93.3 grams and measuring 55mm in diameter, allowing for intricate design elements and a substantial presence. Limited to a worldwide mintage of only 500 pieces, each coin comes with a certificate of authenticity, guaranteeing its authenticity and exclusivity.
Discover the captivating beauty and mystique of Uranus with the Uranus Planets and Gods 3 Oz Silver Coin. Let its majestic design and profound symbolism ignite your sense of wonder and awe as you delve into the vast depths of our extraordinary universe.