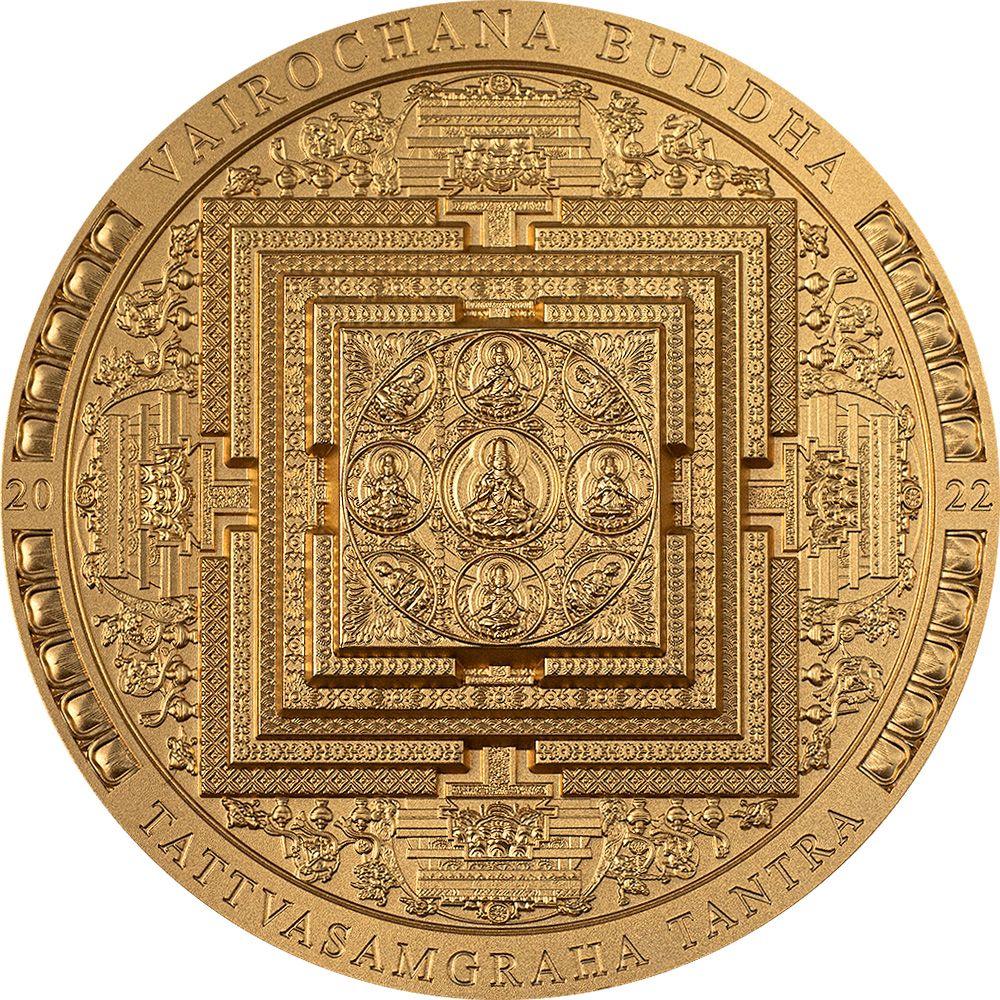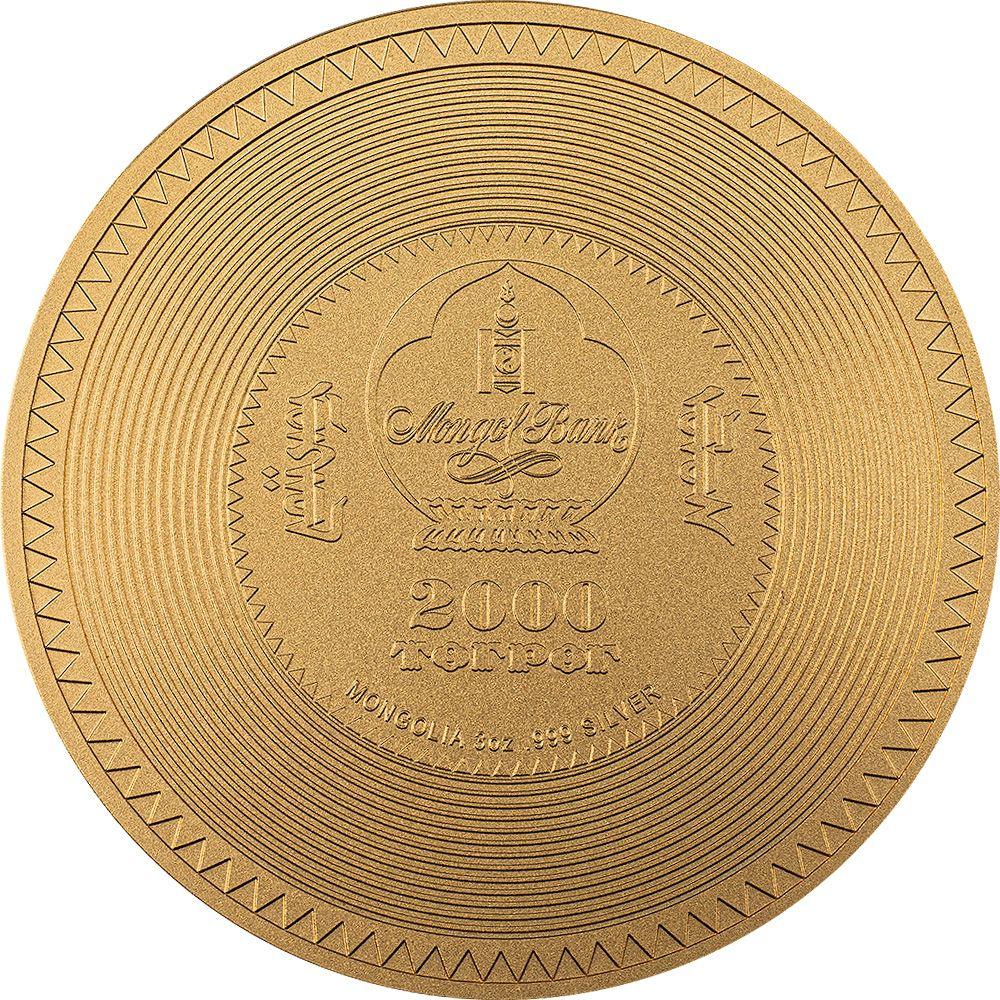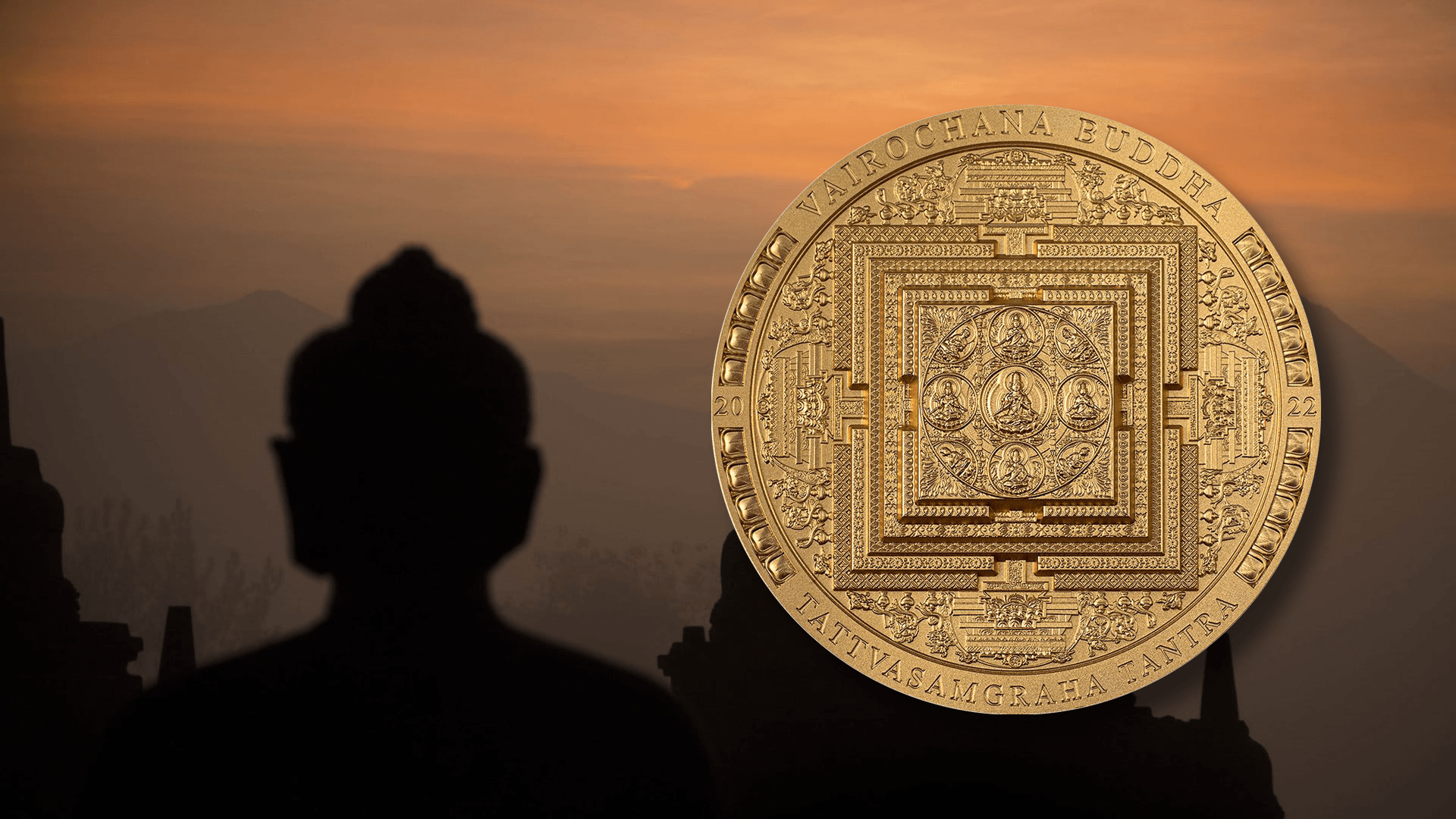 VAIROCHANA BUDDHA MANDALA Archeology Symbolism Gilded 3 Oz Silver Coin 2000 Togrog Mongolia 2022
This 3 Oz Silver coin is the 9th release in the "Archeology & Symbolism" series. In this edition: Vairochana Buddha Mandala. The coin features Smartminting© technology, has Silk Finish, is Gold plated and comes in a beautiful case, along with the Certificate of Authenticity. Limited mintage of only 111 pieces worldwide!
Only 1 unit left
Experience the ancient art and symbolism of Buddhism with the Vairochana Buddha Mandala coin, the 9th edition in the 'Archeology & Symbolism' series. This stunning coin utilizes ultra-high relief Smartminting©️ technology to bring the intricate Mandala of Tattvasamgraha Tantra to life in a whole new way. Struck on a massive 3 oz pure .999 silver 65mm blank, the coin boasts an antique finish (or silk finish for the gilded) and has a limited mintage of only 333 pcs antiqued (plus 111 pcs gilded, and 111 pcs antiqued with color).
On the reverse side, you'll find the image of Buddhist Vairochana seated in the center of the mandala, surrounded by the four other Wisdom Buddhas. The obverse side depicts the standard Coat of Arms of Mongolia, along with the face value, weight, and fineness of the Silver.
This coin is a true collector's item, featuring interesting small details and a unique concept series. It comes in a beautiful box with a Certificate of Authenticity, making it the perfect addition to any collection. Don't wait - get your hands on the 9th edition of the 'Archeology & Symbolism' series now before it's too late!