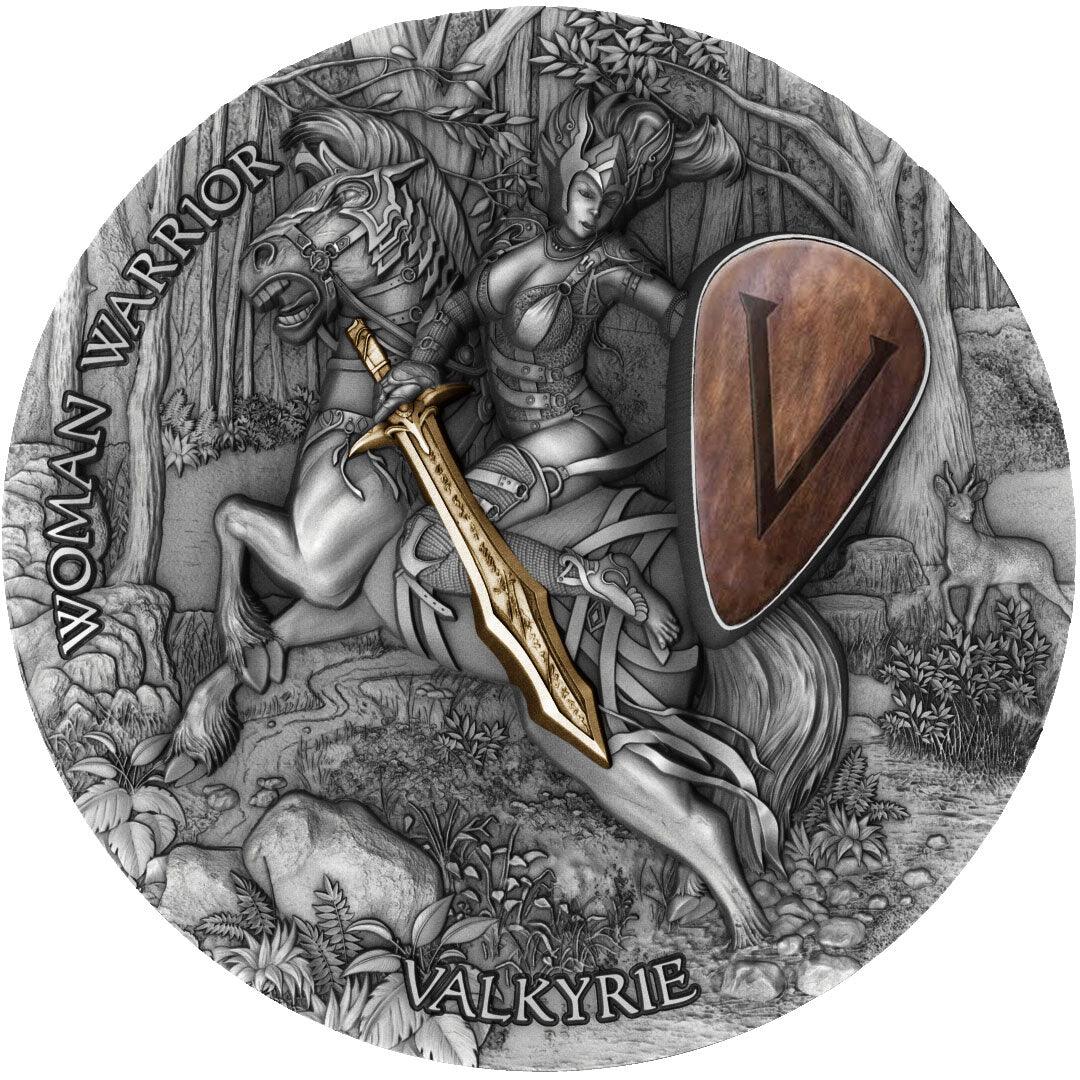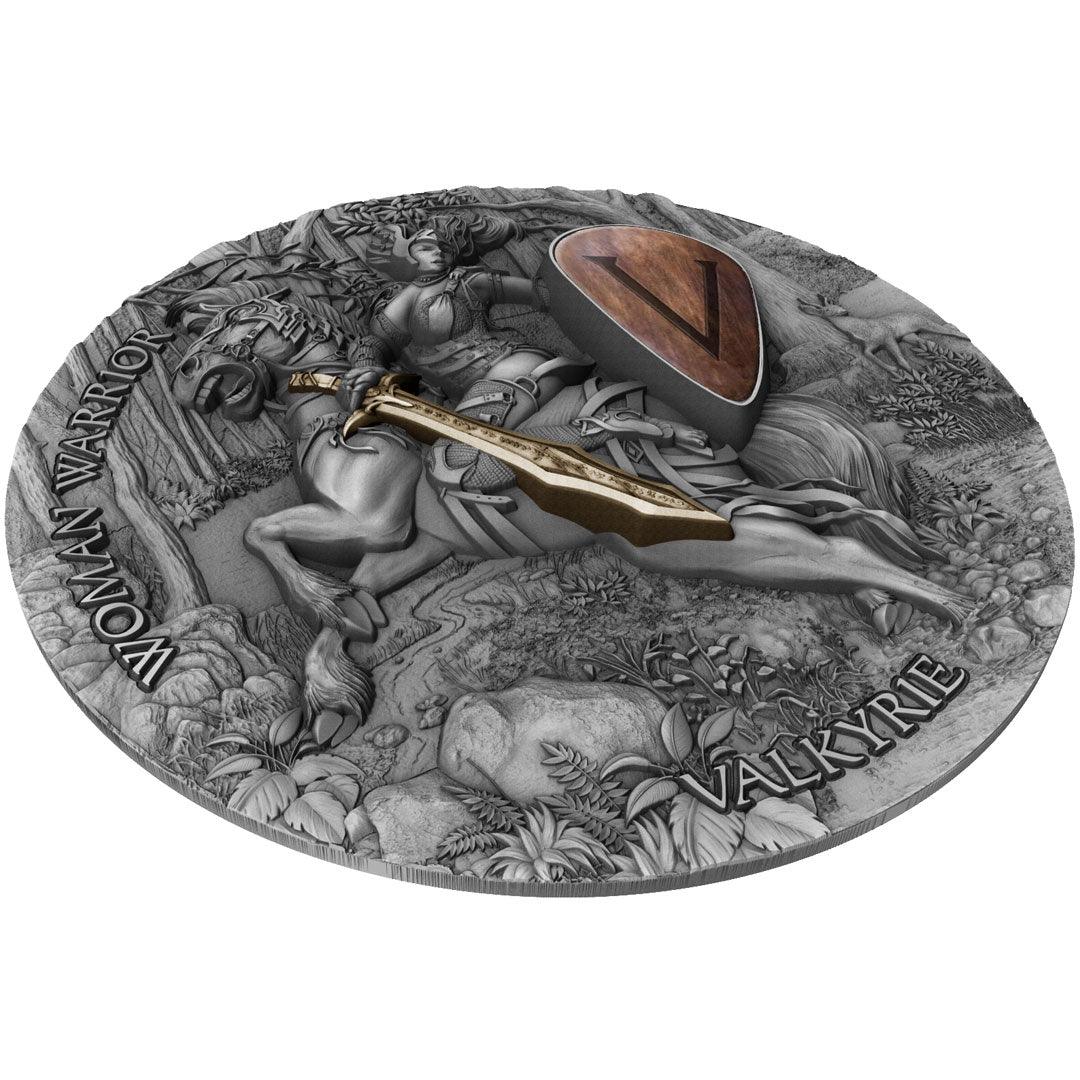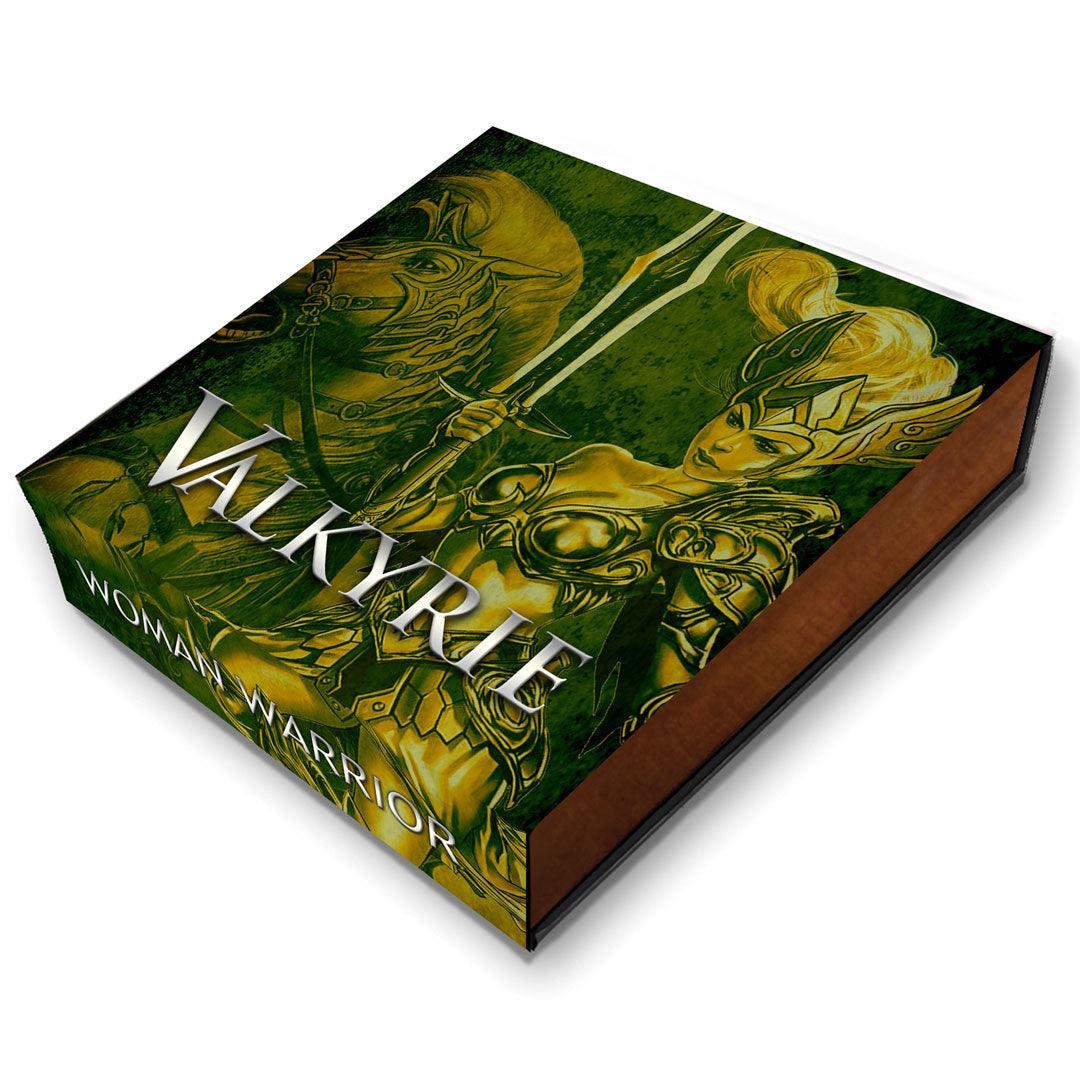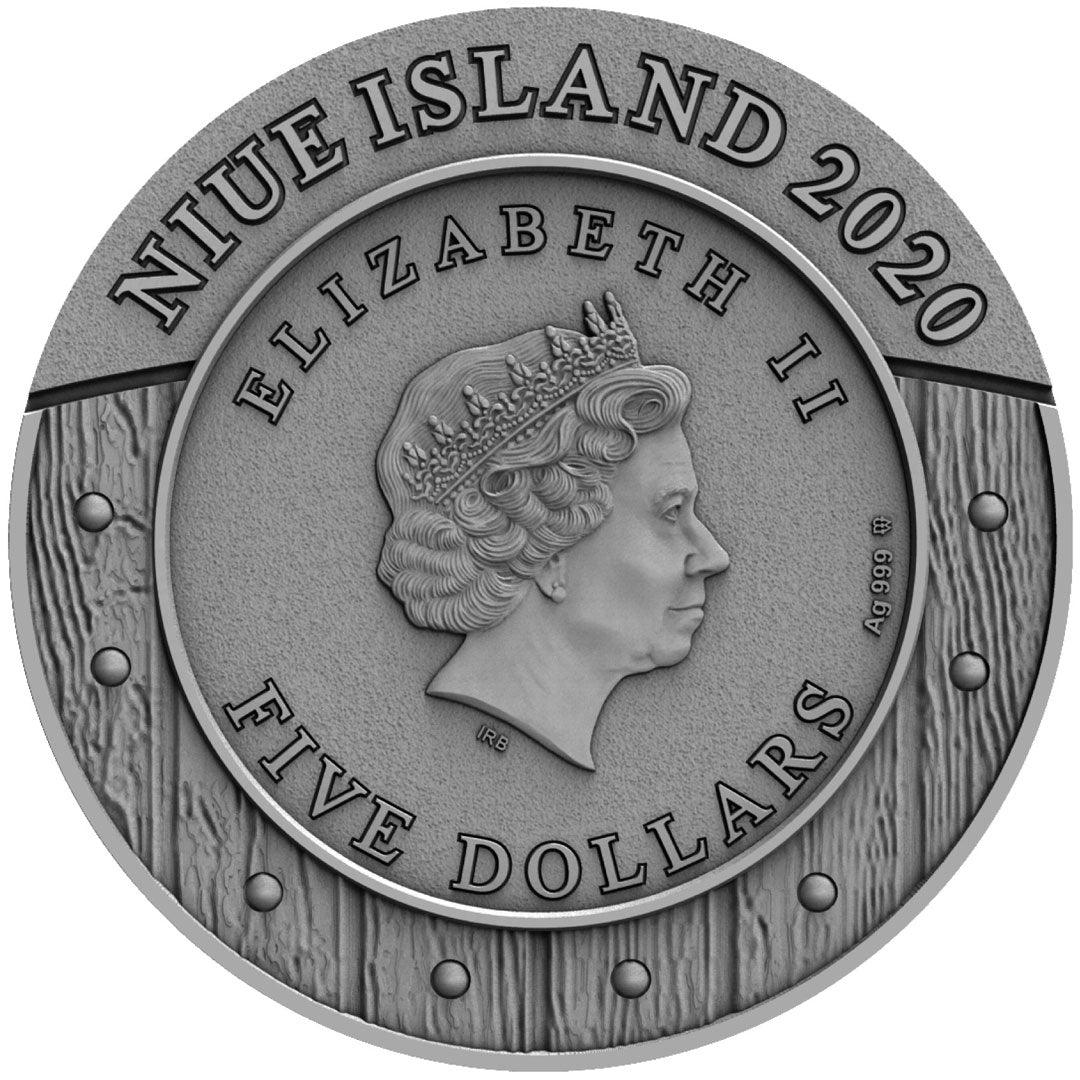 VALKYRIE Woman Warrior 2 Oz Silver Coin $5 Niue 2020
This beautiful 2 Oz Silver coin is the second issue in the "Woman Warrior" series and depicts a wonderful Valkyrie holding her sword. The coin has an incredible High Relief, has a selective Gold plating and a Wooden insert, has an Antique Finish quality and comes in a wooden case, along with the Certificate of Authenticity. Limited mintage to only 555 pieces worldwide!
Experience the strength, courage, and grace of a legendary warrior with the Valkyrie Woman Warrior 2 Oz Silver Coin. As the second release in the captivating "Woman Warrior" series, this coin showcases the awe-inspiring Valkyrie, depicted in all her glory, wielding a sword with determination.
This 2-ounce silver coin is a true masterpiece of craftsmanship. With its remarkable High Relief design, every detail of the Valkyrie and her sword is brought to life, creating a sense of dynamic movement and power. The Antique Finish quality adds a touch of antiquity and character, enhancing the overall aesthetic appeal of the coin.
A highlight of this coin is the selective Gold plating, which elegantly enhances the Valkyrie's armor, sword, and other intricate elements of the design. The subtle contrast between the silver and gold tones adds depth and visual interest, further emphasizing the exquisite artistry.
Adding a touch of natural beauty, the coin features a Wooden insert, symbolizing the connection between the warrior and the earth. This unique element adds texture and warmth to the design, creating a captivating contrast against the silver and gold tones.
Each coin is presented in a specially designed wooden case, which not only provides a safe and stylish way to display and store the coin but also complements the theme and essence of the Woman Warrior series. Accompanied by a Certificate of Authenticity, this limited-edition coin has a mintage of only 555 pieces worldwide, making it a highly sought-after collectible.
The Valkyrie Woman Warrior 2 Oz Silver Coin celebrates the spirit of female warriors and their indomitable strength. With its breathtaking High Relief, selective Gold plating, Wooden insert, and Antique Finish, this coin is a testament to the timeless allure of these legendary warriors. Whether you're a passionate collector or a lover of myth and legend, this coin is a must-have addition to your collection.