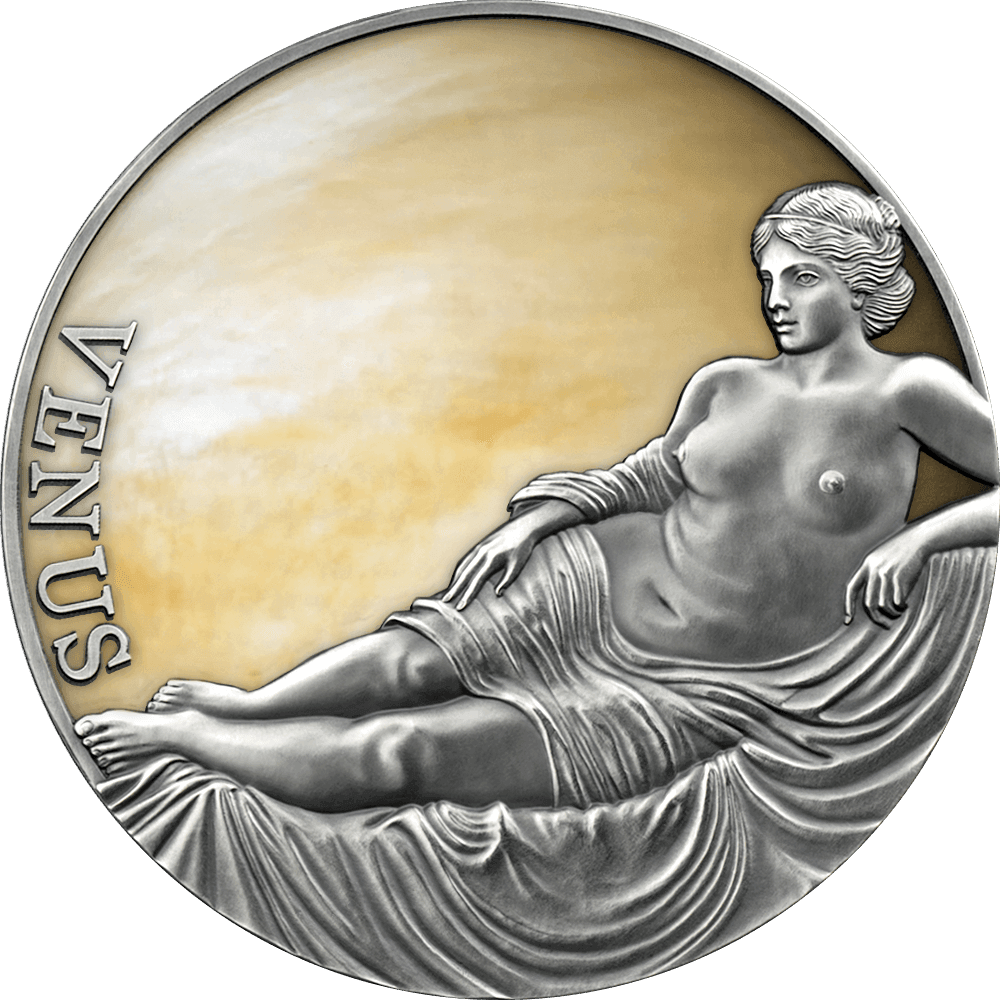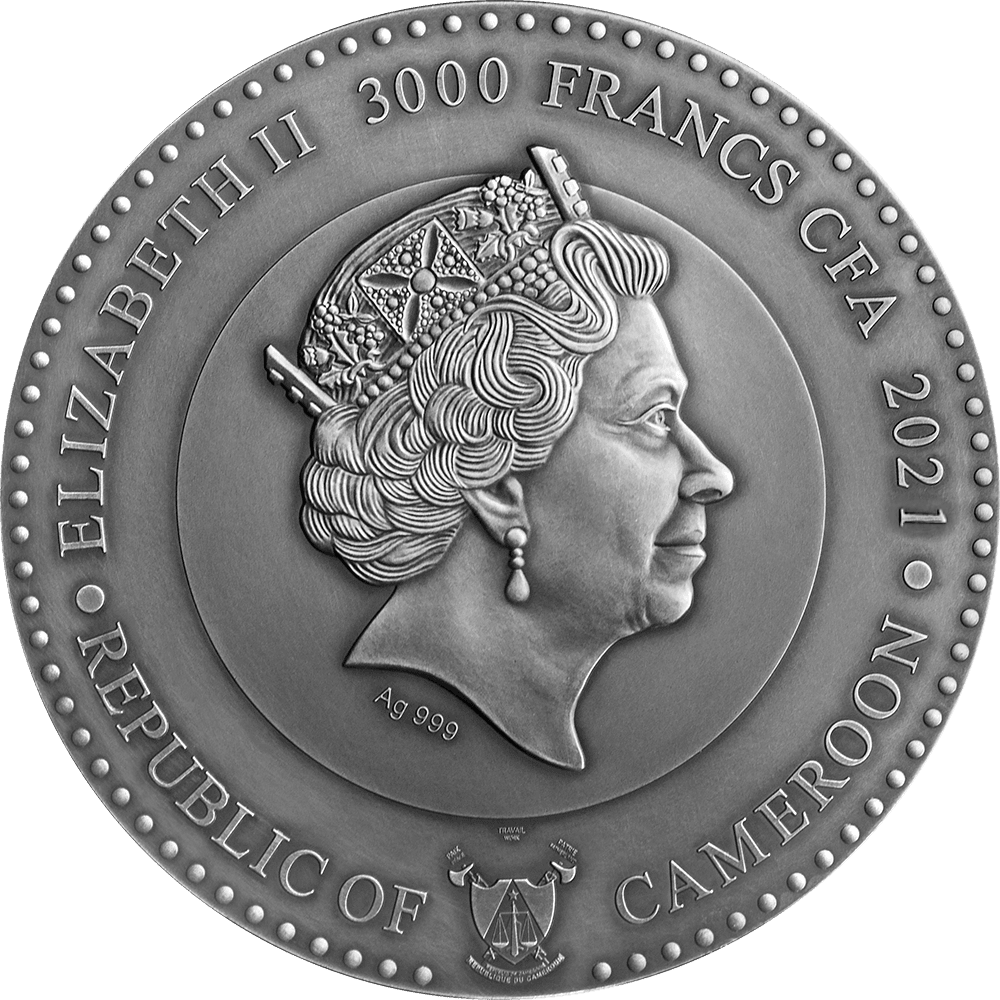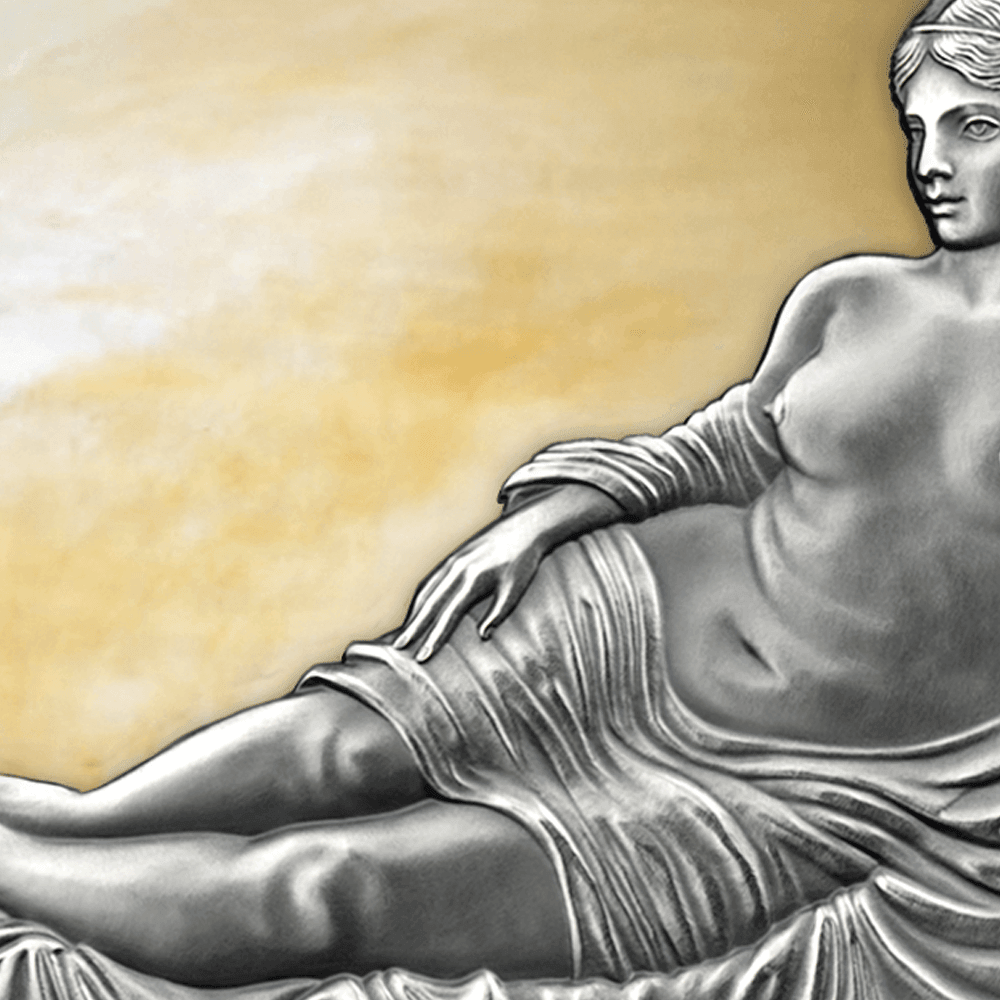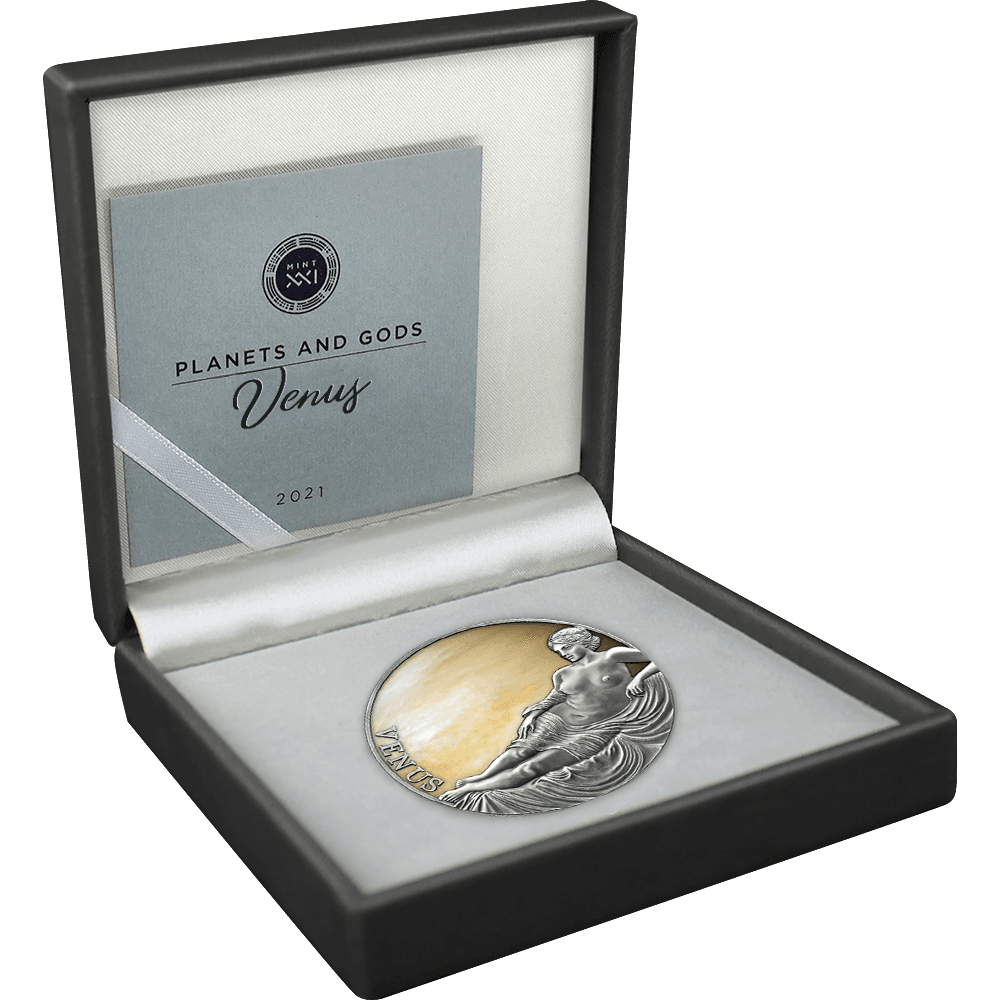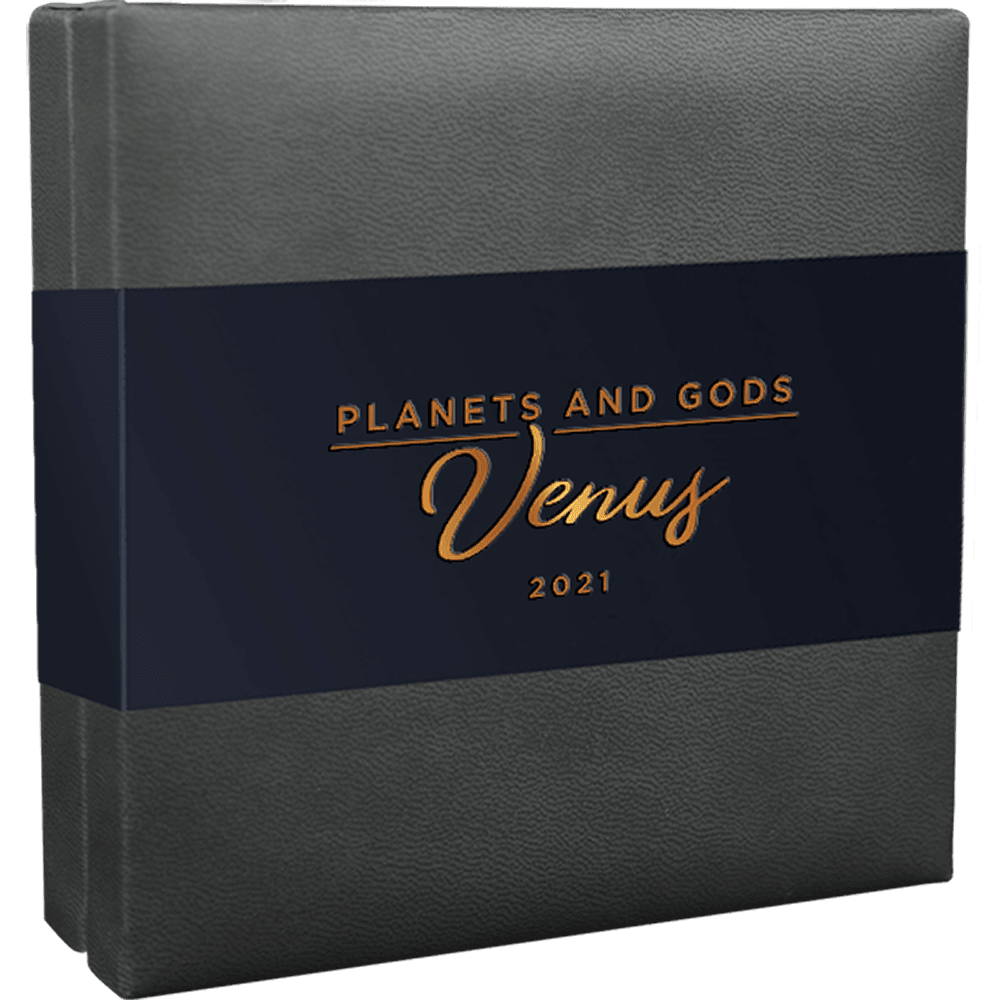 VENUS Planets and Gods 3 Oz Silver Coin 3000 Francs Cameroon 2021
This wonderful 3 Oz Silver coin is the new issue from the "Planets and Gods" series. In this edition – Venus. The coin features a wonderful digital coloration, has a nice Relief, has a great design, has an Antique Finish quality and comes in a case, along with the Certificate of Authenticity. Limited mintage of 500 pieces worldwide!
Experience the allure of the goddess of love and peace with the captivating Venus Planets and Gods 3 Oz Silver Coin. As the second planet from the Sun, Venus derives its name from the Roman goddess associated with love, beauty, victory, and fertility. This coin beautifully captures the essence of this revered deity, showcasing her multidimensional nature.
Meticulously crafted from .999 fine silver, this coin weighs 93.3 grams and boasts dimensions of 55mm, allowing for intricate details to come to life. The antique finish enhances the coin's elegance, exuding a timeless charm that complements the subject matter.
The Venus Planets and Gods coin depicts the goddess herself in a sensual pose, gracefully reclining on a bed. The yellowish-white coloring of the coin mirrors the distinctive appearance of Venus, showcasing the patterns of yellowish mists that envelop the planet.
With its high relief design and digital printing techniques, this coin creates a mesmerizing portrayal of Venus, capturing her grace, beauty, and divine energy. It serves as a visual testament to the captivating allure of this planetary goddess.
Limited to just 500 pieces worldwide, each coin is individually numbered and accompanied by a certificate of authenticity, solidifying its status as a coveted collector's item. Embrace the celestial splendor and enchanting mythology embodied by the Venus Planets and Gods 3 Oz Silver Coin, and let the goddess of love and peace grace your collection with her ethereal presence.