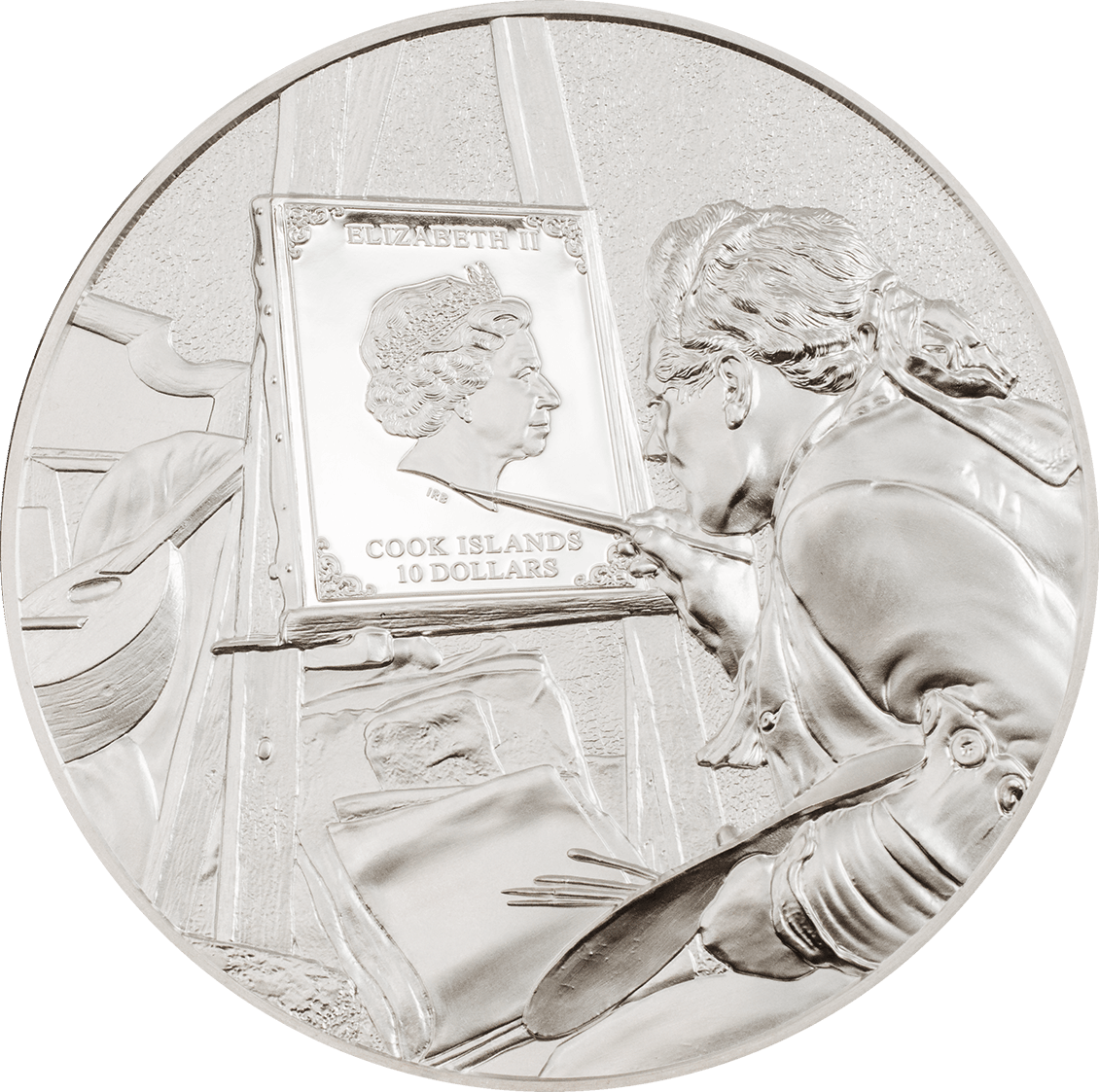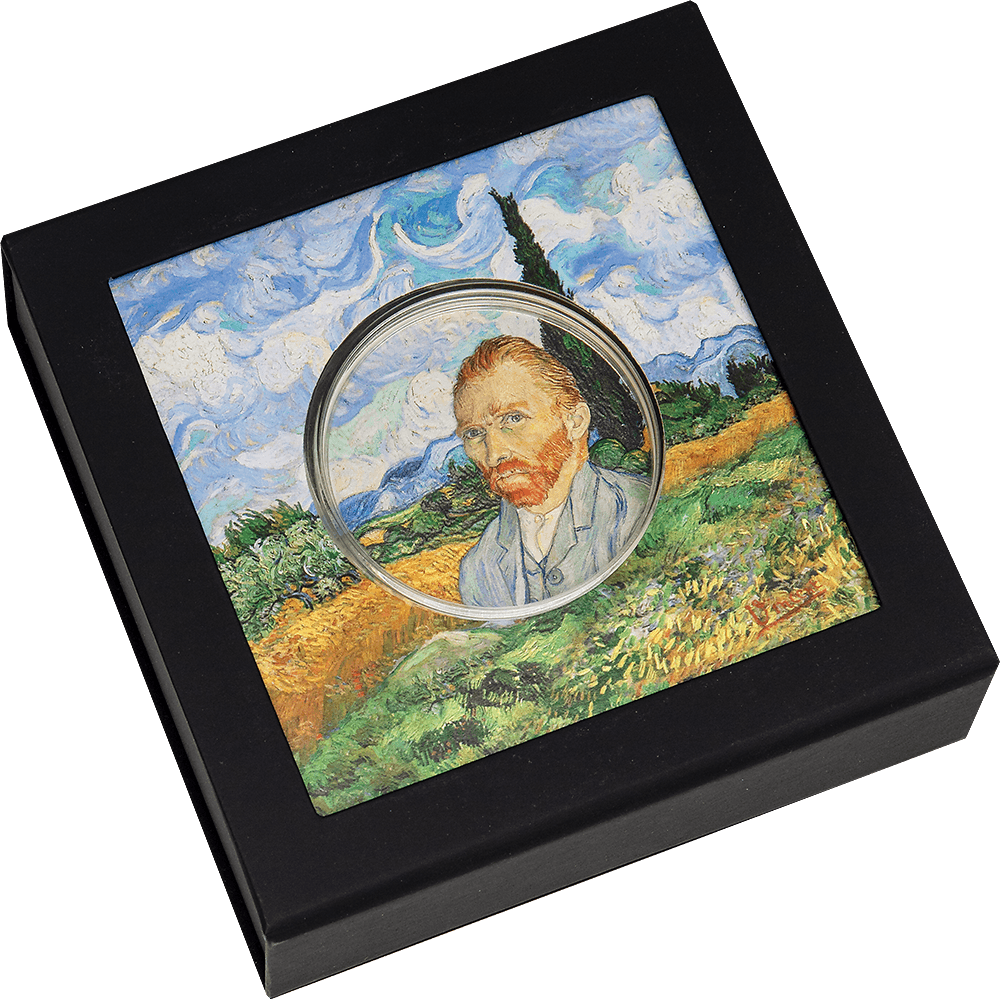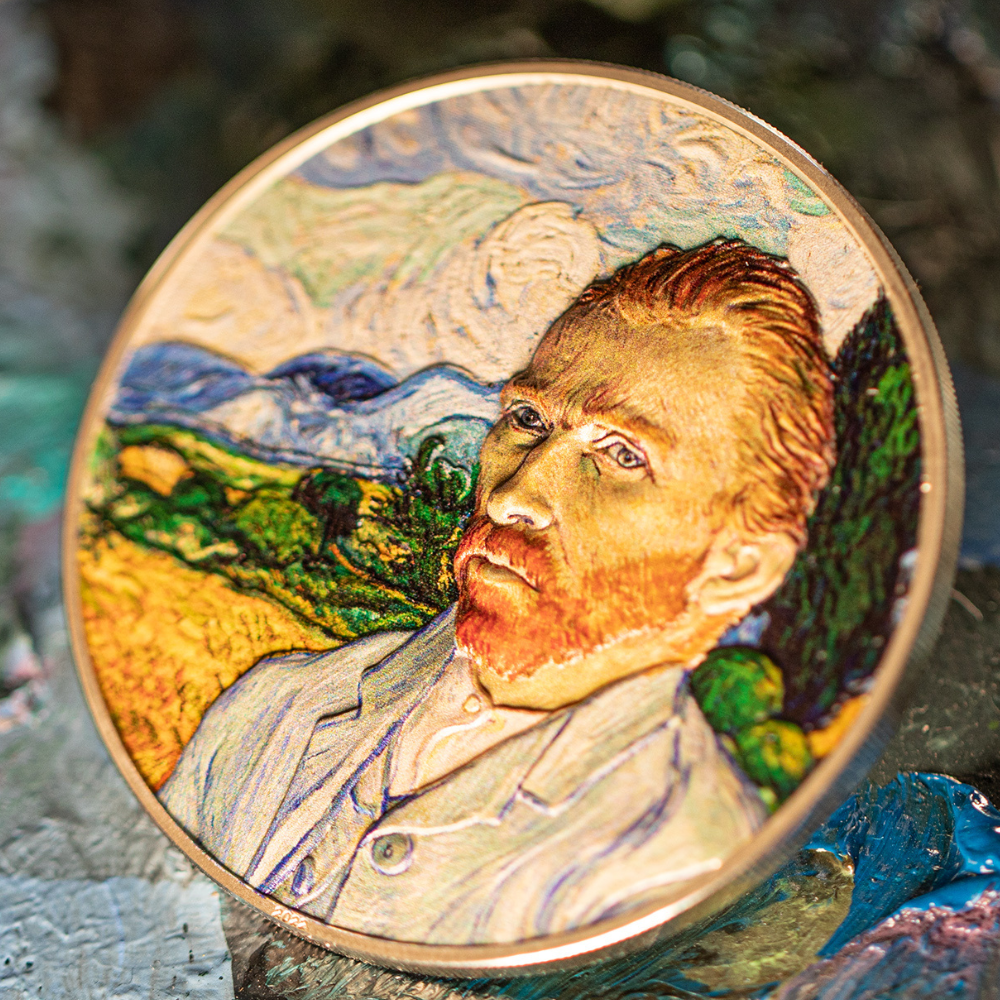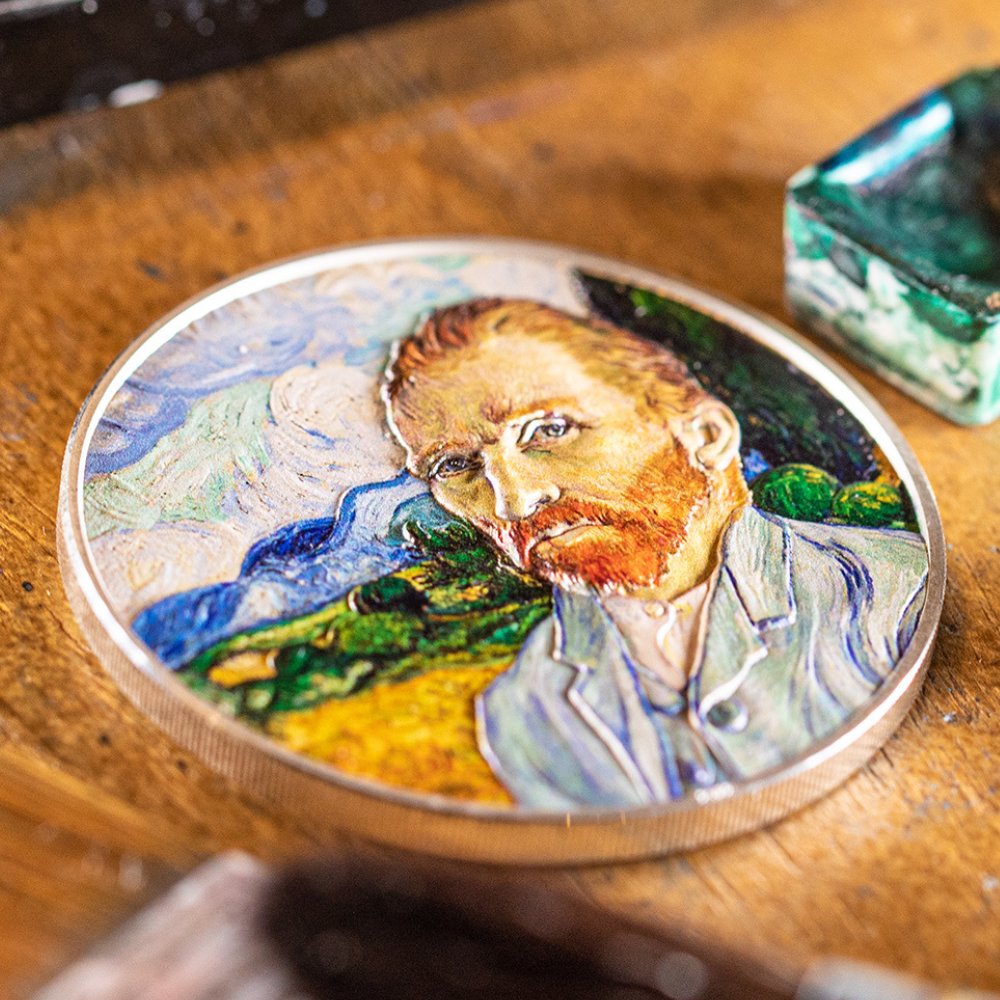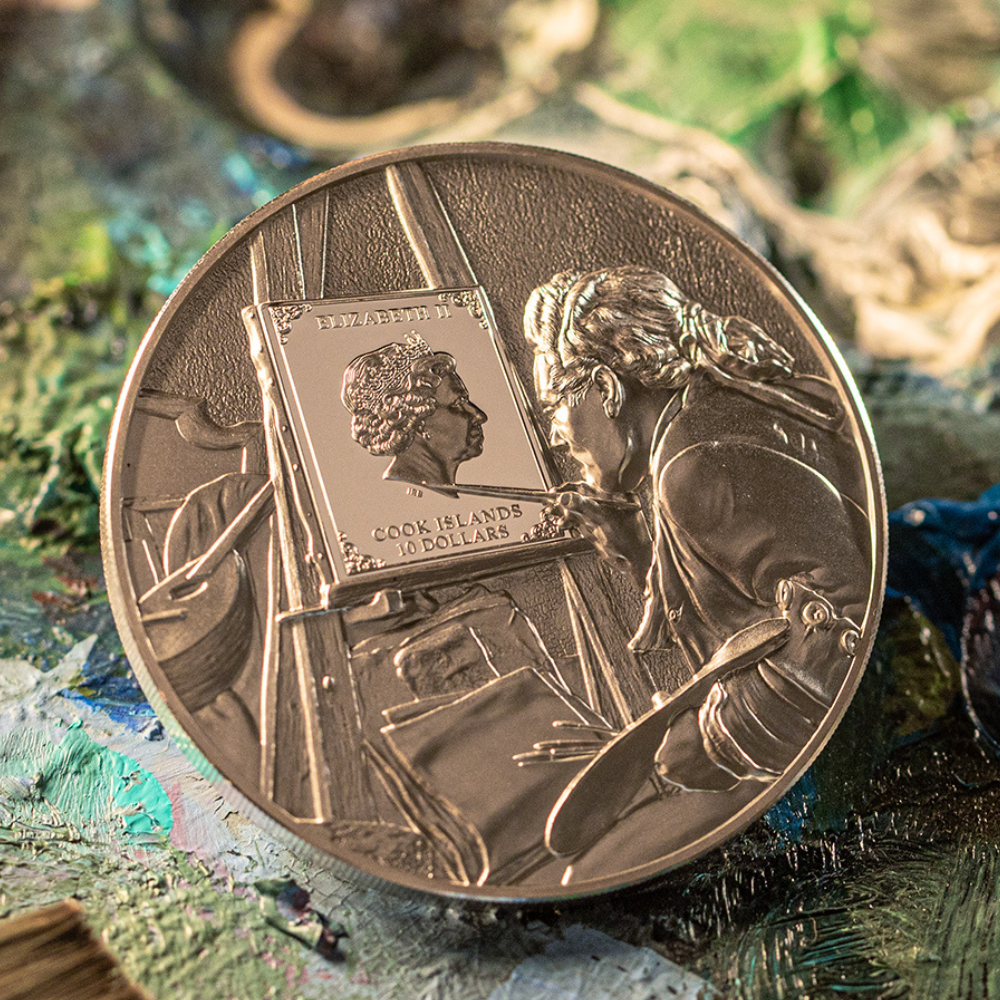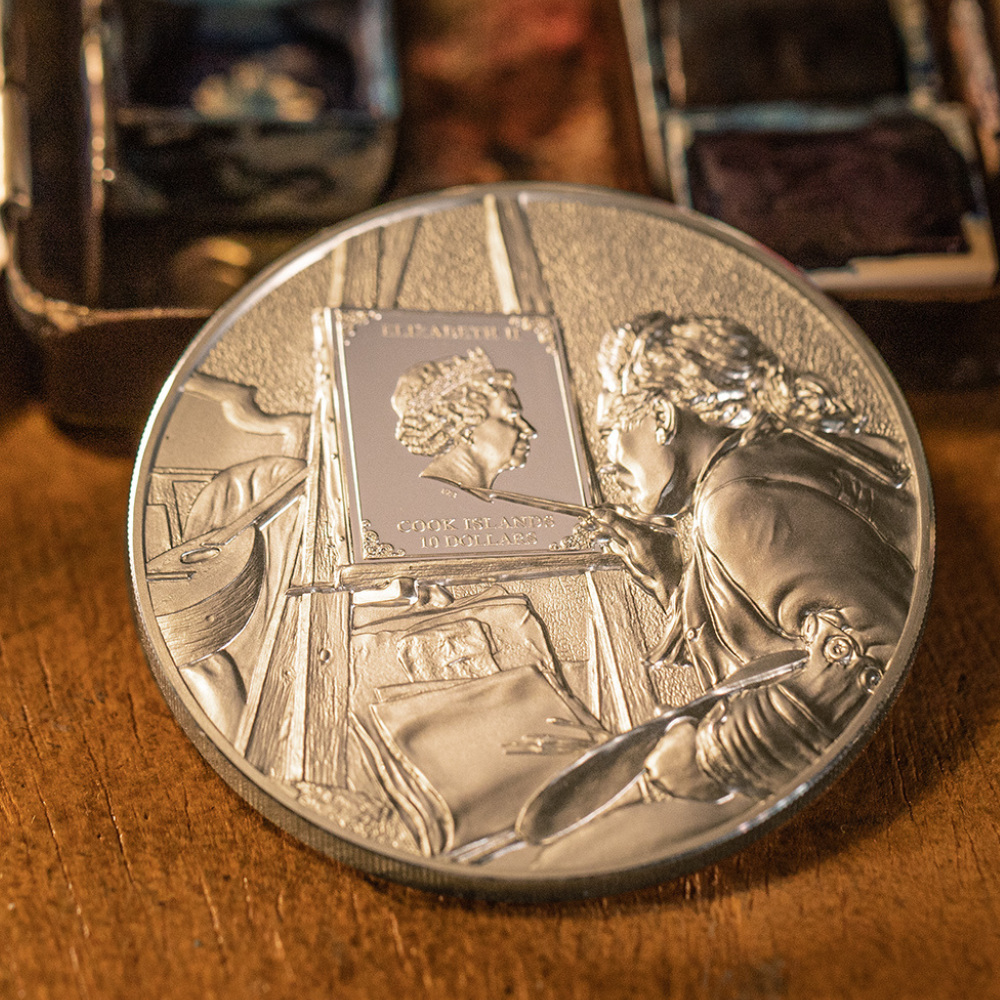 VINCENT VAN GOGH Masters of Art 2 Oz Silver Coin $10 Cook Islands 2022
This 2 Oz Silver coin is the first of the 2022 series "Masters of Art" in honor of the great painter Vincent Van Gogh. The coin features Smartminting technology, has a Proof quality, an extraordinary colouration and comes in a beautiful case, along with the Certificate of Authenticity. Limited mintage to only 999 pieces worldwide!
Immerse yourself in the captivating world of Vincent van Gogh, one of the most celebrated painters of all time, with the VINCENT VAN GOGH Masters of Art 2 Oz Silver Coin. This extraordinary coin is part of a new series that beautifully combines a renowned painting with a portrait of its artist, paying tribute to the Masters of Art. Van Gogh's exceptional talent and his iconic painting, 'Wheat Field with Cypresses,' take center stage in this exquisite release.
Vincent van Gogh's artistic brilliance blossomed during his productive period in Arles, France, starting in February 1888. It was during this time that he formed a creative partnership with Paul Gauguin and produced some of his most remarkable works, including landscapes, interiors, and self-portraits. The selected masterpiece for this coin, 'Wheat Field with Cypresses,' captures van Gogh's unique style with its vibrant colors and bold brushstrokes. Completed in 1889, this painting stands as a testament to van Gogh's unparalleled talent and creative vision, tragically cut short just a year later by his untimely death.
The original painting, measuring 73 cm in height and 93.4 cm in width, can be admired in all its glory at the Metropolitan Museum of Art in New York. For this 2 oz proof coin, the artist himself takes center stage, posing in front of his iconic artwork. The enhanced smartminting® technology brings this depiction to life in a remarkably realistic manner, capturing van Gogh's essence and the essence of his masterpiece. On the obverse, a painter can be seen diligently working on his next artistic creation, cleverly utilizing the effigy as the painting itself.
Limited to only 999 pieces, this ultra-high relief proof coin is struck in fine silver (.999) and measures 50 mm in size. Its exceptional quality and attention to detail make it a prized addition to any art enthusiast's collection. Don't miss your opportunity to own a tangible piece of van Gogh's brilliance and artistic legacy. With the limited mintage, time is of the essence—secure your VINCENT VAN GOGH Masters of Art 2 Oz Silver Coin before the wheat withers and this remarkable tribute becomes a rare treasure.
smartminting©
The smartminting© technology is a ground-breaking advancement in contemporary numismatics that permits an unparalleled level of ultra-high relief, and it establishes novel benchmarks in the coin industry.
This technology enables the production of standard weight coins with larger diameters, while maintaining high relief height.

It also allows for coins with greatly reduced weight to maintain standard relief heights and permits coins with only slightly increased weight to exhibit high reliefs.