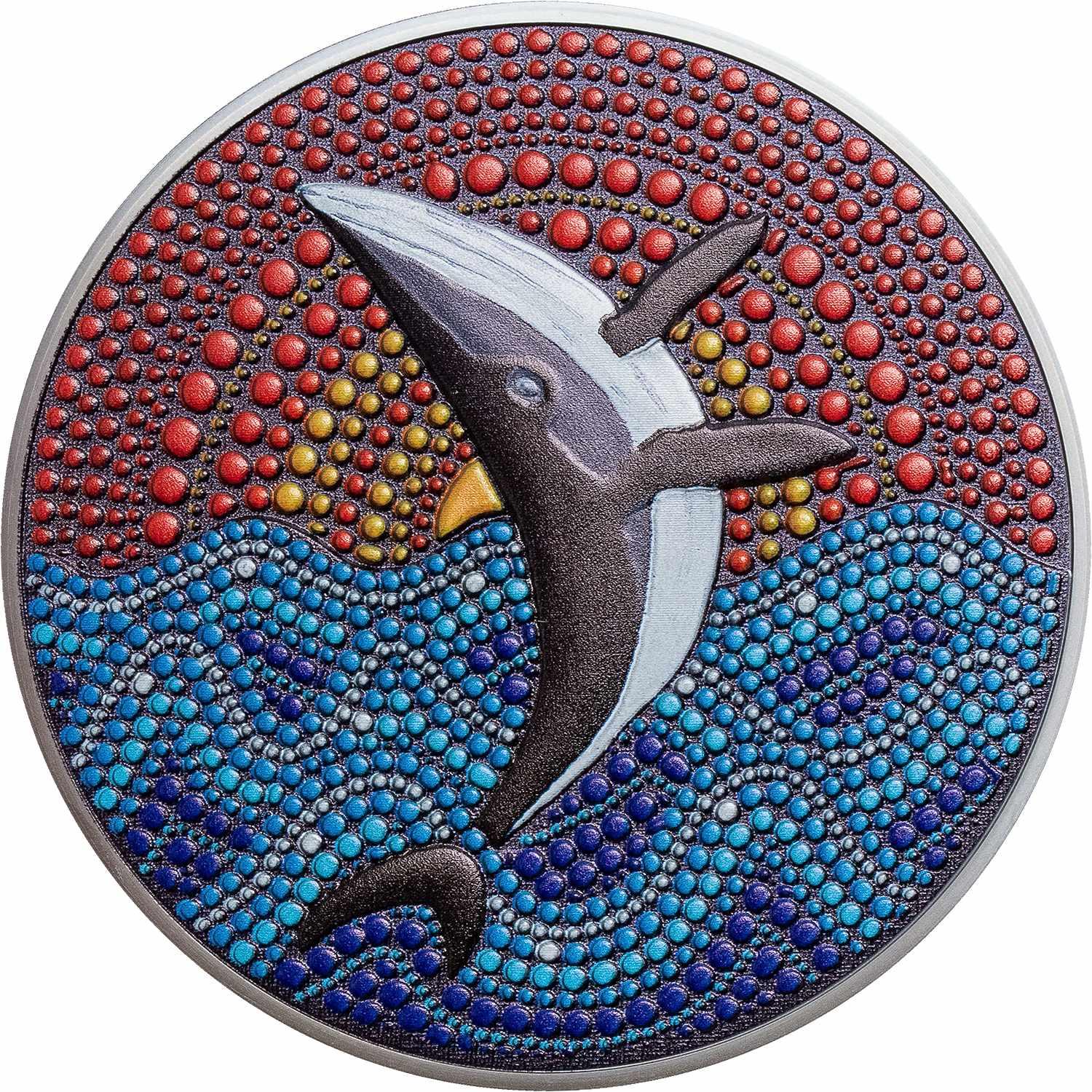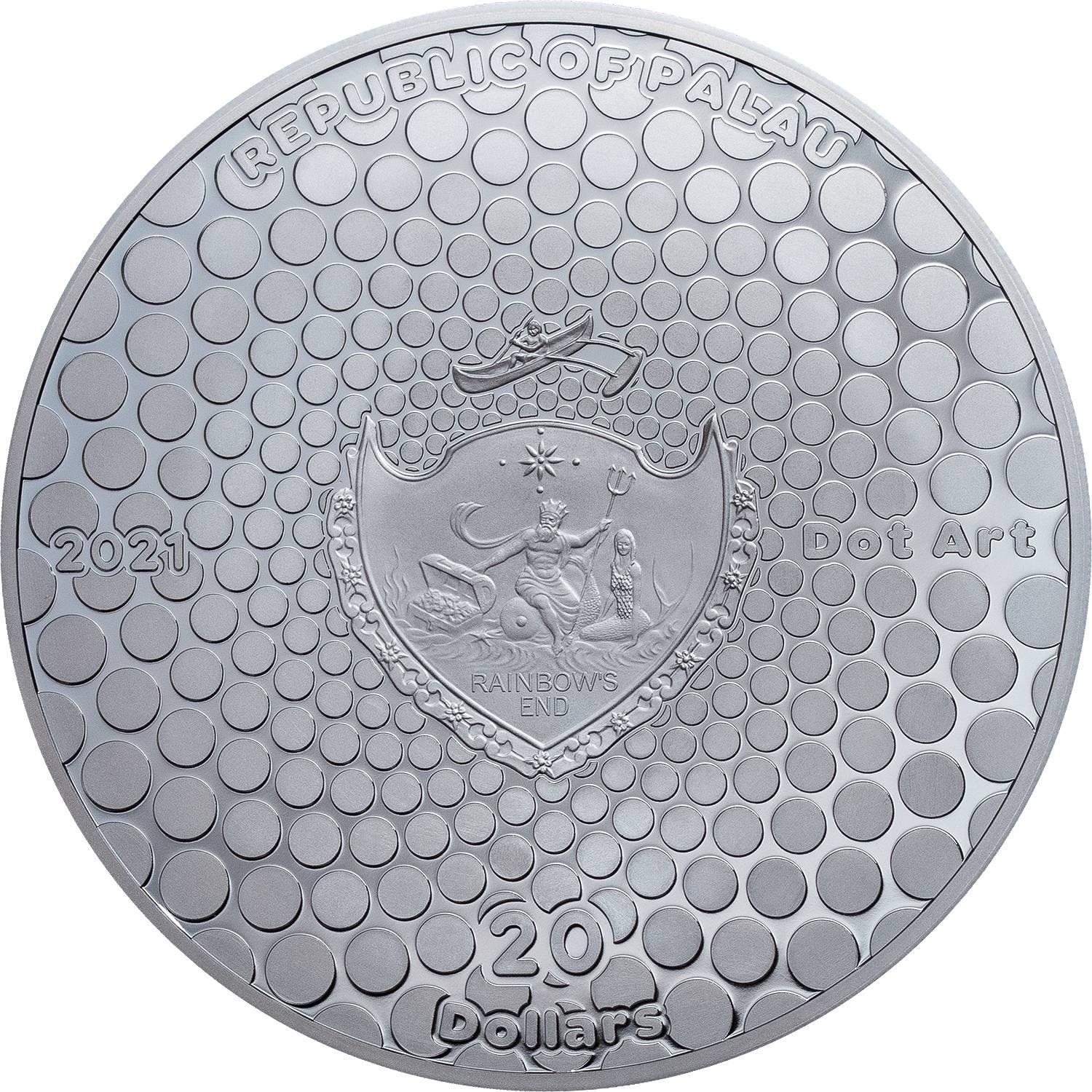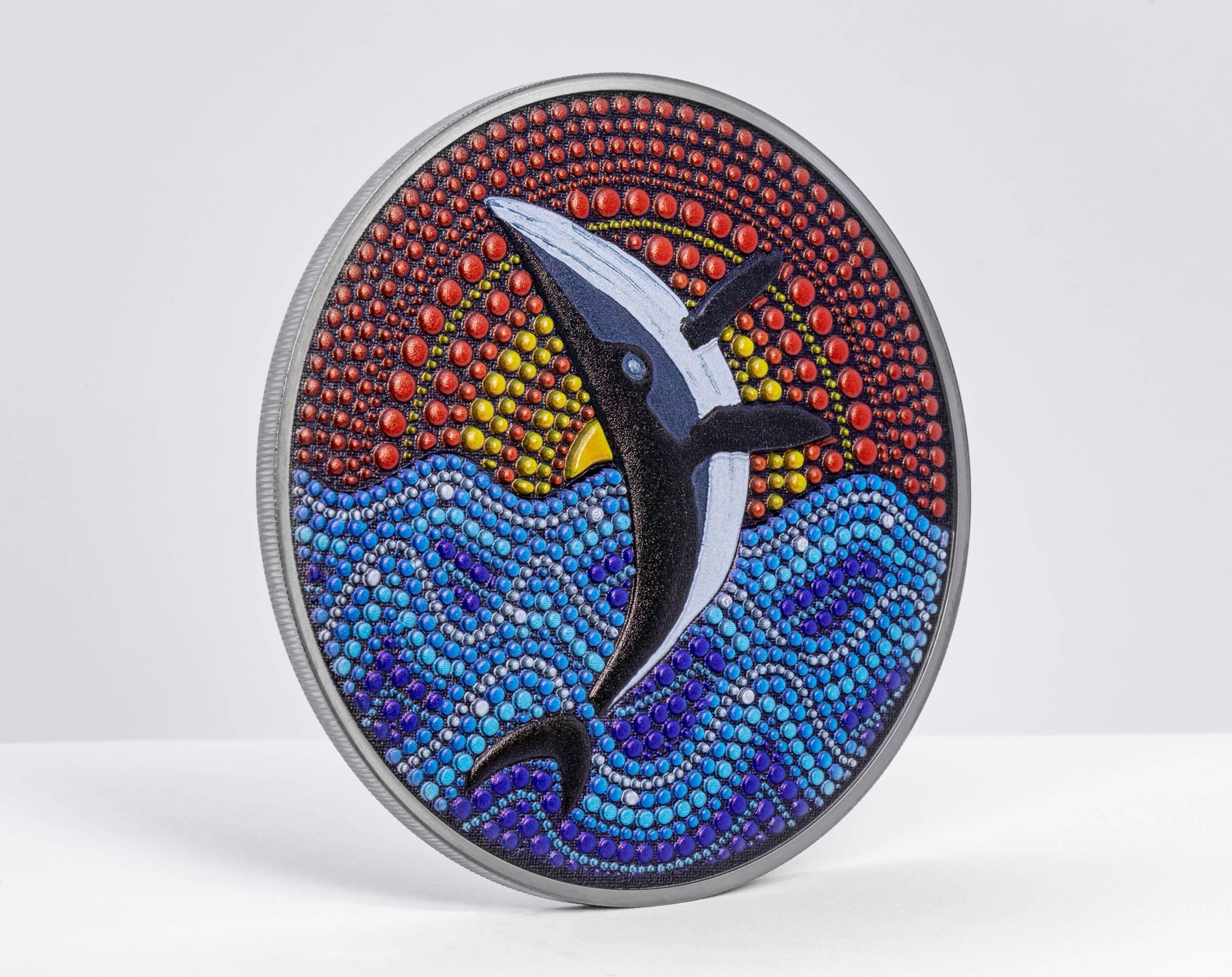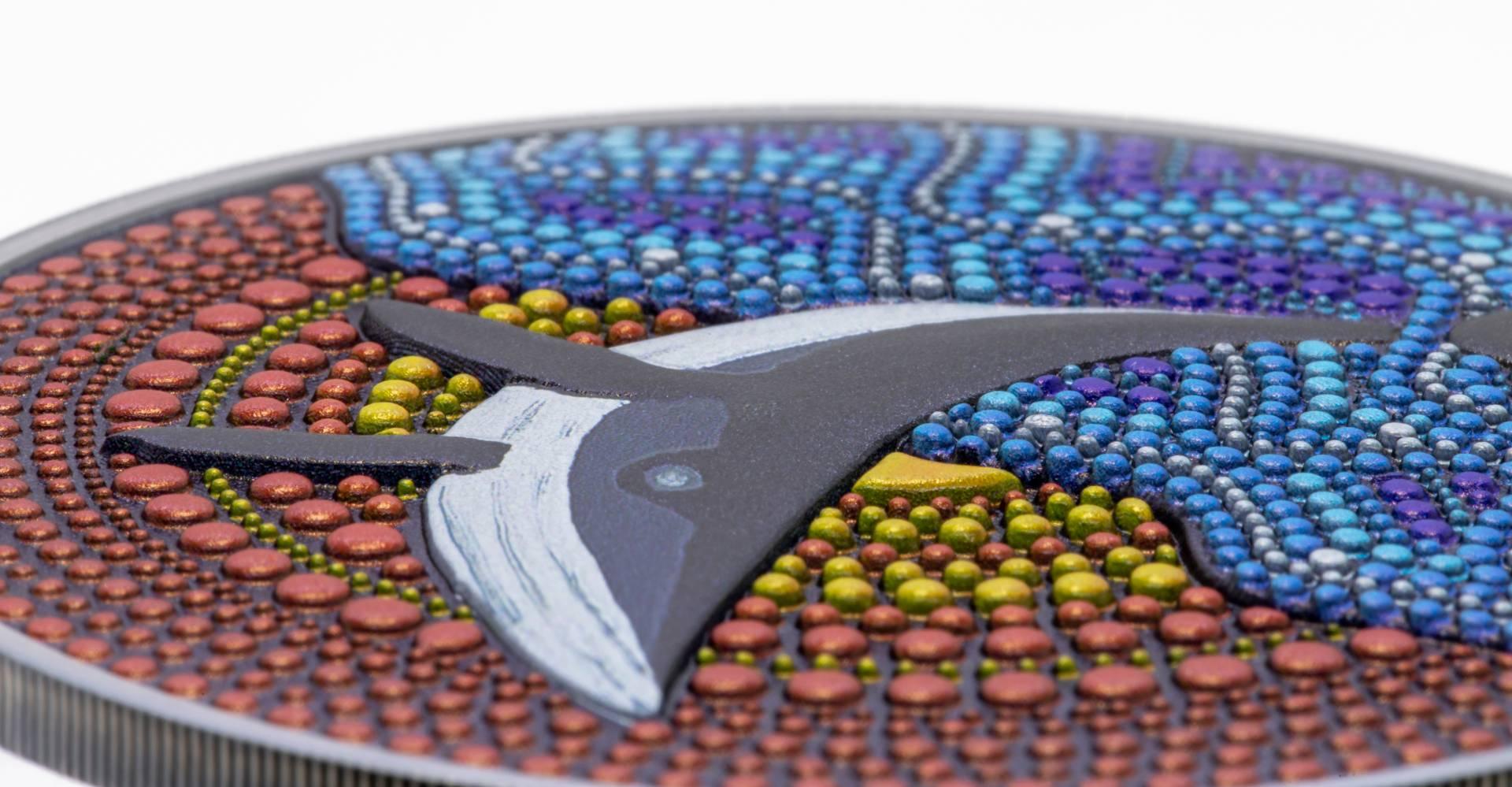 WHALE Dot Art 3 Oz Silver Coin $20 Palau 2021
This 3 Oz Silver coin presents the Whale, a symbol of peace, compassion and love. It is the new issue in the "Dot Art" series realized with drawings composed by DOT & Pointillism art. The coin has a special design, has a beautiful coloring, has a Black Proof quality and comes in a case, along with the Certificate of Authenticity. Limited mintage to only 333 pieces worldwide!
Only 1 unit left
Are you looking for a truly unique addition to your coin collection? Look no further than 'The Whale' coin, the second issue in the 'Dot Art' series. Using the latest Smartminting©️ technology, the whale comes to life in black proof finish with a part-colour design. This 3 oz pure silver coin is struck on a 65mm blank, ensuring the highest quality. With a limited mintage of only 333 pcs worldwide, this is an exclusive and valuable addition to any collection.
On the reverse side of the coin, the whale takes centre stage, surrounded by a beautiful composition of dot art and pointillism. The blue colours represent the ocean, while the yellow and red tones depict the setting sun and sky. The whale, a symbol of peace, compassion, and love, is brought to life through the unique design style of this coin.
Whales are a fascinating and important part of our natural world, and this coin serves as a tribute to these magnificent creatures. Known for their songs, which can be heard thousands of kilometers away, whales are a symbol of hope and inspiration. Not only are they majestic creatures, but they also play a crucial role in our fight against climate change. By storing large amounts of CO2 in their bodies during their lifetime, whales help to mitigate the effects of carbon emissions. When they die, they take this carbon to the ocean floor, where it remains buried.
Overall, 'The Whale' coin is a must-have for any collector who appreciates the beauty and importance of nature. With its unique design, Smartminting©️ technology, and limited mintage, this coin is sure to become a highly sought-after piece in the world of numismatics. Add it to your collection today and enjoy the beauty and value of this stunning coin.