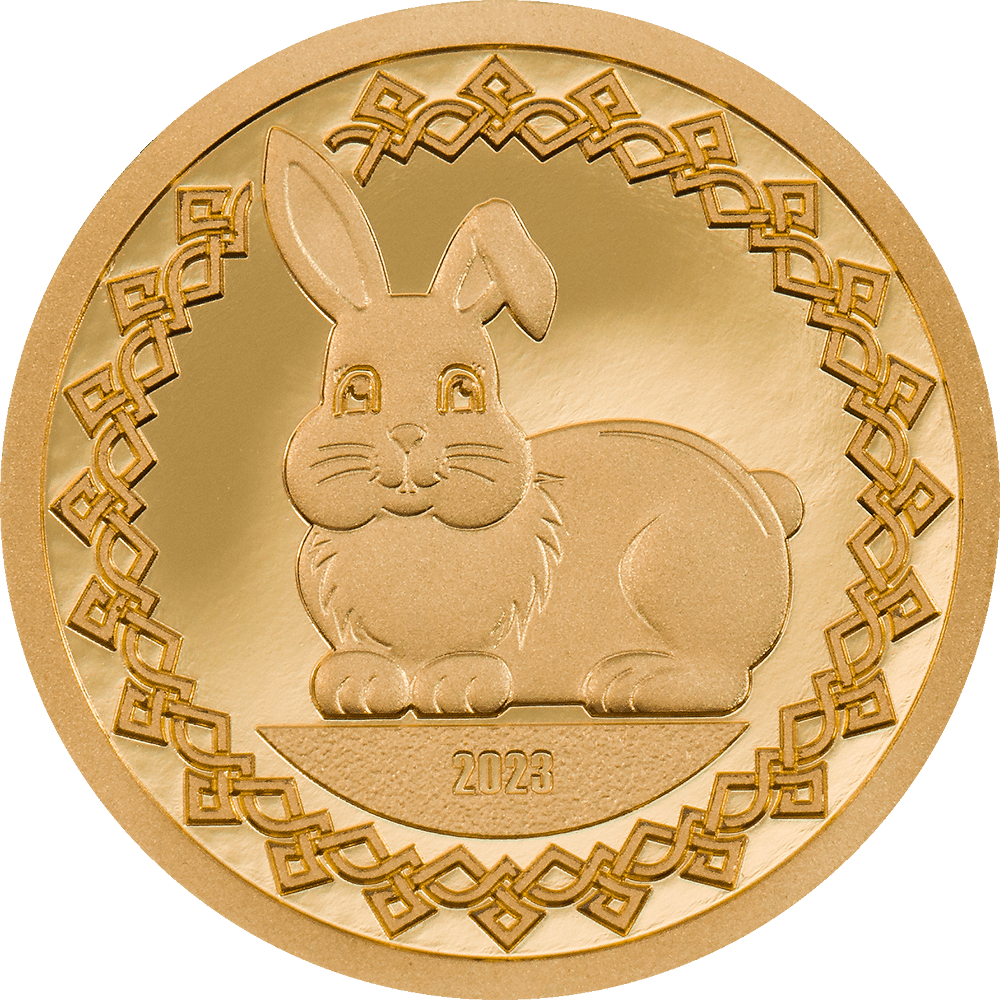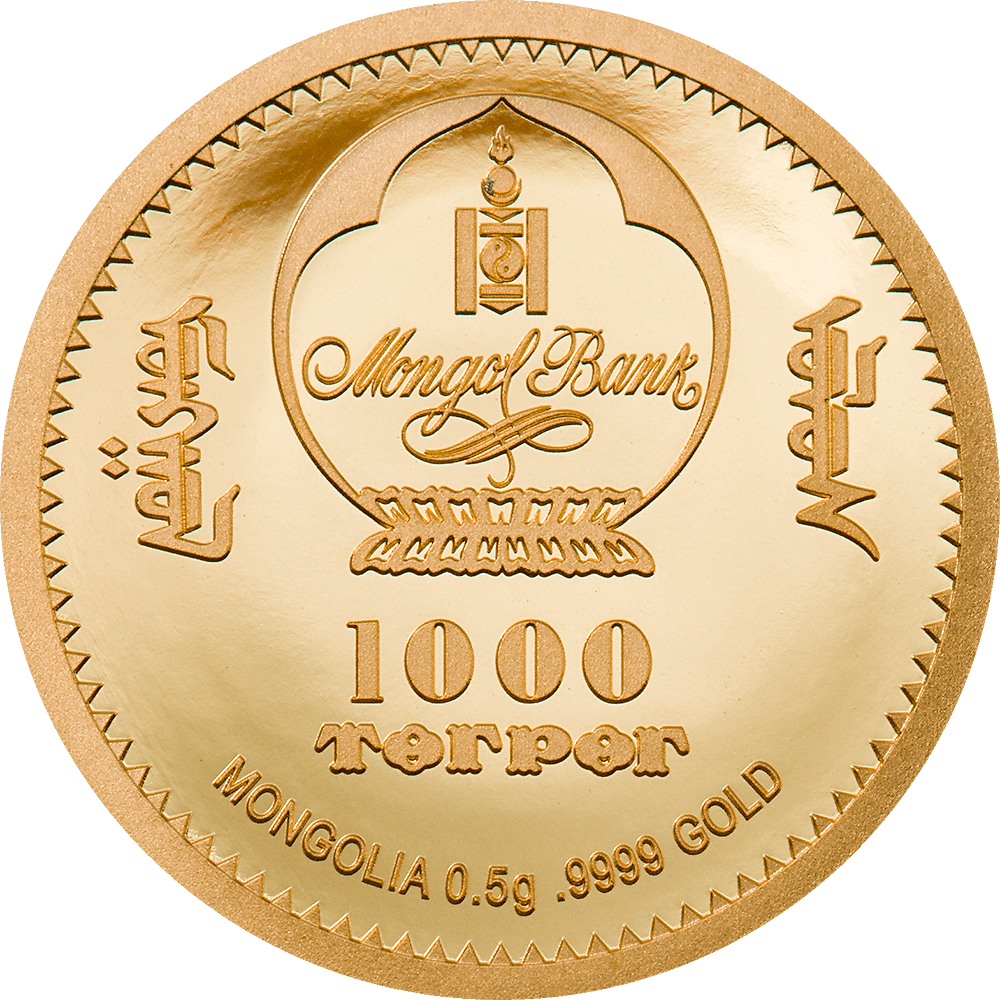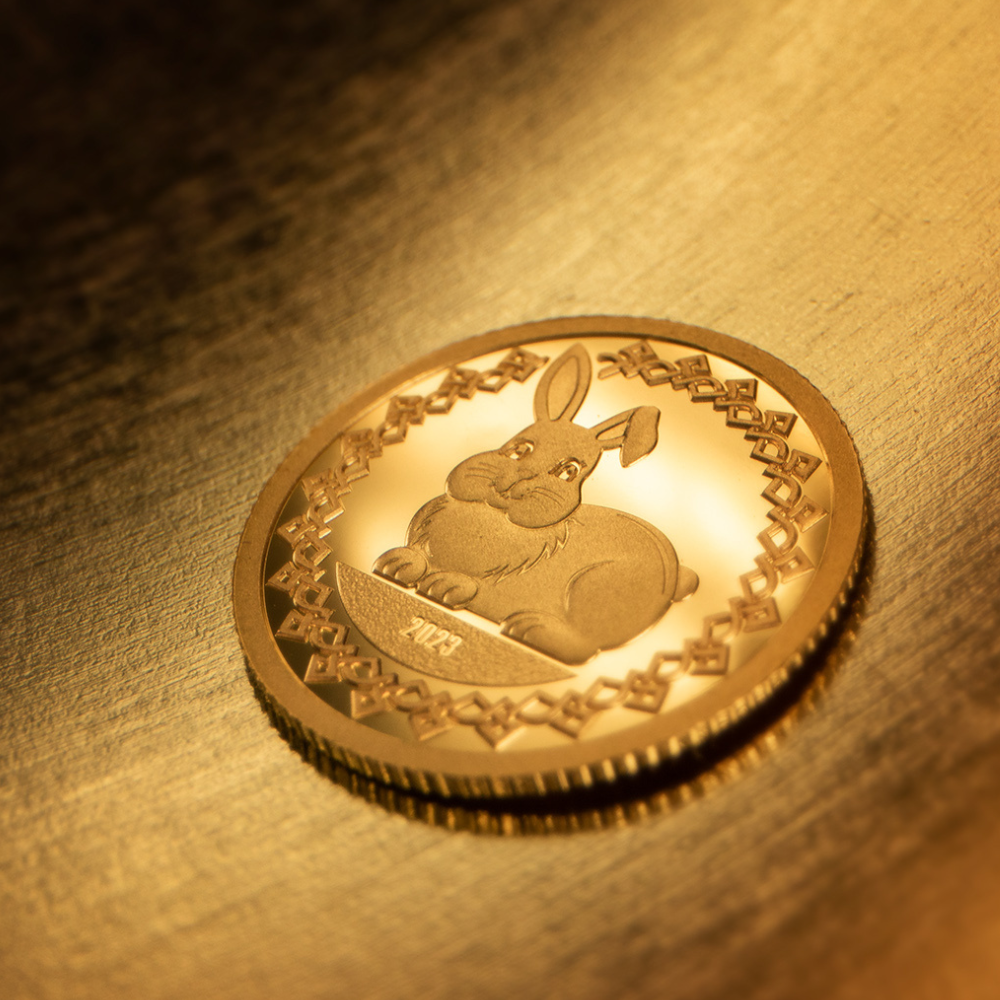 YEAR OF THE RABBIT Lunar Collection Gold Coin 1000 Togrog Mongolia 2023
This incredible Gold coin is an issue for the 7th Anniversary of the series Lunar collection, dedicated to those born in the year of the rabbit. The coin has an astonishing design and comes with the Certificate of Authenticity incorporated. Limited mintage of 5000 pieces worldwide.
In stock
Step into a world of delightful symbolism with the "YEAR OF THE RABBIT Lunar Collection Gold Coin," an embodiment of artistry and tradition that celebrates the captivating allure of lunar years. Lunar Year issues have long held a special place in the hearts of collectors, and CIT's Mongolia series has become a cherished annual tradition. The 2023 issue, dedicated to the "Year of the Rabbit," marks the series' 7th anniversary, promising a trio of extraordinary releases that encompass a one-ounce silver coin in the shape of a Rabbit, a five-gram silver banknote, and a half-gram gold proof.
The centerpiece of this collection is the one-ounce silver coin, meticulously crafted to portray the sweet and endearing character of a rabbit. The intricate three-dimensional numismatic sculpture captures the essence of this zodiac animal, with attention to every detail, from its adorable face to its floppy ear. The coin is minted to stand freely, transforming it into an enchanting display piece that draws smiles and admiration. Encased in an elegant collector's box, this limited edition of only 999 pieces invites you to own a piece of lunar magic.
The five-gram silver banknote is a work of art in itself, showcasing the rabbit in intricate detail while playing with the contrast of various silver finishes and expertly applied color. This unique banknote, with its legal tender denomination of 100 Togrog, exemplifies the exquisite craftsmanship that CIT is known for. Limited to just 5,000 pieces, it becomes a rare and captivating representation of the lunar theme.
Completing the collection is the half-gram gold proof, a charming complement to its silver counterparts. Its design echoes the one-ounce shaped coin, capturing the rabbit within an intricately detailed border. With a mintage limited to only 5,000 pieces, this golden treasure adds a touch of opulence to the lunar celebration.
As you explore the "YEAR OF THE RABBIT Lunar Collection Gold Coin," you're not just acquiring precious metal; you're embracing a cultural tradition, a celebration of the zodiac, and a masterpiece of modern numismatic art. With a diameter of 11 mm and a quality finish that exemplifies the perfection CIT is renowned for, each coin is a timeless embodiment of the rabbit's symbolism, making it a cherished addition to any collection.