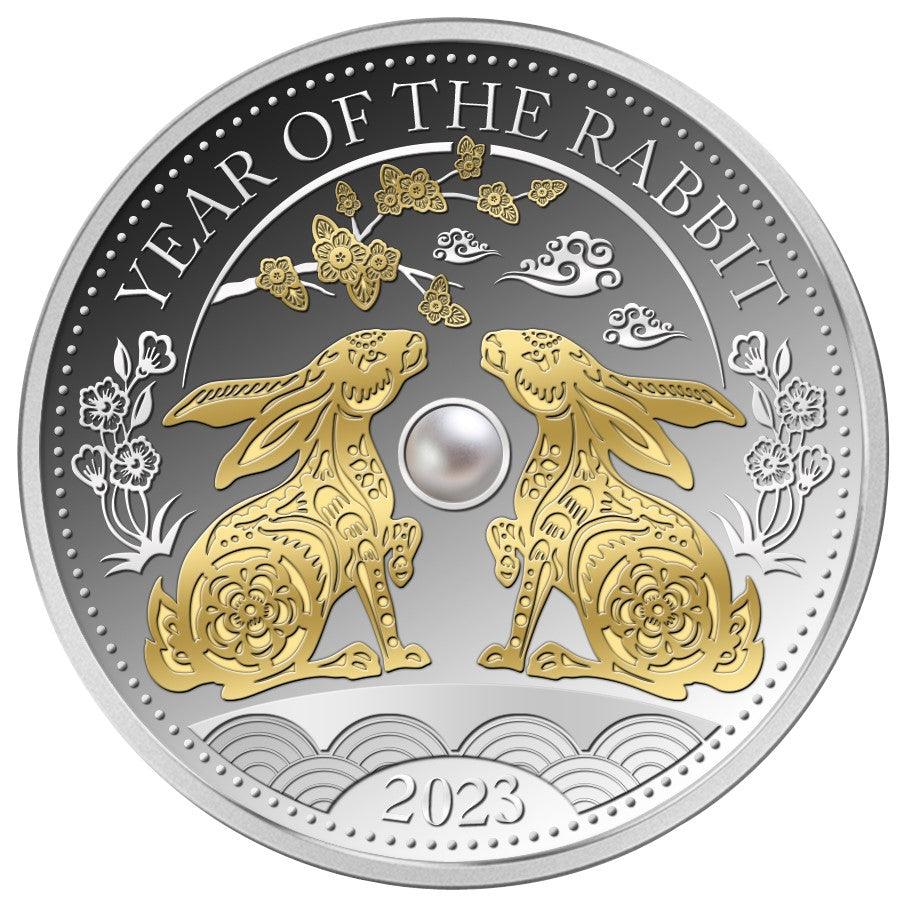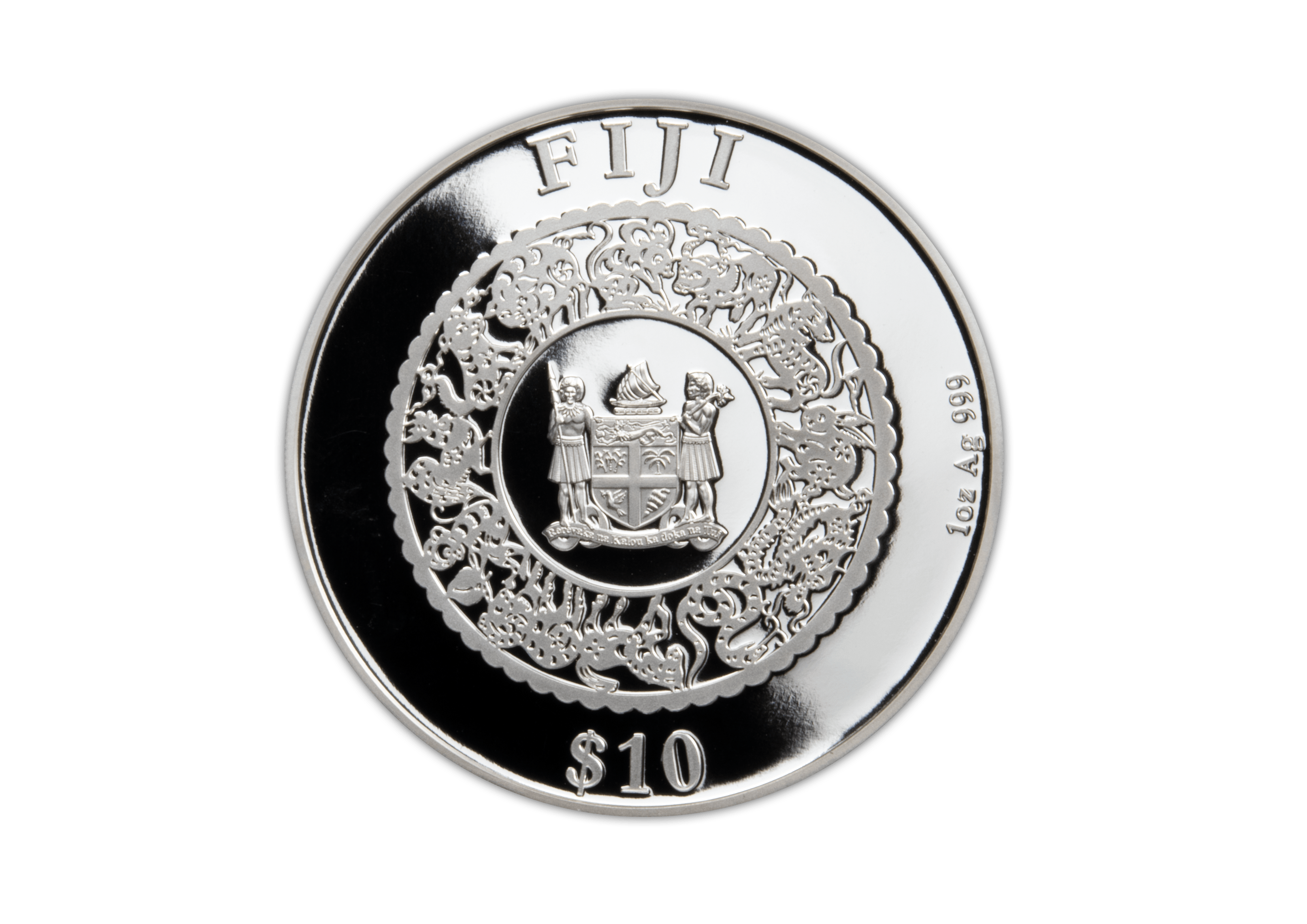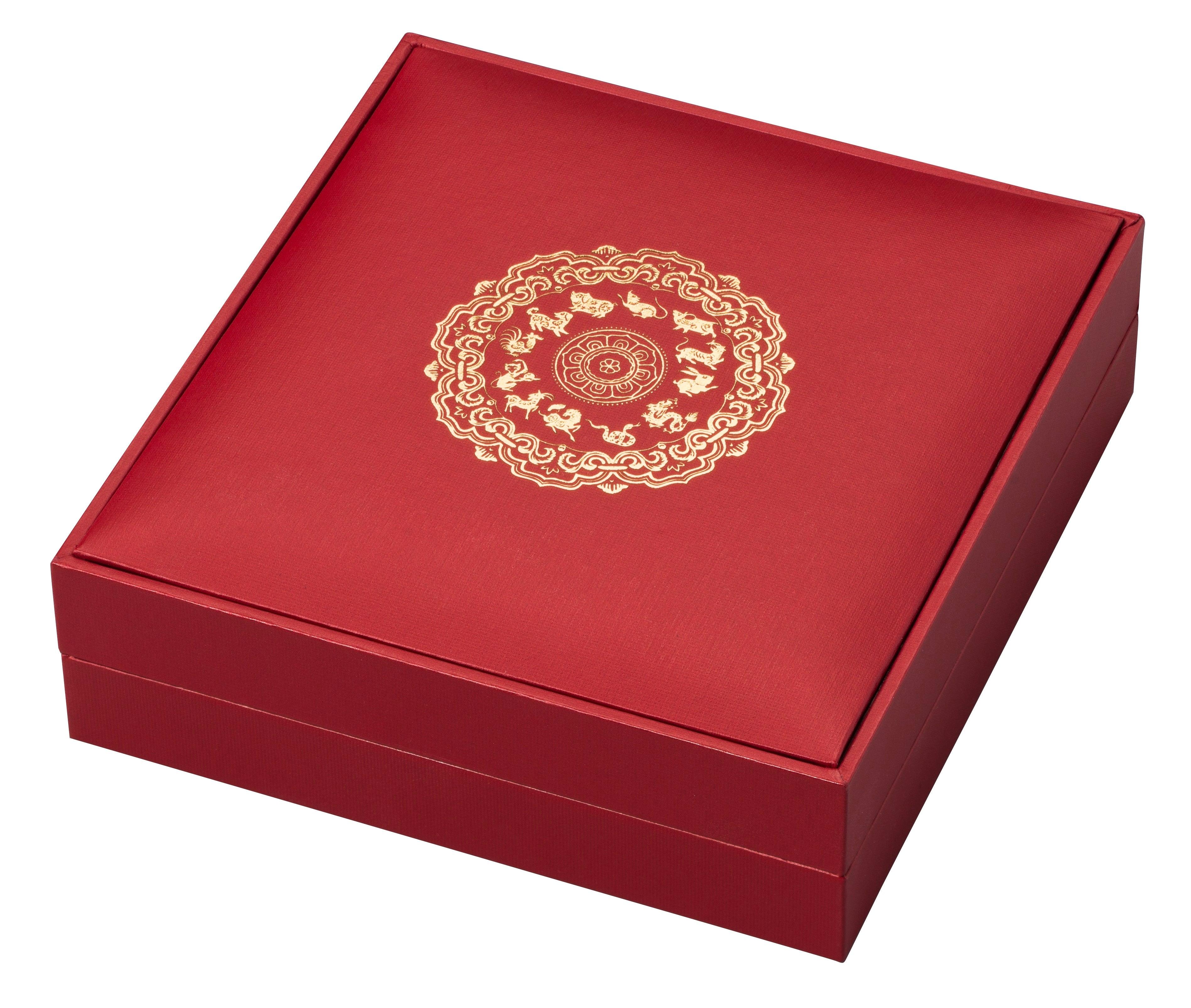 RABBIT Freshwater Pearl Chinese Lunar Year 1 Oz Silver Coin $10 Fiji 2023
This beautiful 1 Oz Silver coin is dedicated to those born under the Chinese Lunar Year of the Rabbit. The coin has a beautiful freshwater Pearl insert, has selective Gold plating, has Proof quality and comes in a presentation case, along with the Certificate of Authenticity. Limited mintage to 8888 pieces worldwide!
In stock
The Rabbit Freshwater Pearl Chinese Lunar Year Silver Coin is a stunning celebration of the 2023 "Year of the Rabbit" in the Chinese zodiac. This coin introduces a new and exciting design concept, incorporating a natural Freshwater Pearl or precious Jade, making each piece a true work of art.

The 1 oz Silver .999 coin features a captivating design with two adorable rabbits adorned with 24K Gold Plating. The highlight of this exquisite coin is the glossy Freshwater Pearl in a natural white color. The lustrous pearl adds a touch of elegance and symbolizes purity and beauty, enhancing the overall aesthetic appeal of the coin.

With its 1 oz weight and .999 purity, this silver coin is a valuable addition to any collection. The intricate detailing, combined with the gold-plated elements and the natural pearl centerpiece, creates a visually striking coin that captures the essence of the "Year of the Rabbit" with grace and sophistication.

In addition to the 1 oz Silver coin, there is also a brand new 2 oz Silver .999 coin in the series, featuring an elaborately carved rabbit pattern on a natural jadestone. This coin marks the debut of the 2 oz Jade series, adding a touch of prestige and uniqueness to the collection. The use of jade, a precious and revered gemstone in Chinese culture, further enhances the cultural significance and collectability of the coin.

Both coins come in protective capsules to preserve their beauty and quality. With limited mintages, these coins are highly sought after by collectors and enthusiasts alike. Whether as an investment or a cherished keepsake, the Rabbit Freshwater Pearl Chinese Lunar Year Silver Coin is a symbol of prosperity, good fortune, and the timeless beauty of nature's treasures.

Embrace the spirit of the "Year of the Rabbit" and add these exquisite coins to your collection today. With their intricate designs, precious materials, and limited availability, they are a testament to the artistry and craftsmanship that make each Lunar Year coin truly special.