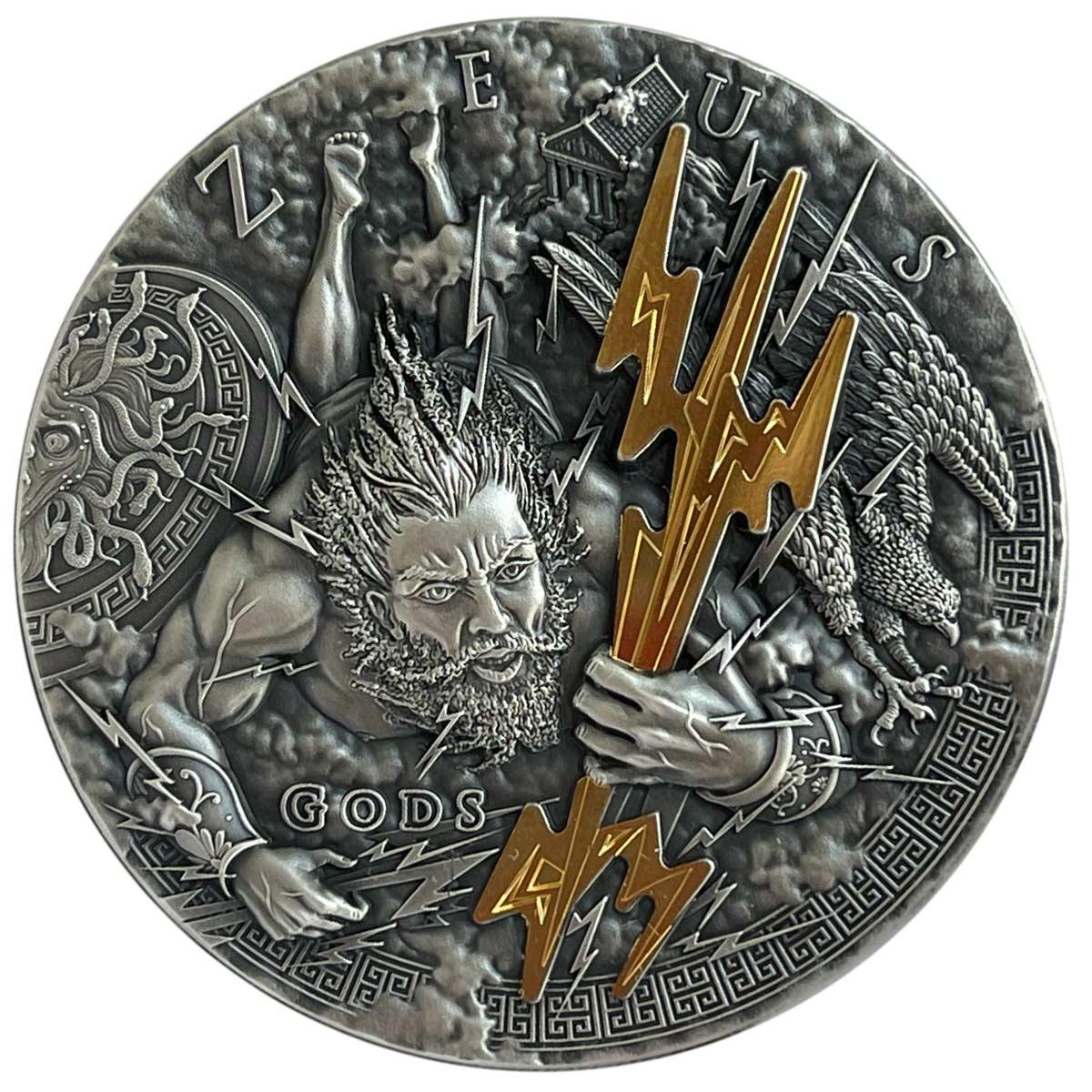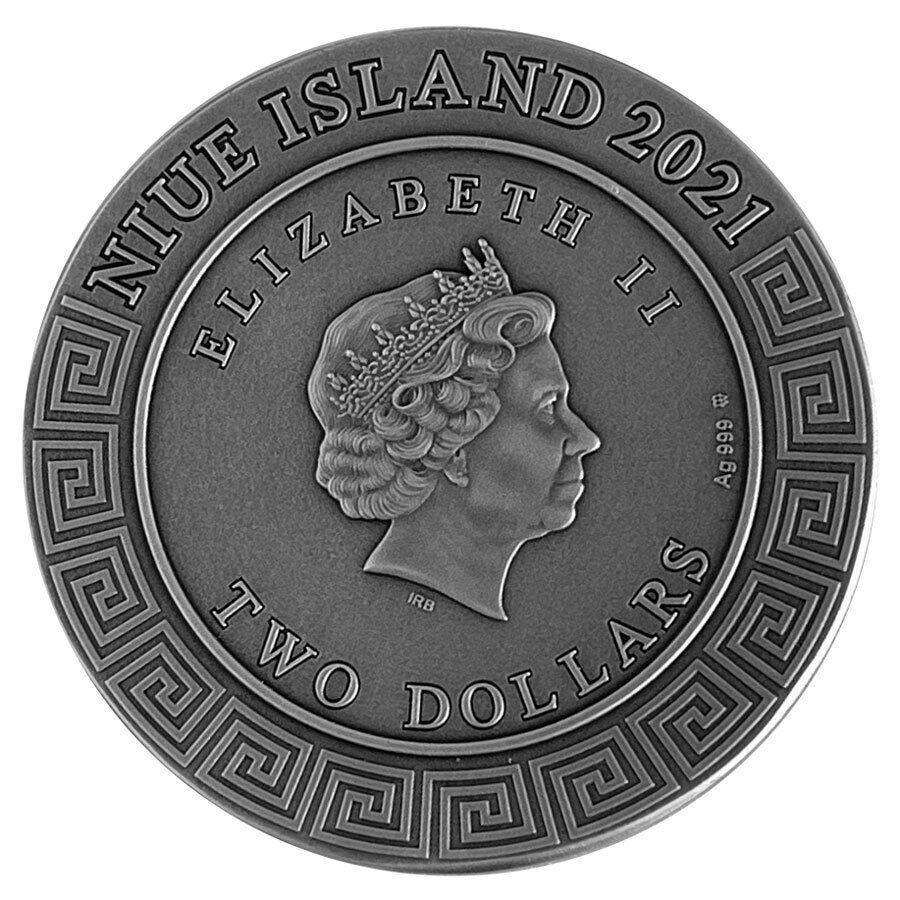 ZEUS Gods 2 Oz Silver Coin $2 Niue 2021
This 2 Oz Silver coin is part of the "Gods" series, dedicated to Zeus, the chief of all gods, the leader of Olympus, the god of heaven and thunder. The coin has a selective Gold plating, an Antique Finish quality and comes in a case, along with the Certificate of Authenticity. Limited mintage to 500 pieces worldwide!
Only 1 unit left
Embrace the power and majesty of Greek mythology with the ZEUS Gods 2 Oz Silver Coin. This exquisite coin pays tribute to Zeus, the king of the gods, and the ruler of Mount Olympus. Crafted with meticulous attention to detail, this coin captures the essence of Zeus' commanding presence and his significance in ancient Greek culture.
The coin is minted from 0.999 pure silver, ensuring its quality and value. Weighing 2 oz and measuring 45 mm in diameter, it provides ample space to showcase the intricate design that depicts Zeus in all his glory. The antique finish adds a touch of authenticity, evoking the sense of timelessness and reverence associated with ancient Greek mythology.
Limited to just 500 pieces worldwide, this coin is a rare and highly collectible treasure. Owning this coin means being part of an elite group that appreciates the rich history and mythology embodied by Zeus.
The ZEUS Gods 2 Oz Silver Coin features stunning gilded highlights, adding a regal touch to the design. The delicate application of gold accents highlights key elements of the coin, elevating Zeus' magnificence and emphasizing his divine status. The contrast between the silver background and the gilded details creates a captivating visual impact, enhancing the overall aesthetic appeal.
One of the standout features of this coin is the ultra-high relief technique employed in its creation. The meticulously sculpted design elements rise from the surface, creating depth and dimension that bring Zeus to life. Every intricate detail, from his powerful physique to his iconic lightning bolt, is exquisitely rendered, showcasing the artistry and craftsmanship of the minting process.
The ZEUS Gods 2 Oz Silver Coin is not only a testament to the enduring legacy of Greek mythology but also a symbol of power, authority, and divine supremacy. This coin serves as a reminder of Zeus' role as the father of gods and men, inspiring awe and reverence for centuries. Acquire this remarkable coin and bring the mythical realm of Olympus into your collection, forever immortalizing the mighty Zeus.