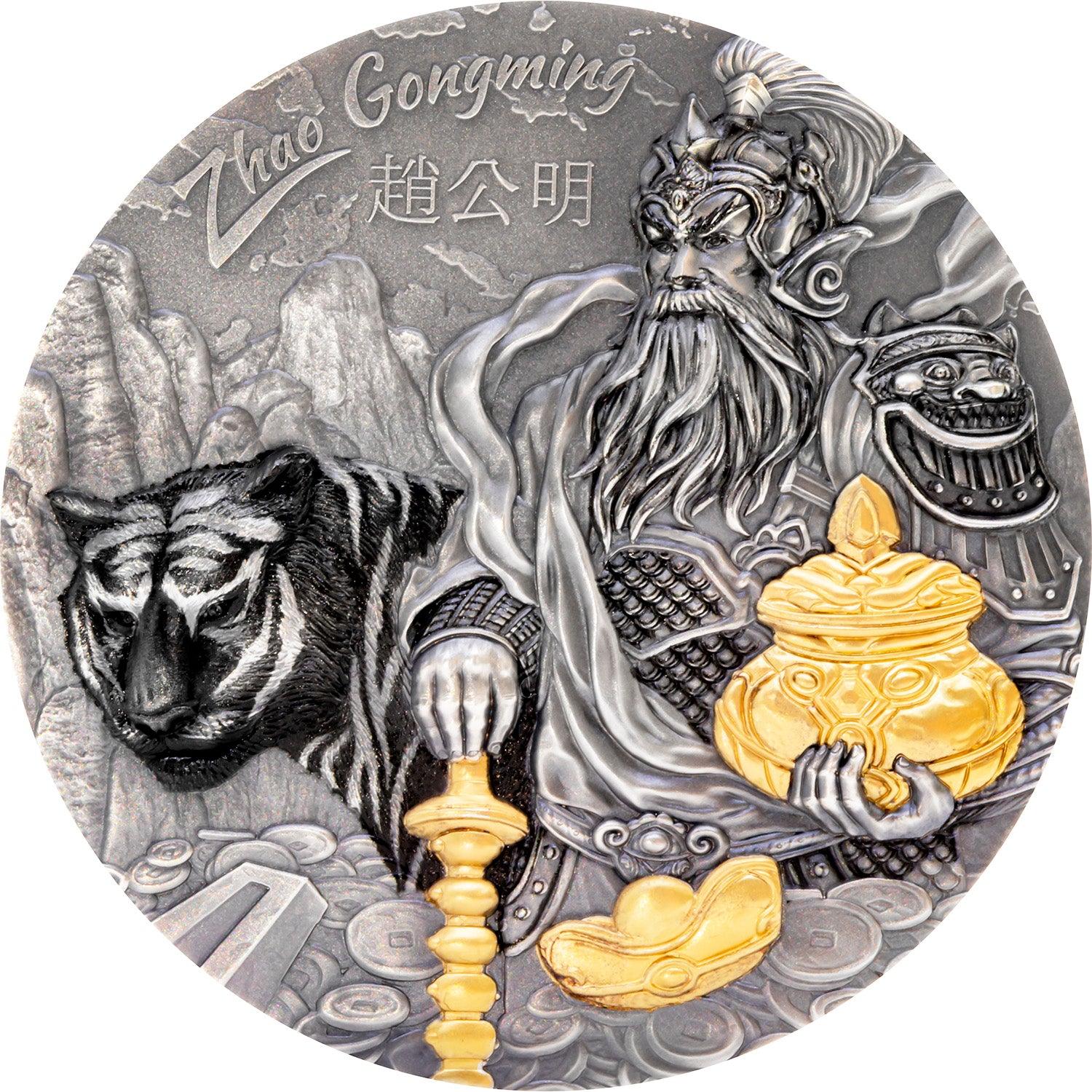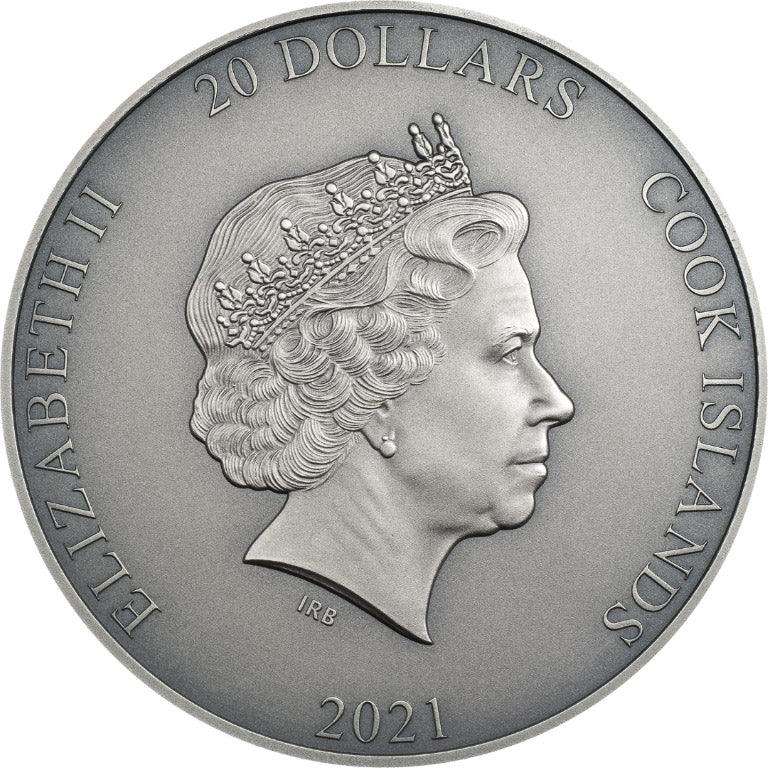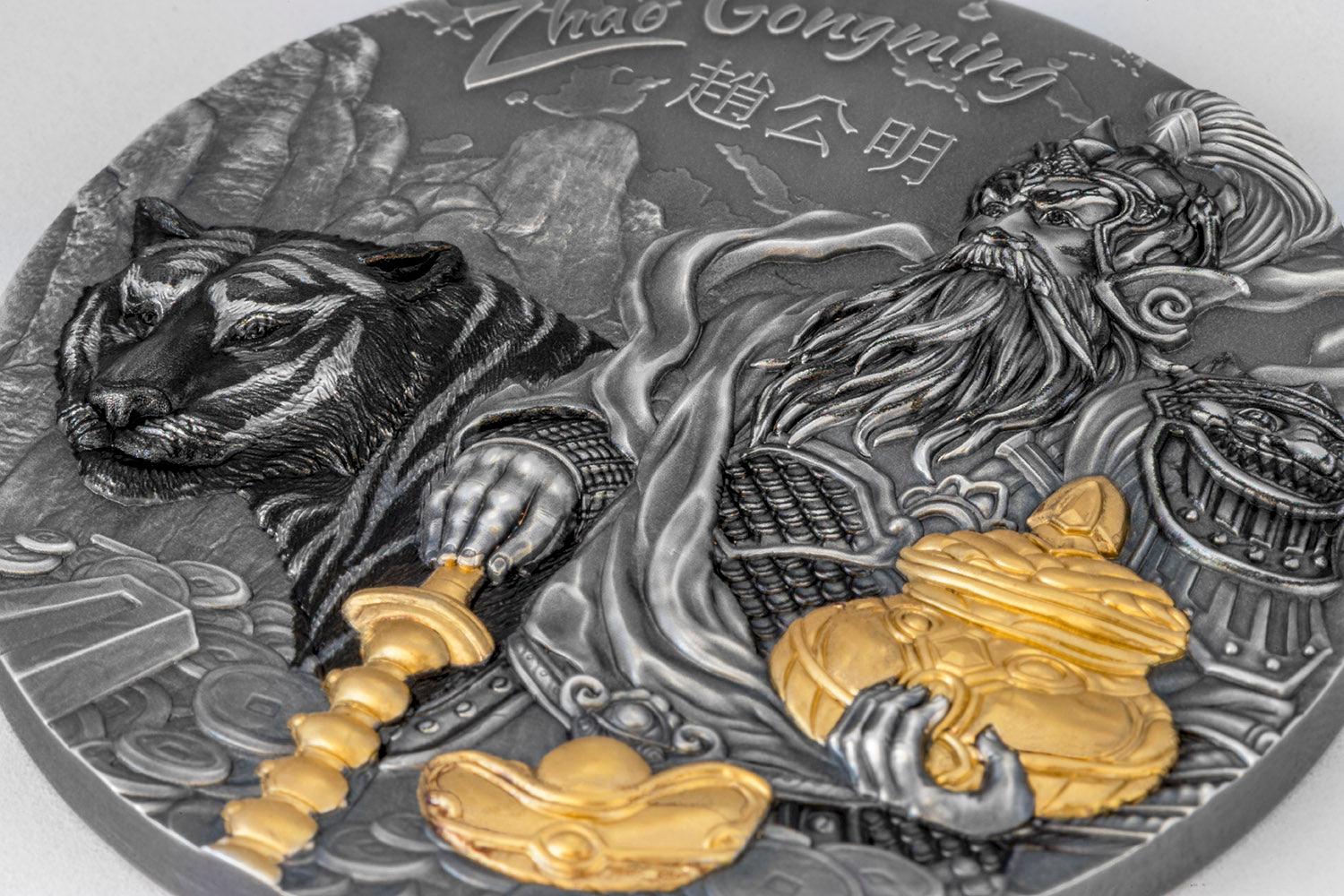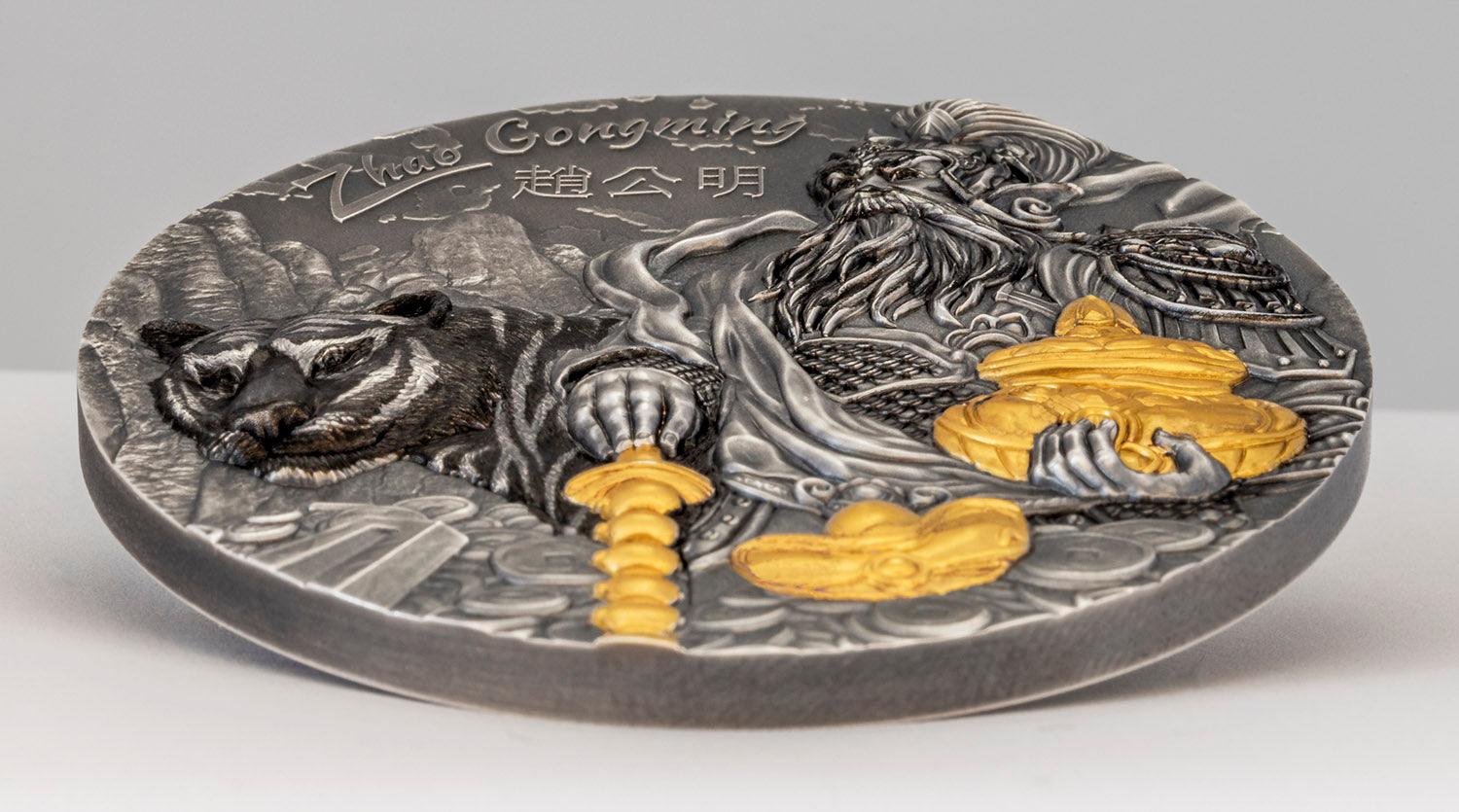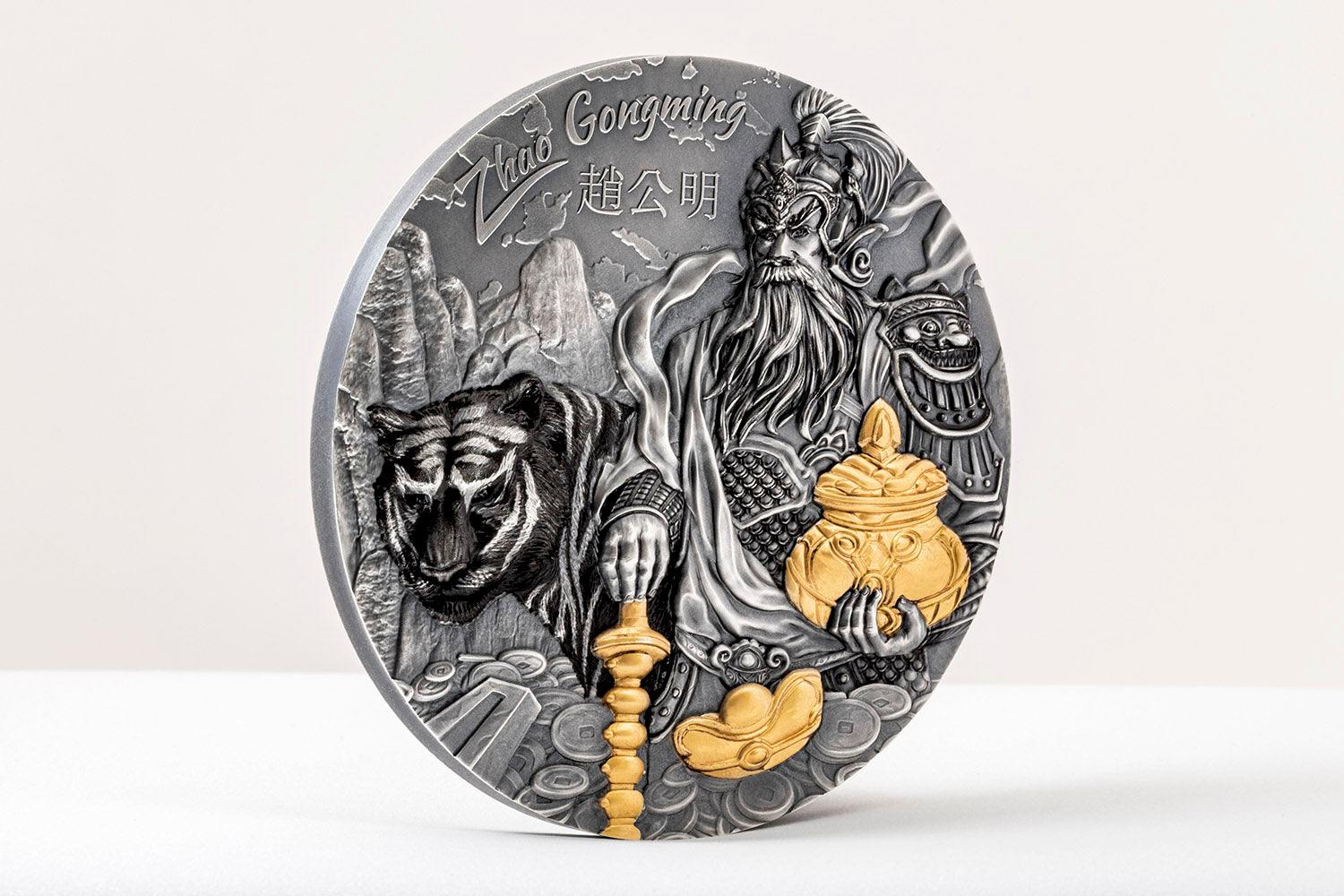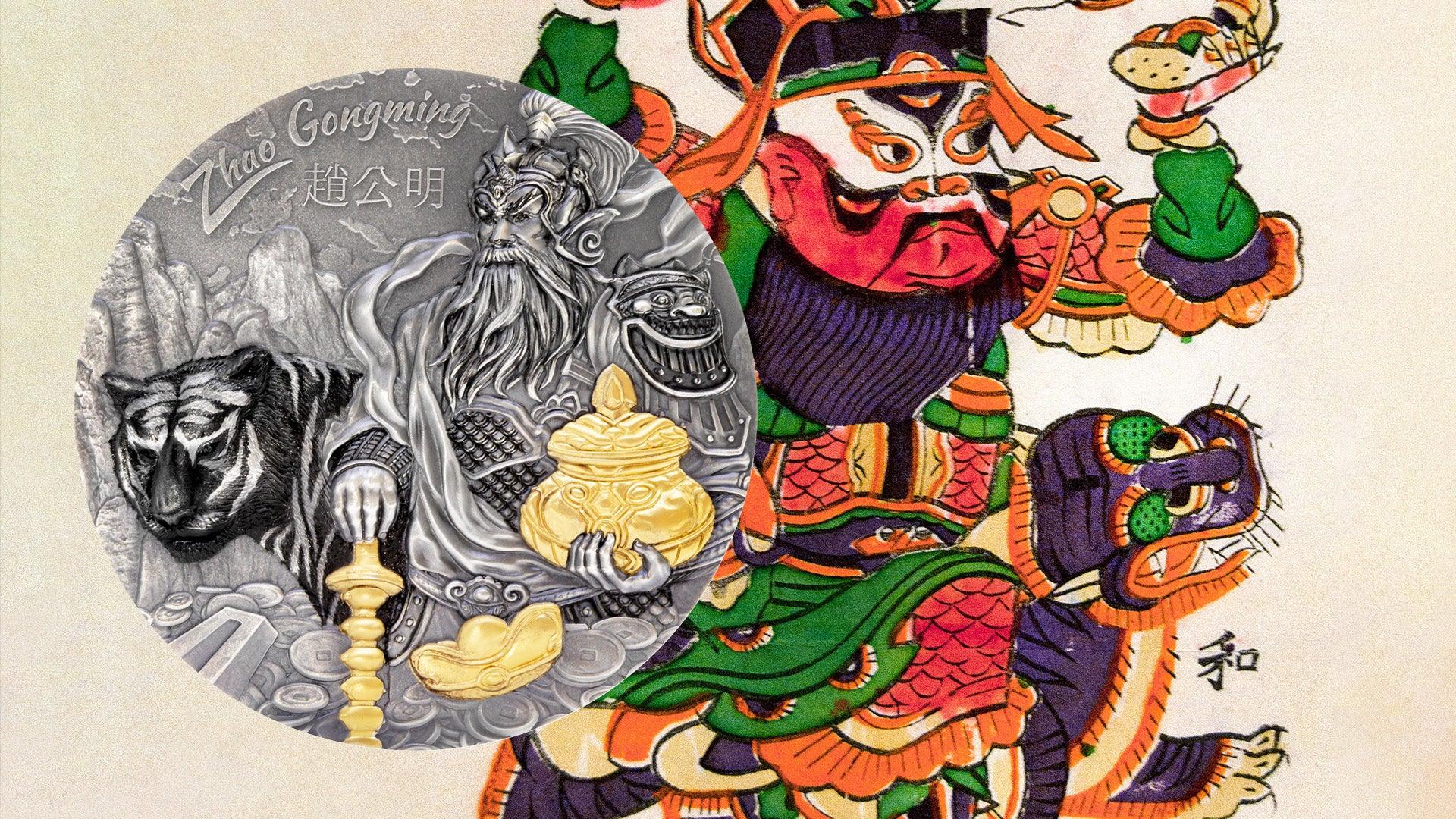 ZHAO GONGMING Gilded Asian Mythology 3 Oz Silver Coin $20 Cook Islands 2021
This 3 Oz Silver coin is part of the "Asian Mythology" series, dedicated to some of the most famous Asian mythological characters. In this edition – Zhao Gongming. The coin features the Smartminting technology has a selective Gilding, an Antique Finish quality and comes in a beautiful case, along with the Certificate of Authenticity. Limited mintage to only 333 pieces worldwide!
The 'Zhao Gongming' gilded silver coin is a masterpiece that every collector of Asian mythology and numismatics should add to their collection. The advanced Smartminting©️ technology has made it possible to create the God of Money in 3D, with an antique finish and partial gilding. The coin is struck on a 3 oz pure silver blank of the highest quality, making it a valuable addition to any collection.
On the reverse of the coin, you will see Zhao Gongming, standing tall and powerful, with his cap, iron club, and tiger. The Zhongnan mountains serve as the perfect backdrop for this stunning scene, while the many coins around him symbolize his role as the God of Money. The inscription "Zhao Gongming" in English and his name in Chinese characters, "趙公明," add to the authenticity of the coin.
The background of Zhao Gongming is intriguing and adds to the allure of this coin. He is a mythical figure from China, related to popular beliefs in fortune, money, and health. He is known as the God of Money and the God of Pestilence, and his long beard and black face have become iconic symbols in Chinese culture. He is also famous for his ability to dispel pestilence and ward off natural disasters, making him an essential figure in ancient Chinese mythology.
The 'Zhao Gongming' gilded silver coin is a must-have for collectors of Asian mythology and numismatics. Its advanced technology, stunning design, and limited mintage make it a rare and valuable addition to any collection. Don't miss out on the chance to own a piece of Chinese mythology and history with this beautiful coin.