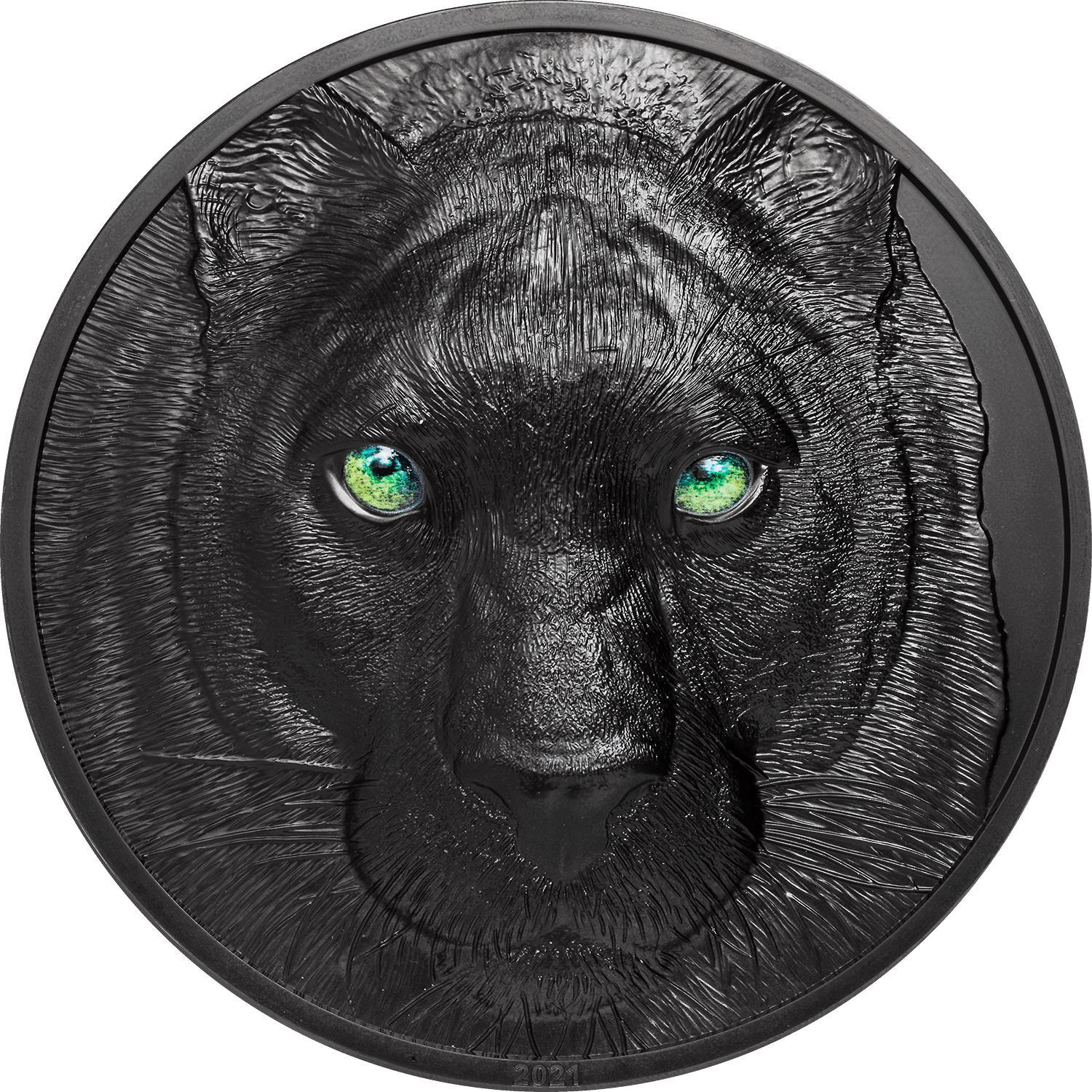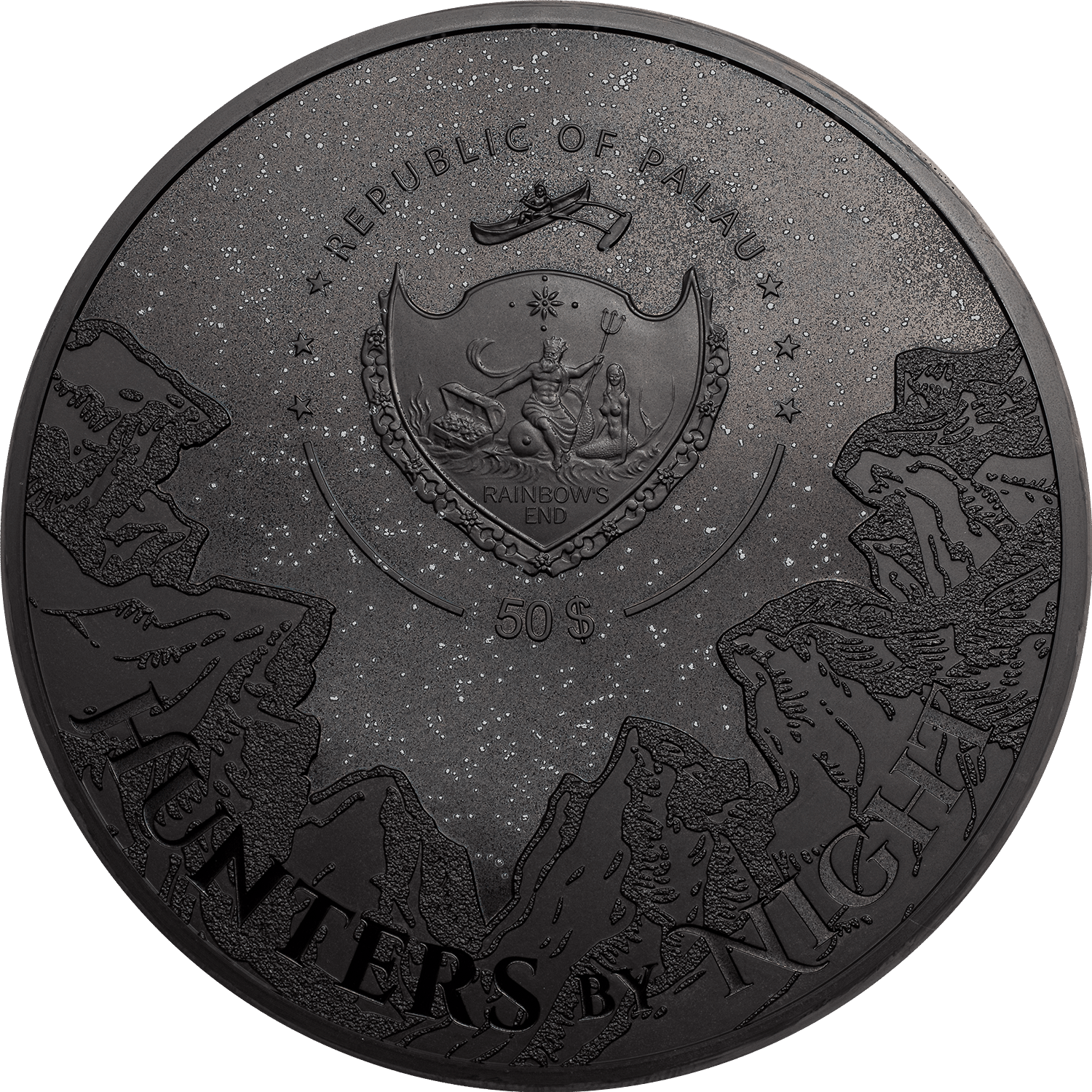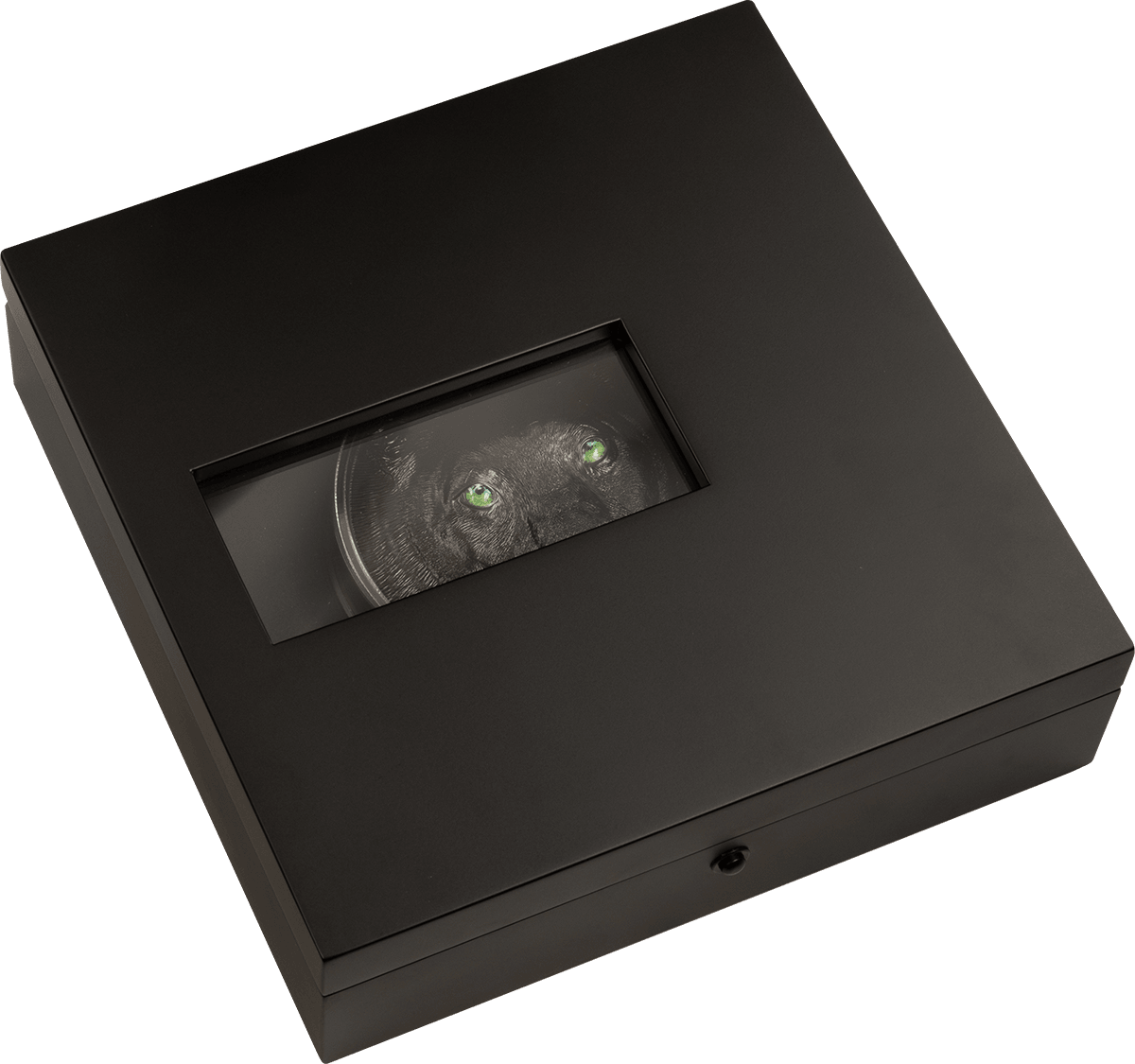 BLACK PANTHER Hunters by Night 1 Kg Kilo Silver Coin $50 Palau 2021
This 1 Kilo Silver coin is the new release in the "Hunters By Night" series and is dedicated to the Black Panther. The coin features a realistic front view thanks to the Smartminting technology and the Obsidian Black quality. The coin comes in a case, along with the Certificate of Authenticity. Limited mintage to 99 pieces worldwide!
Prepare to be captivated by the awe-inspiring Black Panther Hunters by Night 1 kg Kilo Silver Coin. Building upon the success of its two-ounce counterpart, CIT proudly presents this larger and more imposing edition, designed to bring the fierce power and elegance of the Black Panther to life in a truly magnificent way.
Measuring an impressive 100 mm in size, this 1 kg silver coin allows every intricate detail to shine with unparalleled brilliance. From the Panther's majestic face to the mesmerizing intensity of its eyes, every element is meticulously crafted to perfection. The combination of the coin's smartminting© high relief and the deep obsidian black finish creates an extraordinary visual impact that is sure to leave collectors and enthusiasts in awe.
The reverse of the coin showcases the Panther against a backdrop of a starry night sky, with majestic mountains in the foreground adding depth and dimension to the design. Each whisker on the Panther's face is intricately rendered, showcasing the coin's exceptional attention to detail and craftsmanship. This exquisite portrayal is complemented by the super black color of the Panther's coat, enhancing its mystique and allure.
With a limited mintage of only 99 pieces, this 1 kg Kilo Silver Coin is an incredibly rare and highly coveted treasure. The exclusivity of this edition ensures its status as a true collector's gem, destined to become the centerpiece of any collection. Don't miss your chance to own a piece of numismatic art that embodies the power, grace, and untamed spirit of the Black Panther. Secure your place among the privileged few who possess this magnificent work of art before it disappears into the night.
smartminting©
The smartminting© technology is a ground-breaking advancement in contemporary numismatics that permits an unparalleled level of ultra-high relief, and it establishes novel benchmarks in the coin industry.
This technology enables the production of standard weight coins with larger diameters, while maintaining high relief height.

It also allows for coins with greatly reduced weight to maintain standard relief heights and permits coins with only slightly increased weight to exhibit high reliefs.